Celebrating the 10th Anniversary of 'Despicable Me,' Minions Announces New Collab Series
Verdy, Yeenjoy and Joya partnerships are on the horizon.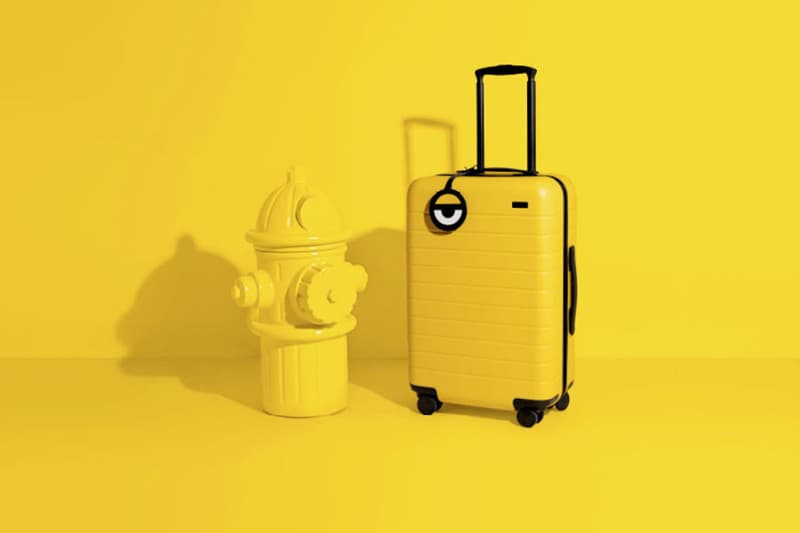 It's no surprise that the Despicable Me franchise has become such as global pop culture phenomenon as Illumination is the powerhouse animation studio behind many of today's blockbuster franchises. From The Grinch to The Secret Life of Pets to the Minions, there have been so many defining moments from Illumination that have influenced fashion and culture — from innovative partnerships with Paris boutique, Colette, to first-of-its-kind collaborations with Tyler the Creator and Golf Wang, Illumination's brands are iconic for today's generation. And since day one, it's been obvious that the true stars of the franchise were the rebellious, goggle-sporting yellow Minions.
There's a reason they've been around for 10 years now and this influence is, in part, due to the unmissable character design, with their instantly recognizable round-shaped bodies which have appeared on multiple sought-after products. Minions infiltrated both the limelight and fashion world by embodying a personality unlike anything before them, maintaining a singular dynamism that helped to unexpectedly embed them into other cultural fabrics. The Minions themselves are universal, relying on creative expression of emotion rather than language to communicate, thus giving them a global appeal that's ideal for bold, sought after collaborations. And on the 10th anniversary of the release of Despicable Me, where the characters first appeared, and ahead of the release of Minions: The Rise of Gru in 2021, HYPEBEAST rounded up the best collaborations featuring the now iconic Minions.
Minions x BAPE
1 of 3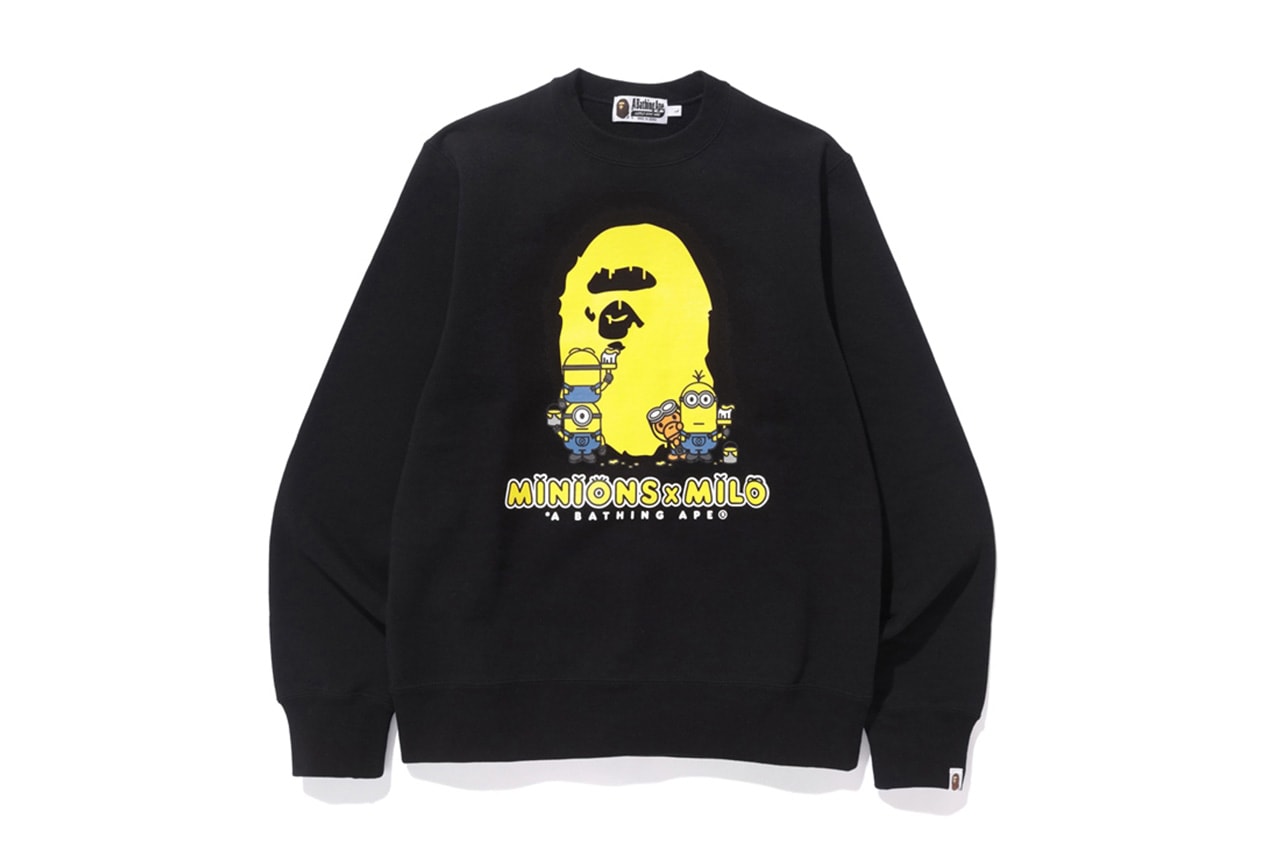 2 of 3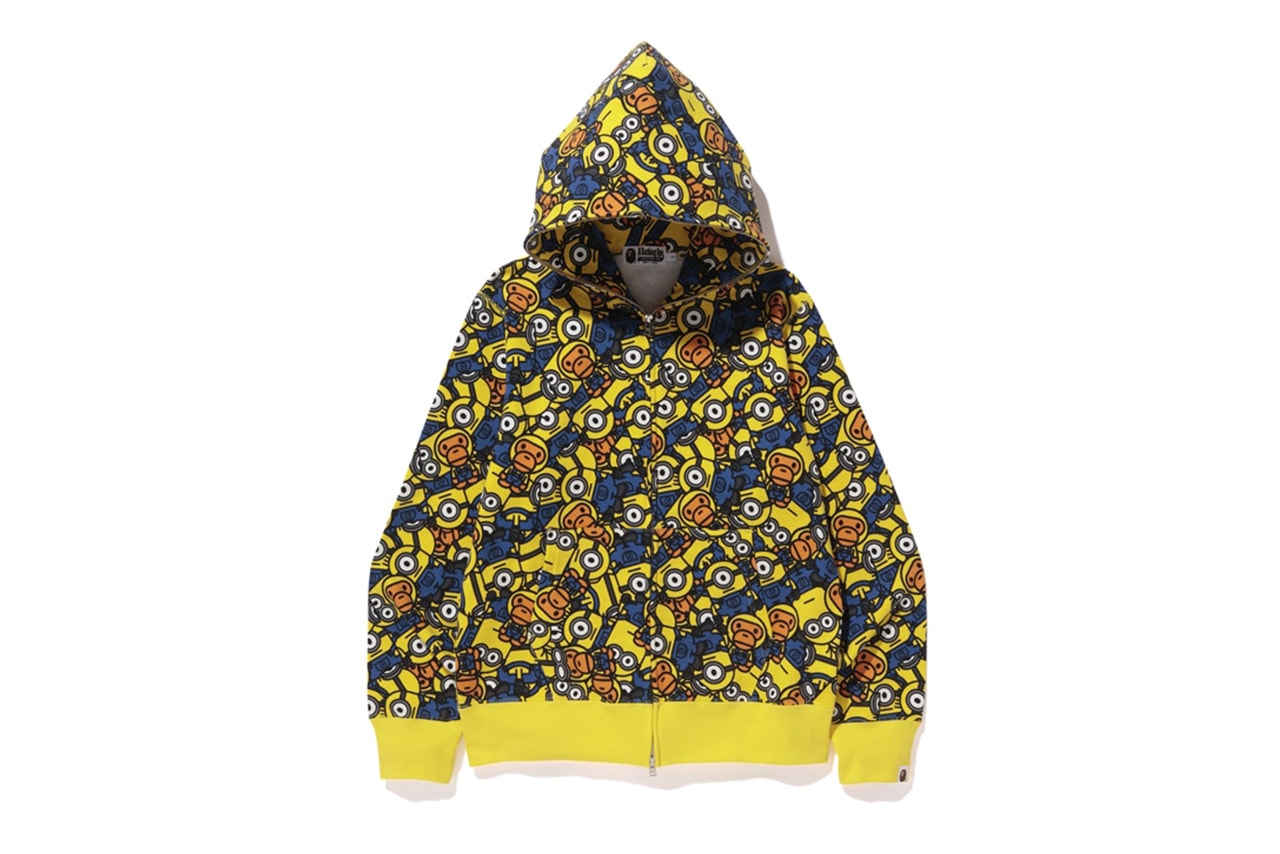 3 of 3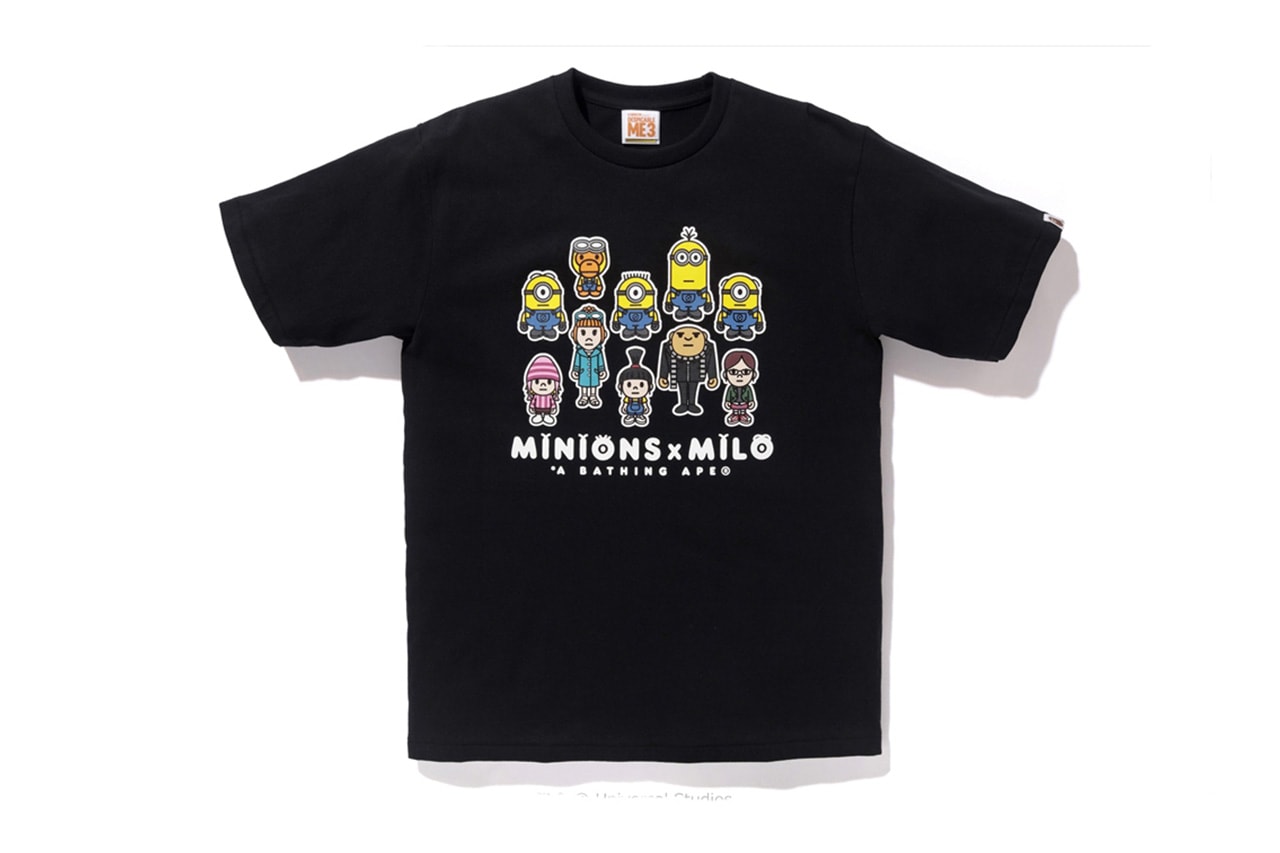 Legendary Japanese imprint BAPE collaborated with Minions in 2017 for Despicable Me. Minions borrowed BAPE's iconic graphics and tapped into their own playful DNA to show the characters, outfitted in worker jumpsuits, painting the iconography in their high-vis color. Cementing their status as an icon, the Minions found and acquainted themselves with BAPE's own beloved Baby Milo character. The collection saw BAPE's signature zip-up hoodies adorned in the characters' overalls outfit, in addition to a series of T-shirts, face mask and totes, with each optioned in blue, white or unmistakable Minions yellow.
Minions x BAIT
1 of 3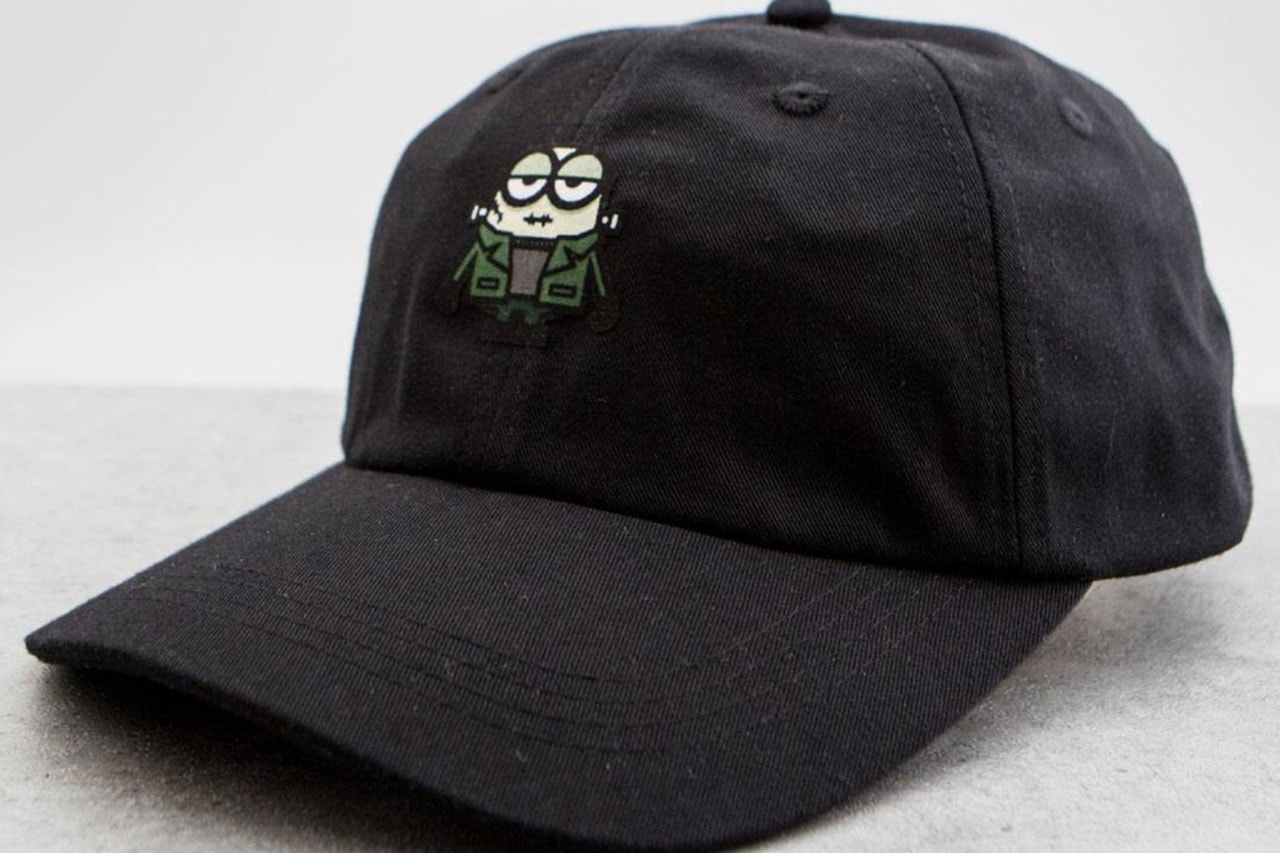 2 of 3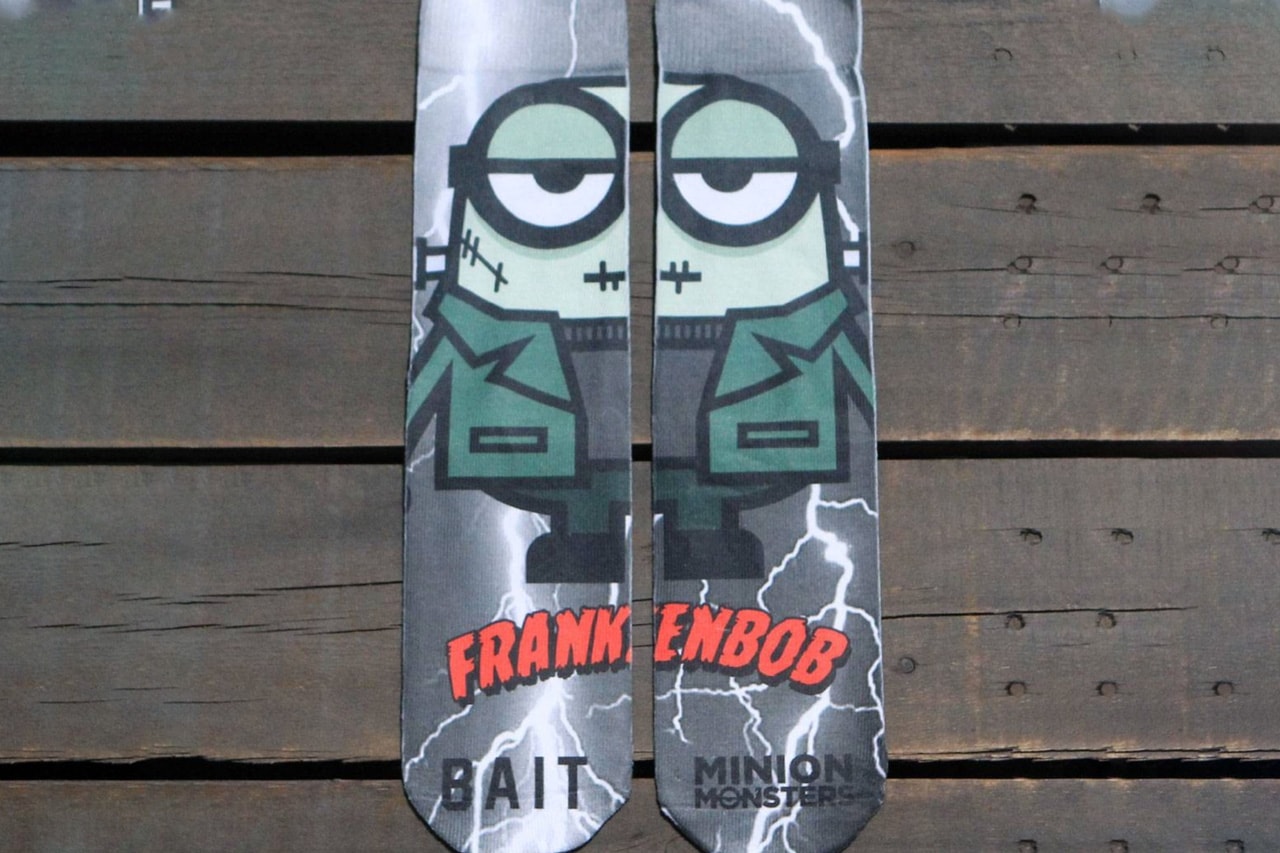 3 of 3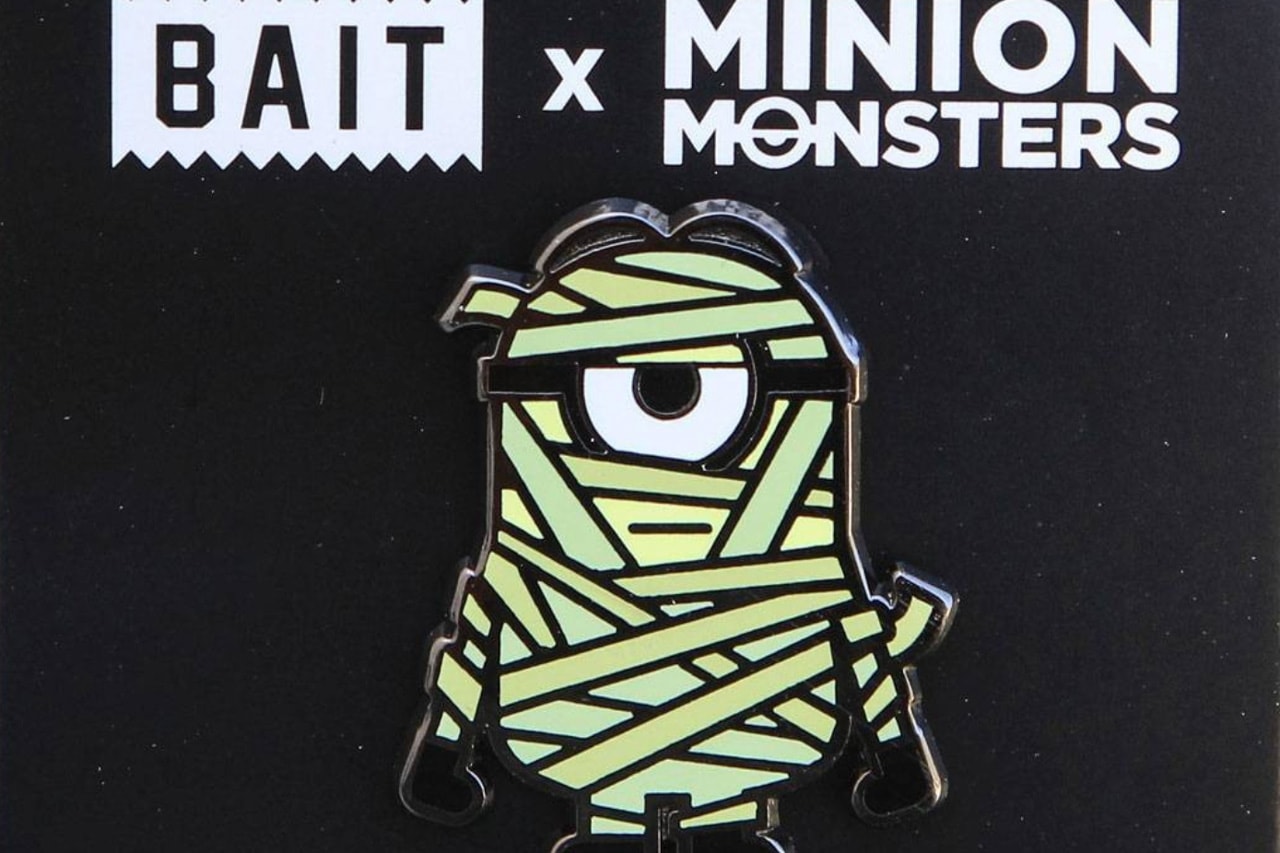 The West Coast retailer BAIT, known for its stock of streetwear and collectible toys, is constantly collaborating with some of the most-revered franchises in the world. So when the Minions Monsters unforgettable characters were translated to BAIT merch, it was culmination of a partnership long overdue. The Minions, even in monster form, are some of the cutest characters around, so when BAIT offered up its own take on Minion Monsters, they played deeper into the dark nature of characters like Frankebob and Zomebietim, reimagining them ironically as plush toys, tees, socks, hats and collectible pins.
Minions x Uniqlo UT
1 of 3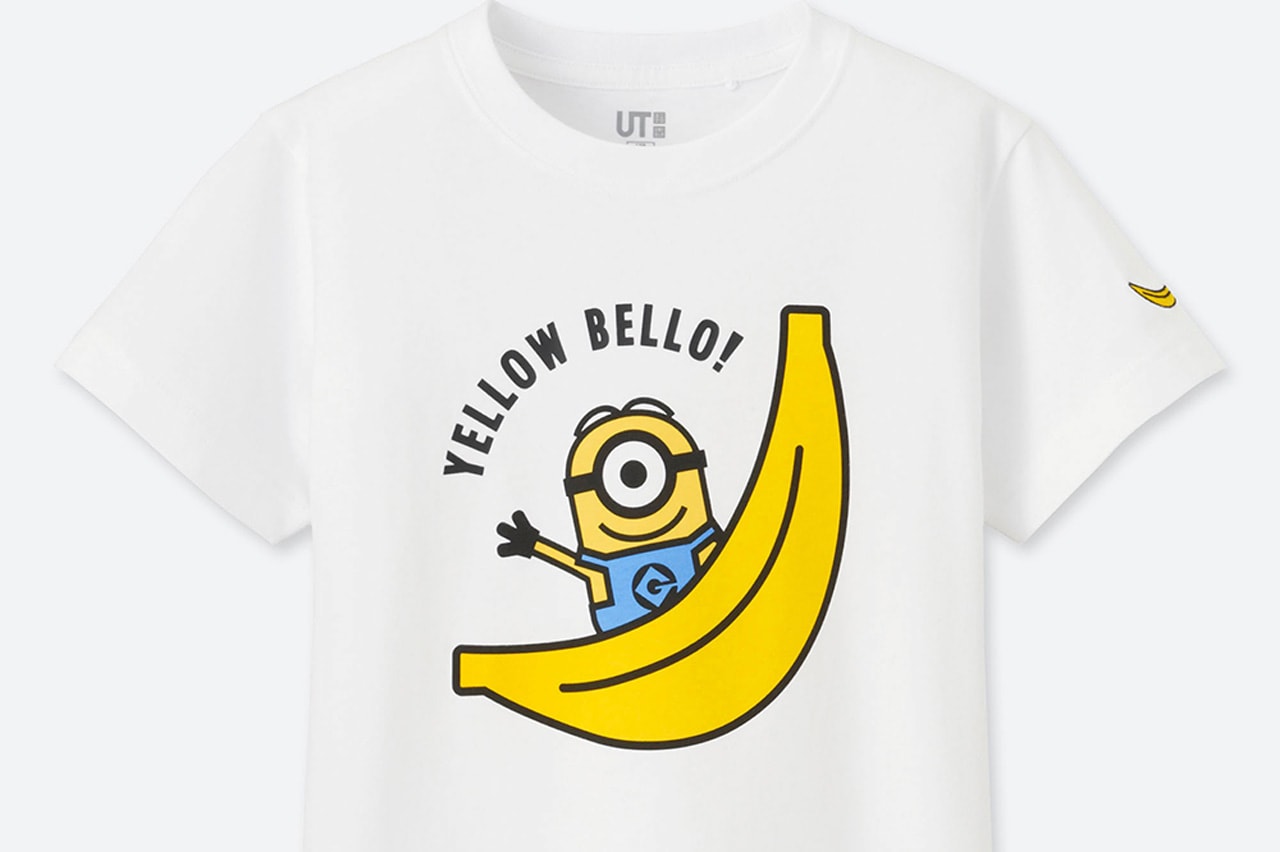 2 of 3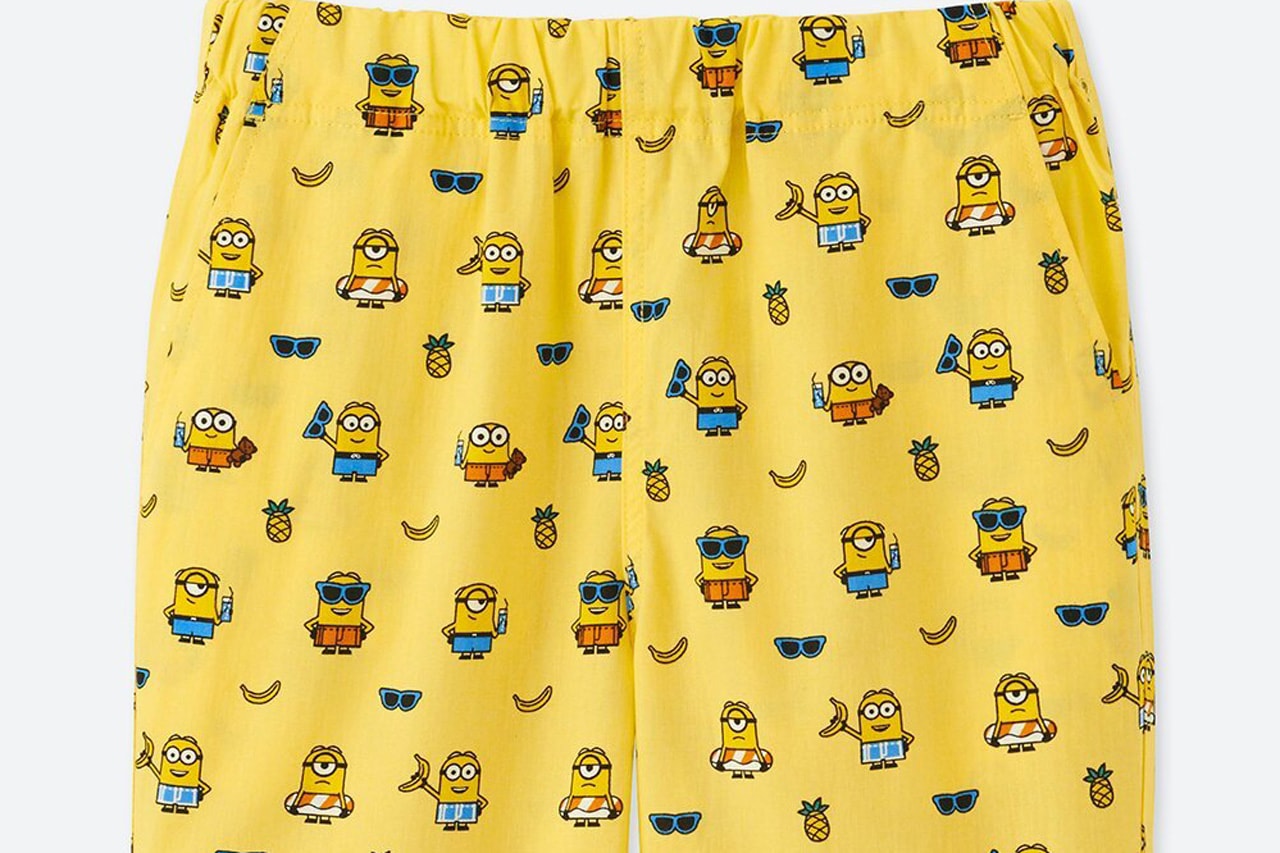 3 of 3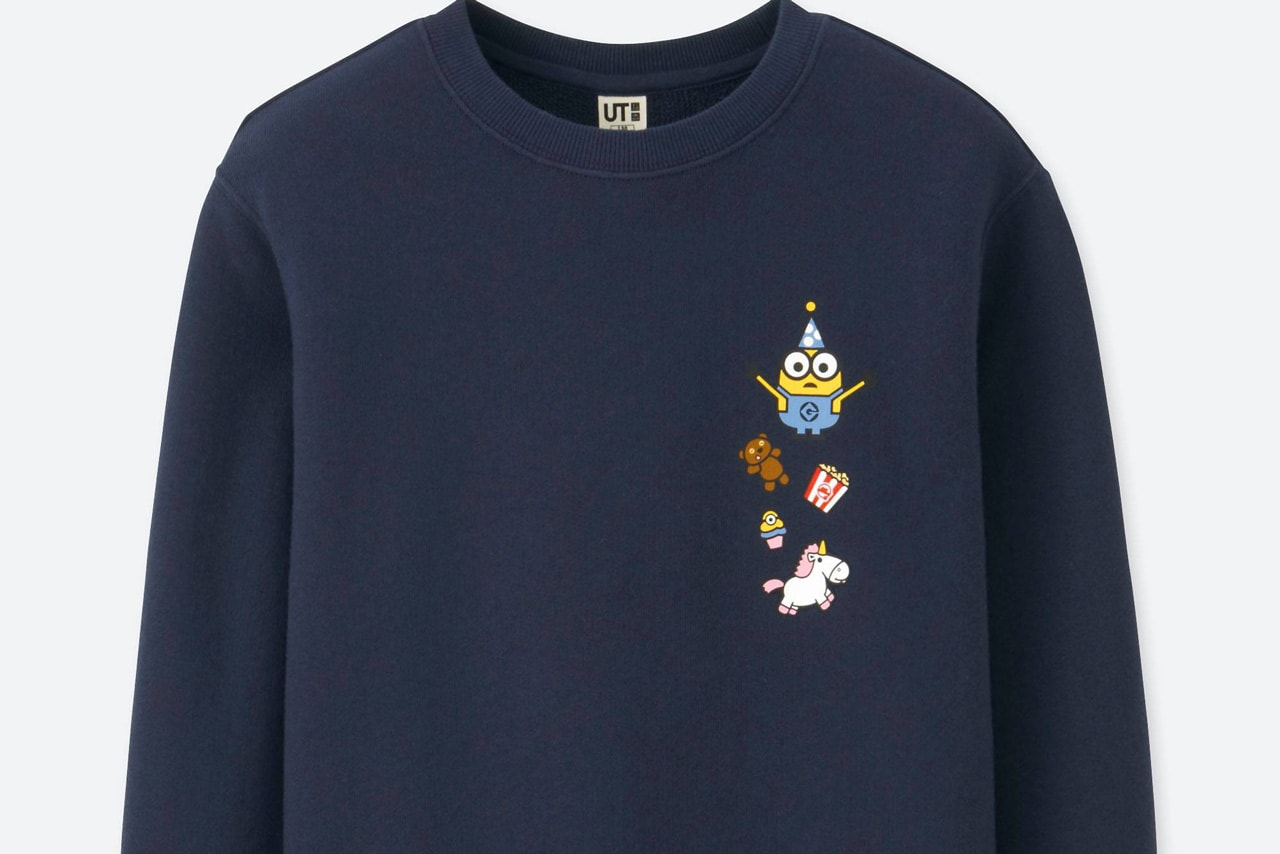 The Minions and Uniqlo teamed up for a special UT collection drop for the sequel film, Minions: The Rise of Gru, which explored the origin story of young Gru and his minions. This time around the collaboration explored the more fun and light-hearted side of the Minions and found a sweet spot with tongue-in-cheek graphics displayed on the brand's UT line, creating the perfect sartorial vibe for not taking yourself too seriously. The collection included men's and women's T-shirts adorned in modern graphics featuring signature characters. Minions: The Rise of Gru was originally scheduled to be released in the United States this year but has since been delayed to July 2021 due to the COVID-19's impact on the film industry.
Minions x AWAY
1 of 3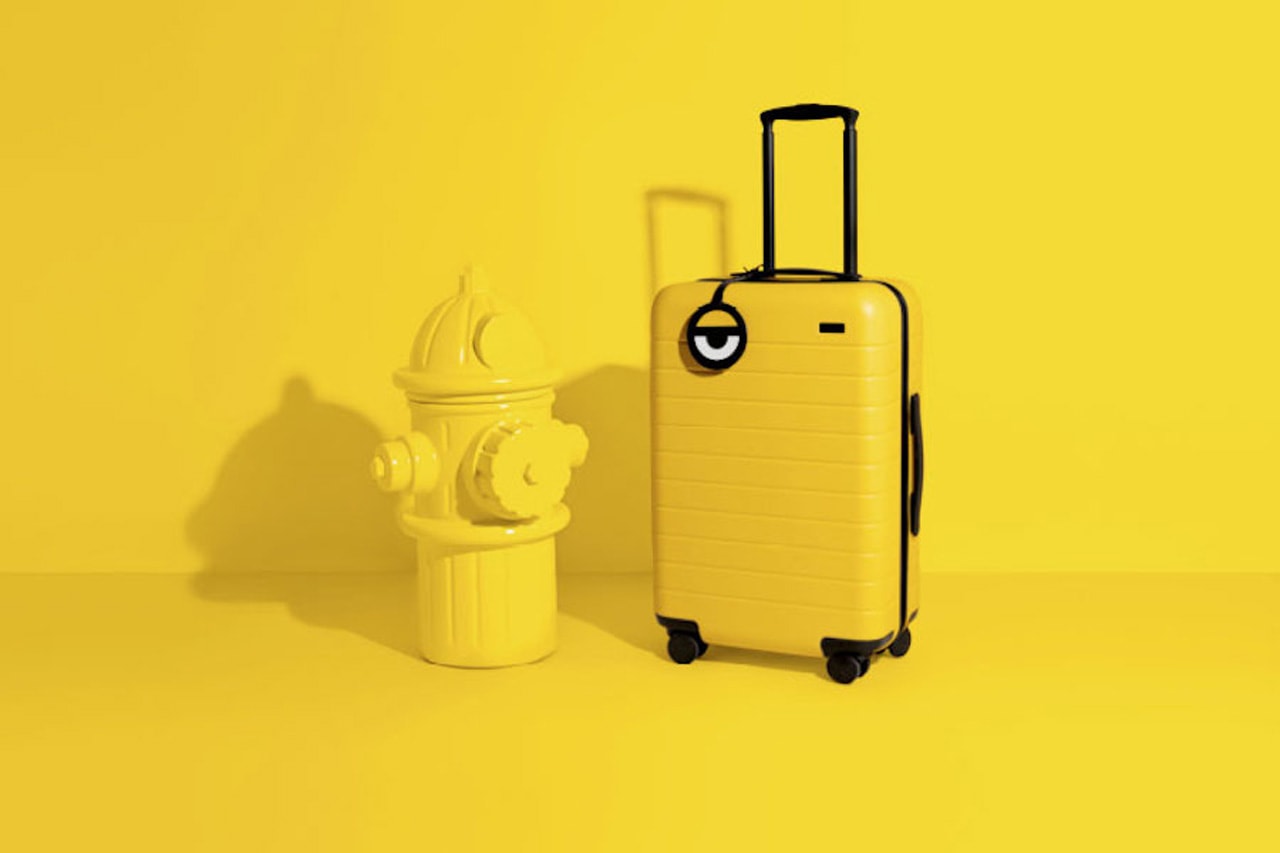 2 of 3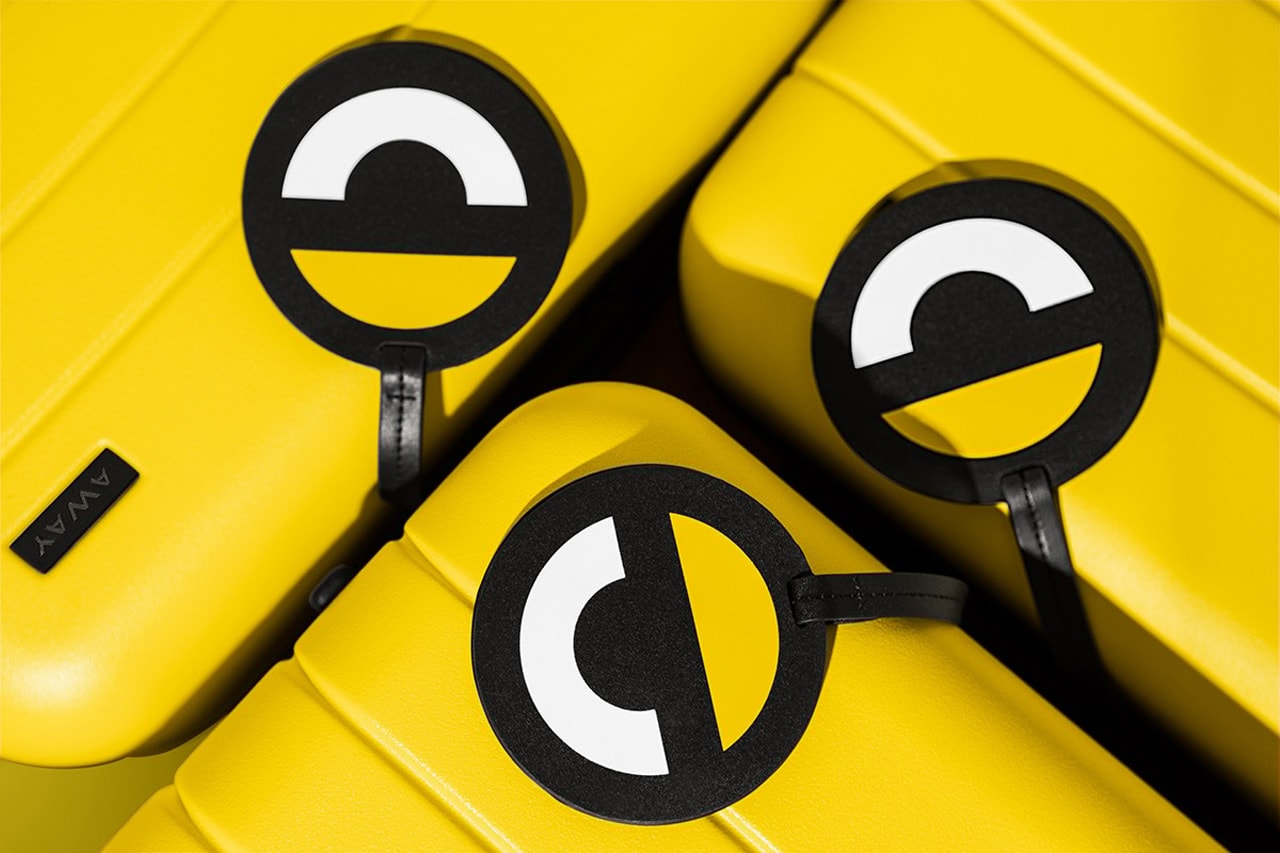 3 of 3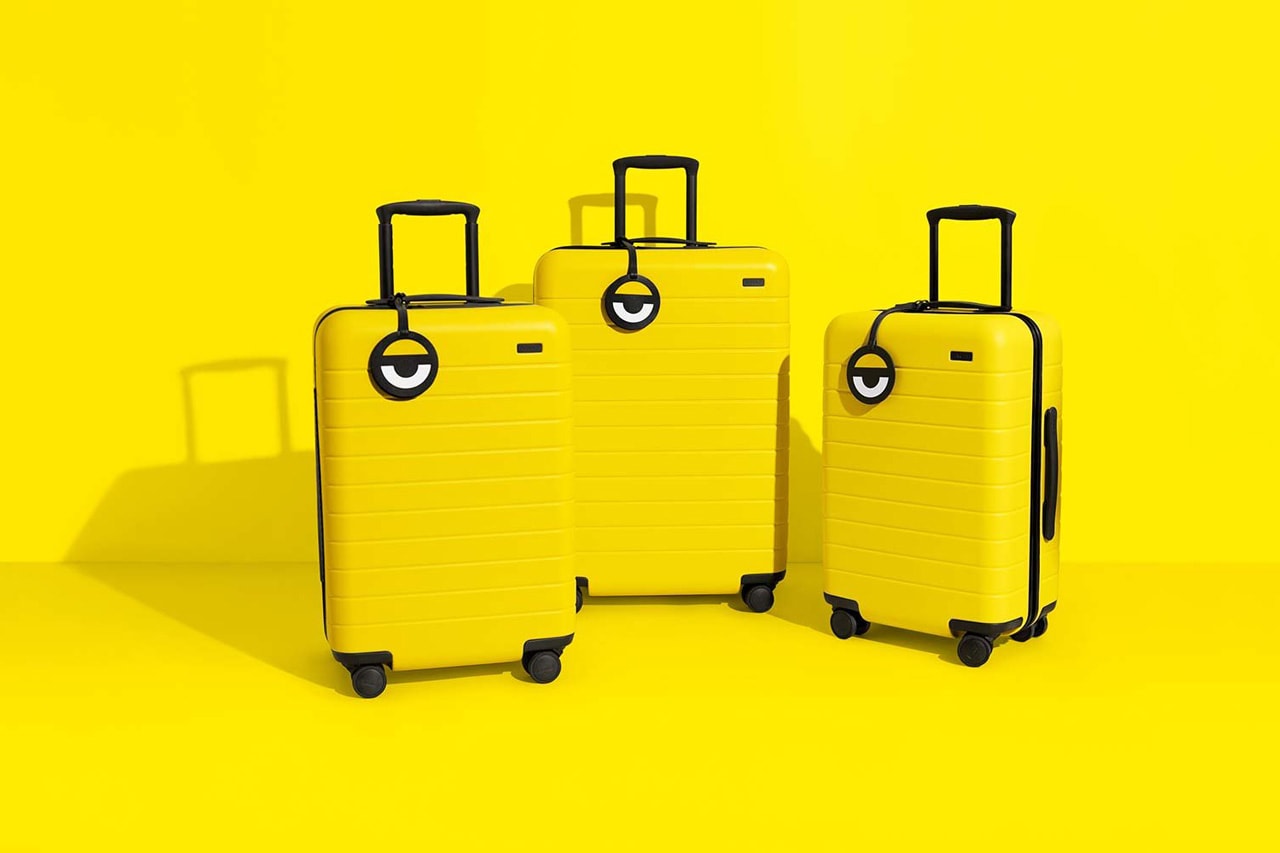 A partnership with Away luggage company took Minions worldwide, literally, in 2016 with a yellowed-out travel collection. The collaboration leveraged the Minions' unmistakable bright hue to create a series of can't-miss suitcases. A leather luggage tag in the form of the characters' eye brought the hard-sided suitcases to life and surely provided a sense of playfulness and joy to luggage conveyors across the globe. The collaboration also included a set of fan stickers featuring Dave, Carl, and Kevin.
Minions x LEGO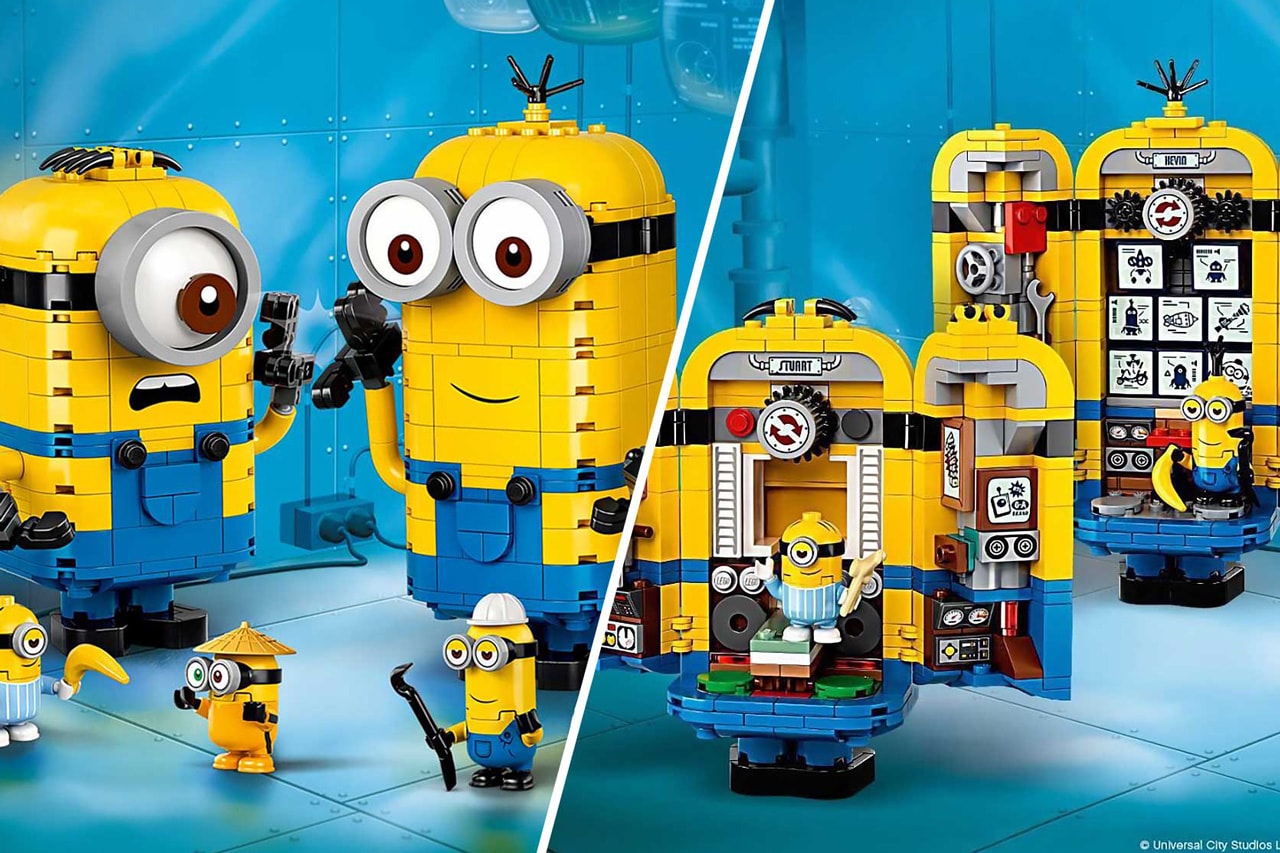 The Minions x LEGO playsets were designed as building toys for kids, but had universal appeal. Inspired by the Minions: The Rise of Gru movie, each of the kits matched the distinctive personality of key characters, letting fans build and interact with their favorite Minion. The collaboration hit its mark by allowing fans to immerse themselves in the action by building their own Minions extravaganza. The playset taps into the nostalgia and utility LEGO provides for kids and adults alike, while doubling as the perfect collectible to place into a time-capsule for someone to find 50 years later and still recognize and appreciate its iconography.
In the last decade, the Minions have gone from henchmen in a film to icons, permeating pop culture in a meaningful way. Streetwear culture subverts the norm and the Minions themselves transcend these cultural barriers, partly because their humor is largely communicated without words, making them accessible to fans of all ages worldwide. "Creating innovative, unexpected, and culturally driven partnerships has become an important pillar of the Illumination brand," said Chris Meledandri, founder and CEO of Illumination.
"Since they first appeared in Despicable Me, the Minion characters have resonated with global audiences and have inspired a perpetual stream of creativity that never stops surprising us. Their design has a beautiful simplicity that allows artists and fans to make them their own. These characters come from the mind of three amazing artists:  Eric Guillon, Pyer Coffin and Chris Renaud.  While the Minions just celebrated their ten year anniversary, their integration into fashion, film, and graphic design remains utterly relevant and dynamic today. " In this spirit, the franchise is pushing even further into the fold with an exciting lineup of collaborations slated to drop later this year, including with Verdy, Yeenjoy and Joya. It's proof that the Minions are here to stay and will continue to make noise in fashion and culture.
Stay tuned to HYPEBEAST for more information on the latest Minions collaborations and head to Despicable Me's website to learn more about the franchise.