M.I.A. Drops New Single "CTRL" in Solidarity With Julian Assange
"It[']s about the right thing," M.I.A. wrote in a statement.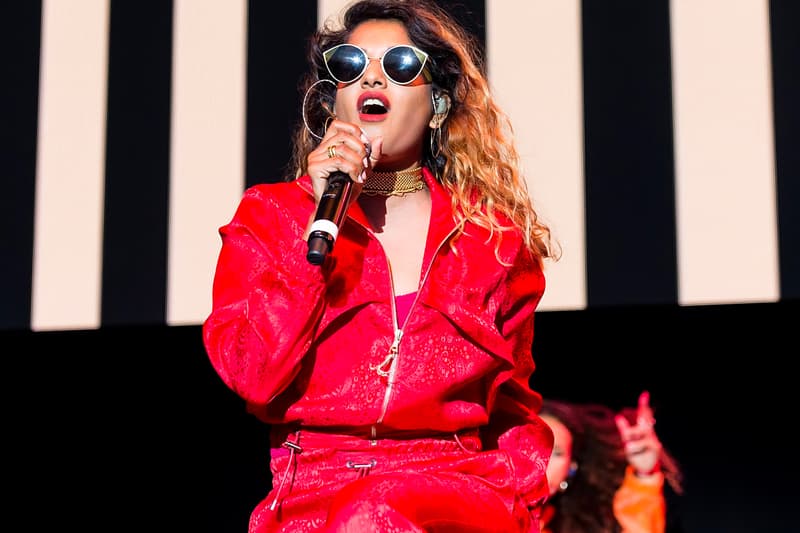 M.I.A. has shared a brand new single entitled "CTRL," written "[i]n opposition to the ongoing extradition of journalist Julian Assange."
Releasing the track on her ohmni site, "CTRL" is a drum-heavy cut that hears the rapper calling on citizens to "Stand up when they try to control." M.I.A. dropped the single with a statement supporting the WikiLeaks founder, "The significance of this moment and this case is like nothing we have seen in modern jurisdiction. THIS IS NOT A LEFT THING, ITS NOT A RIGHT WING, ITS NOT ABOUT A BLACK THING VS WHITE THING, ITS ABOUT THE RIGHT THING!"
"CTRL" follows March 2020's "OHMNI 202091," however it will not appear on her upcoming 111111th album.
Assange is currently undergoing an extradition hearing that may send him to the United States to "face charges of a criminal hacking conspiracy and violations of the Espionage Act."
Stream M.I.A.'s "CTRL" exclusively on ohmni.
?ん?Ŋí.?◎ṁ pic.twitter.com/tuuLrvho7z

— M.I.A (@MIAuniverse) September 9, 2020
In other music news, Janelle Monáe released her first piece of music in over two years.