Man Discovers Konami Code Easter Egg on His Kid's Fisher-Price Toy
A hidden Kazuhisa Hashimoto homage.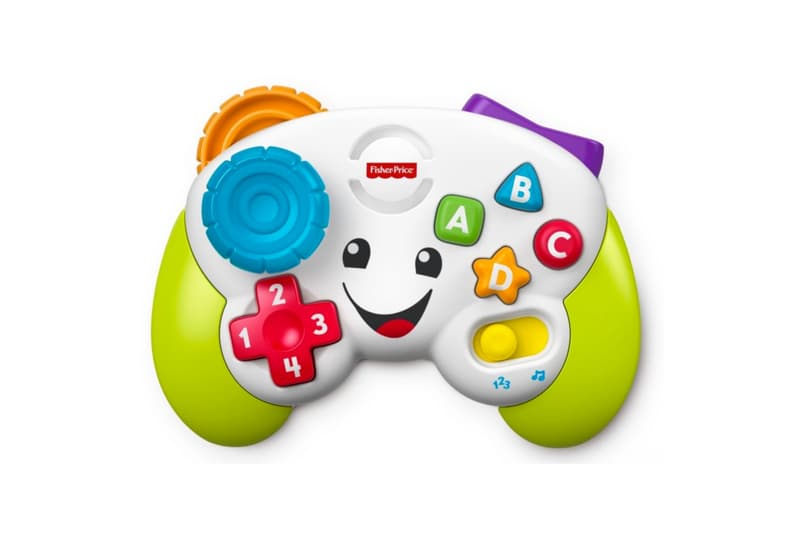 Twitter user Chris Scullion (@scully1888) has just discovered a clever Easter egg in his child's learning toy. The Fisher-Price Game & Learn is a toddler's toy shaped like a gaming controller, and trains kids to work on their fine-motor skills with pressing, grasping, toggling and spinning, all coupled with numbers and alphabet letters on buttons in various shapes and colors.
Quite familiar with games, Scullion thought it would be fun to test out the iconic Kazuhisa Hashimoto-developed "Konami Code." Sans "Start" button, he plugged in the code — Up. Up. Down. Down. Left. Right. Left. Right. B. A. — and to his surprise, was met with a nostalgic Mario Bros. power-up and coin sound followed with "You Win!" While Konami has only made two Mario games, Dance Dance Revolution: Mario Mix and Mario Roulette, our hats go off to the clever designer who hid that little bit of Hashimoto homage inside the toy.
Check out the password in action in the tweet below and for parents that wish to pick one of these Game & Learn toys up for their child, head over to Fisher-Price where it sells for $9.99 USD.
Mind blown. Well played, @FisherPrice (needs sound) pic.twitter.com/Ld94QpUOAt

— Chris Scullion (@scully1888) December 17, 2018
In other gaming news, Mario Kart Live: Home Circuit blends physical karts and digital gameplay.