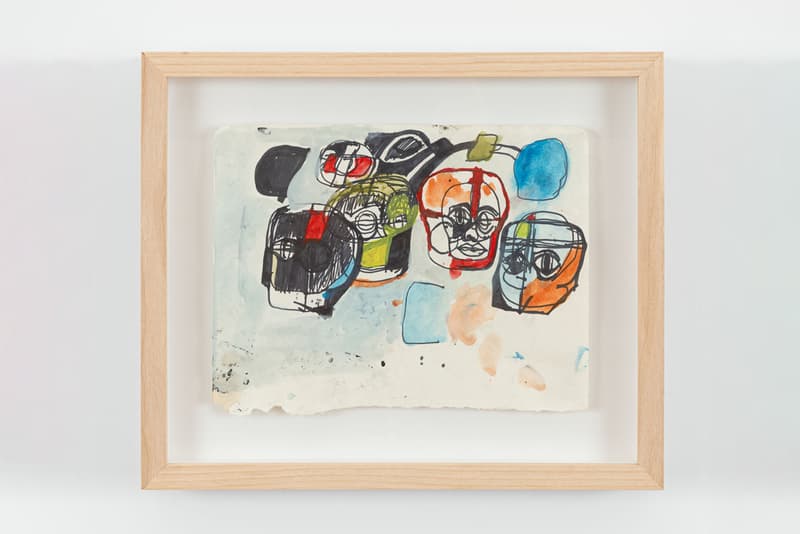 1 of 10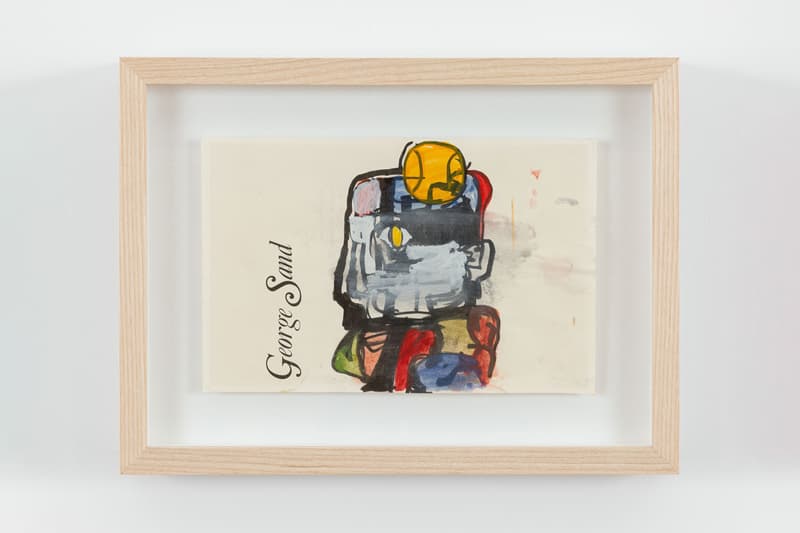 2 of 10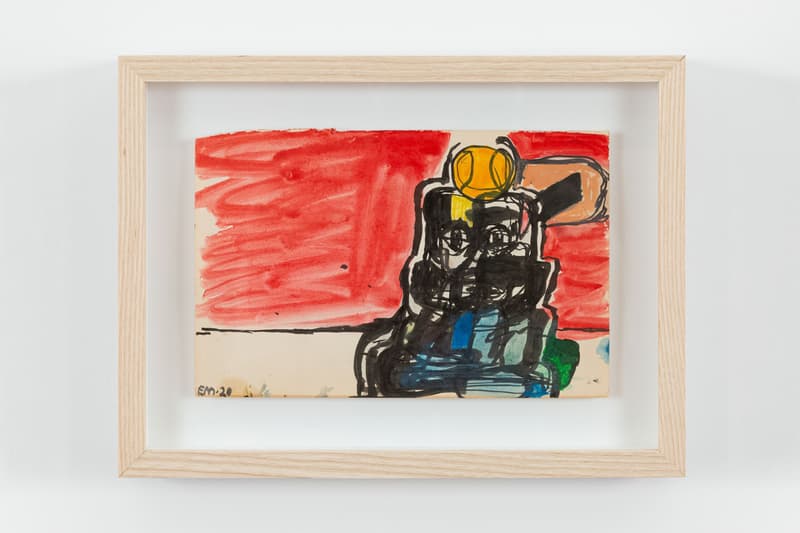 3 of 10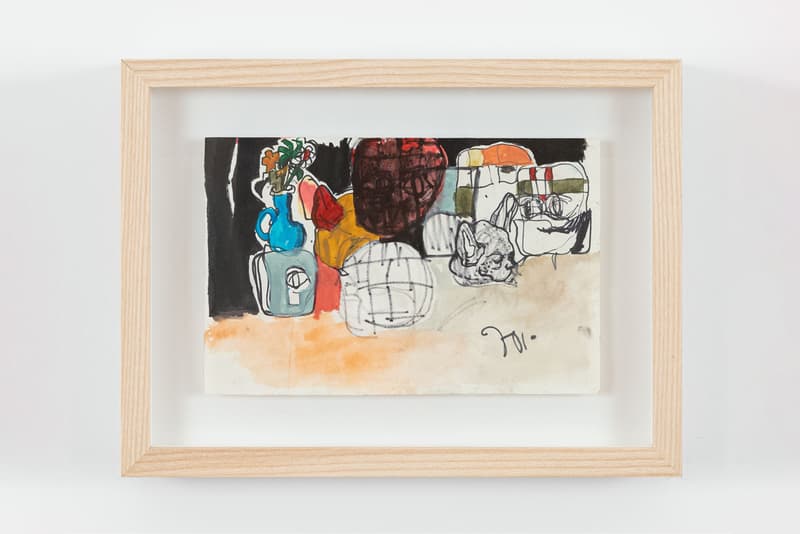 4 of 10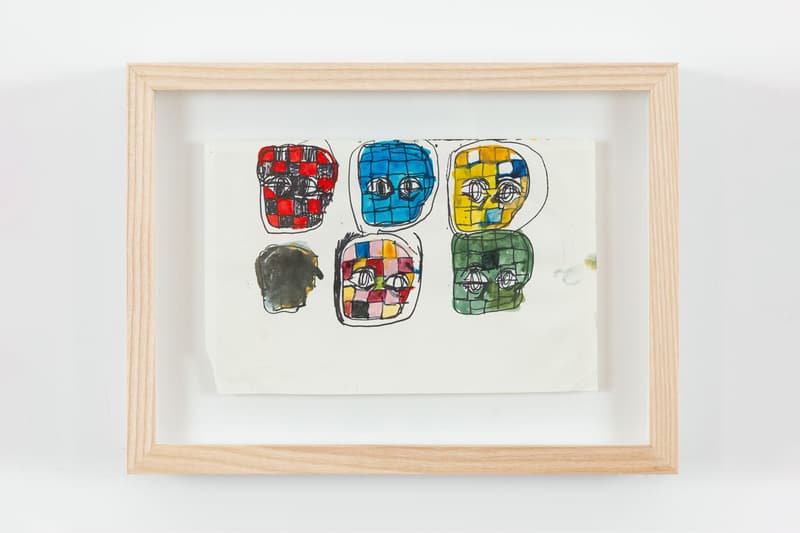 5 of 10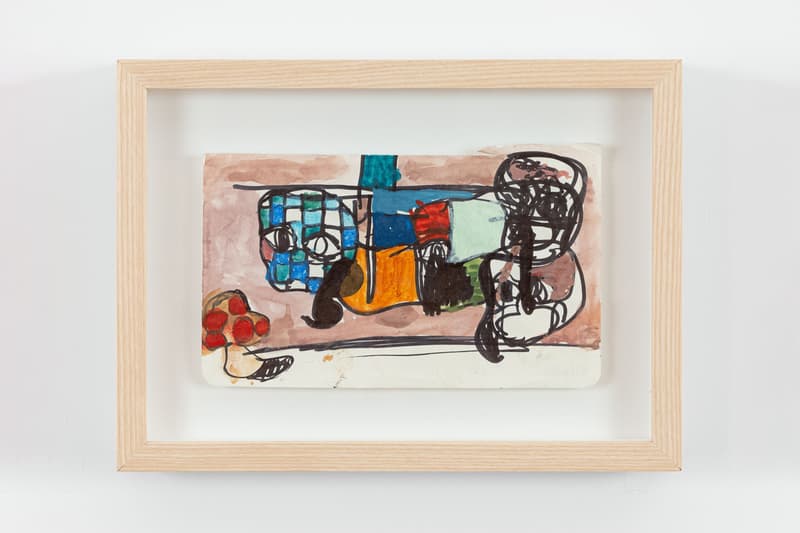 6 of 10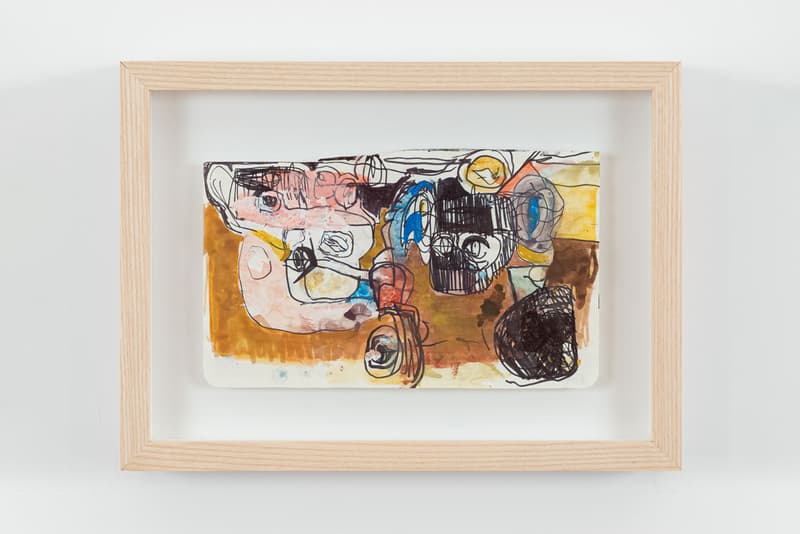 7 of 10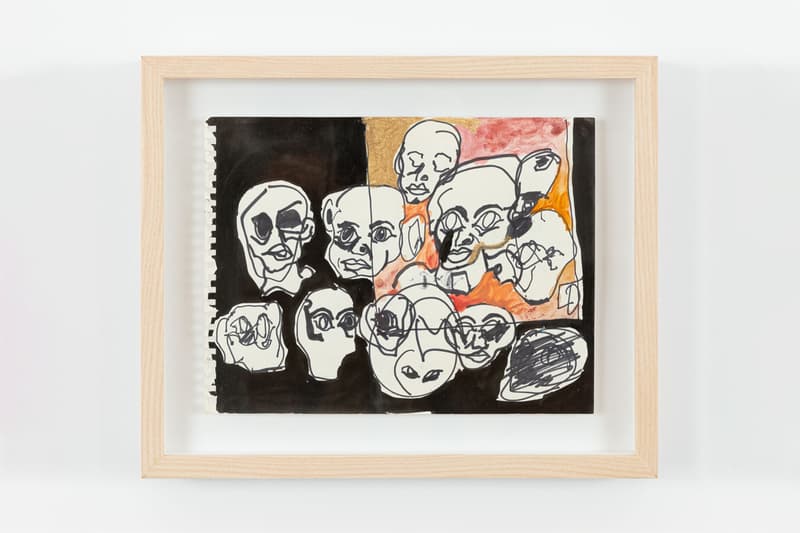 8 of 10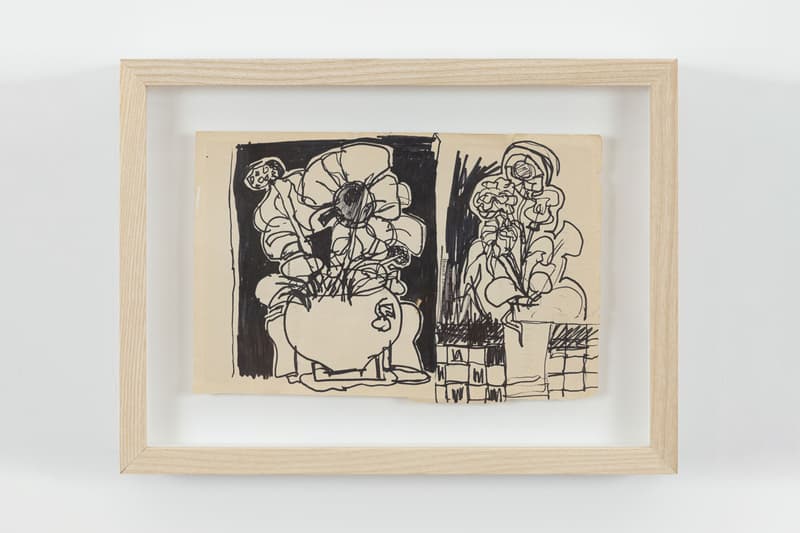 9 of 10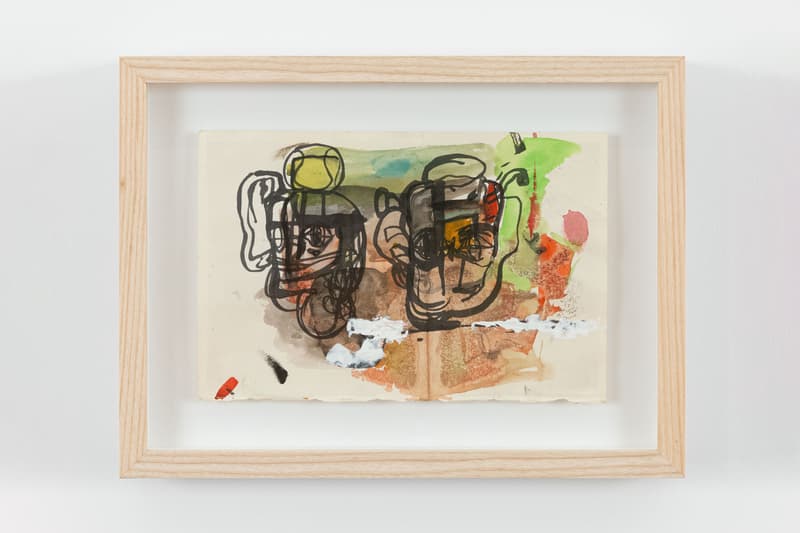 10 of 10
Eddie Martinez Unveils New Expressive Drawings for "Drawnantine" Exhibition
Created during lockdown at the artist's Brooklyn home.
---
Renowned New York-based artist Eddie Martinez is currently showcasing new works on paper as part of a new digital exhibition at Perrotin's Viewing Salon called "Drawnantine." Created at the artist's Brooklyn home during lockdown, the pieces in the presentation feature the artist's signature color manipulation, expressive lines, and cartoonish figures that evoke unruly graffiti tags. Torn from pages of his sketch books, the drawings are filled with various subjects and objects including potted plants, blockheads, tennis ball and tabletops.
Martinez's works often draw inspiration from pop culture and usually portray figures with large staring eyes, skulls, clowns and cartoonish ducks. The artist recalls the classical tradition of still-life for many pieces in his prolific oeuvre. He's especially enamored by the semi-abstraction, bold contours and expressive style inherent in De Kooning's art.
"Drawnantine" coincides with a new publication simply titled More Drawings spotlighting Martinez's drawing practice. A continuation of his first book called Drawings which was published in 2017, the new tome arrives in an edition of one thousand and features over three hundred works from the artist's archive.
The exhibition is on view through September 22. Visit Perrotin Viewing Salon's website to learn more.
Elsewhere in art, The Metropolitan Museum of Art recently hired its first-ever full-time Native American art curator.