Chadwick Boseman Gave Part of His Own Salary to Raise Sienna Miller's Pay on '21 Bridges'
"He said that that was what I deserved to be paid."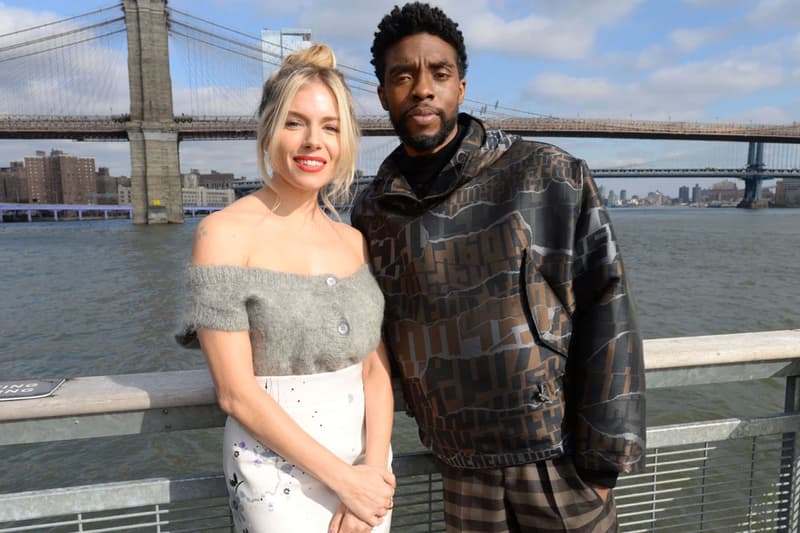 During a recent interview with Empire, 21 Bridges actress Sienna Miller recounted that co-star and producer Chadwick Boseman took a cut from his own salary in order to boost her pay, which he thought she rightly deserved.
"He produced 21 Bridges, and had been really active in trying to get me to do it," Miller said during the interview. "He was a fan of my work, which was thrilling, because it was reciprocated from me to him, tenfold. So he approached me to do it, he offered me this film, and it was at a time when I really didn't want to work anymore. I'd been working non-stop and I was exhausted, but then I wanted to work with him."
"I didn't know whether or not to tell this story, and I haven't yet. But I am going to tell it, because I think it's a testament to who he was," she continued. "This was a pretty big budget film, and I know that everybody understands about the pay disparity in Hollywood, but I asked for a number that the studio wouldn't get to. And because I was hesitant to go back to work and my daughter was starting school and it was an inconvenient time, I said, 'I'll do it if I'm compensated in the right way.' And Chadwick ended up donating some of his salary to get me to the number that I had asked for. He said that that was what I deserved to be paid."
Elsewhere in entertainment, Netflix may soon be raising its subscription prices.