EXCLUSIVE: Bianca Saunders Reworks Classic Wrangler Pieces for SS21
The designer creates new shapes and silhouettes from the denim items.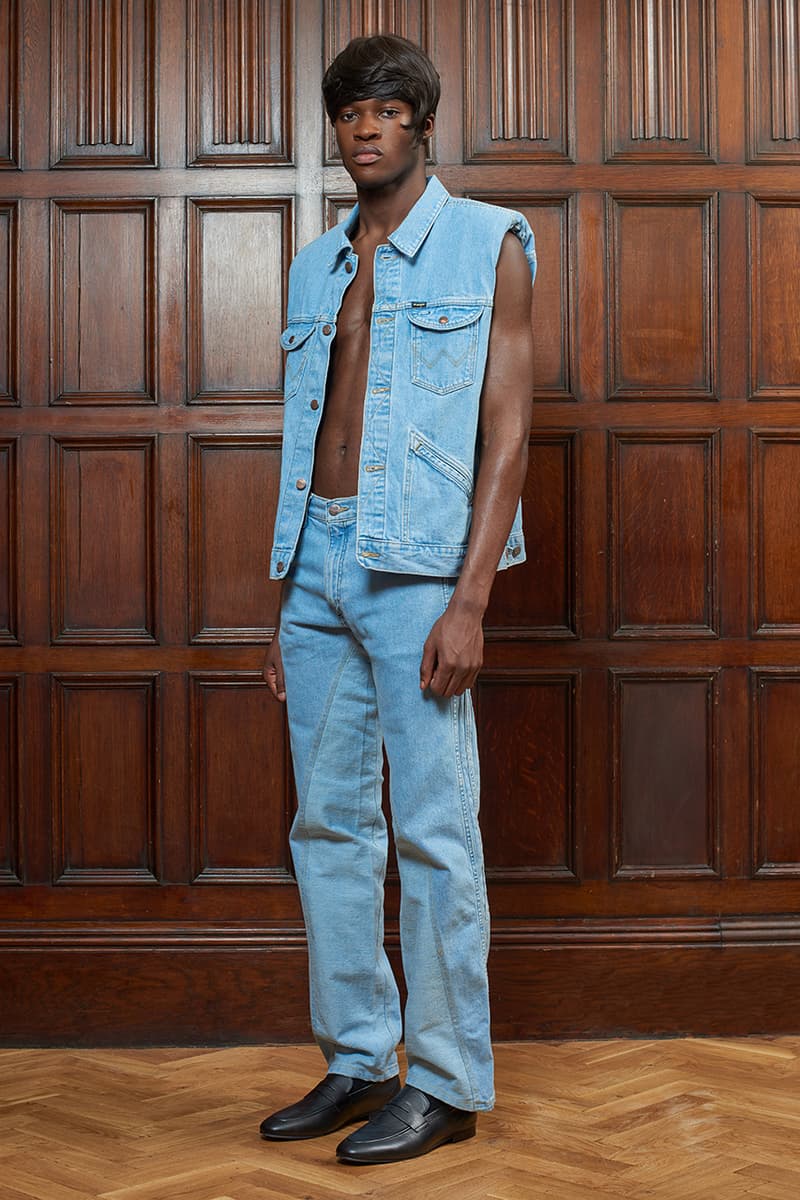 1 of 6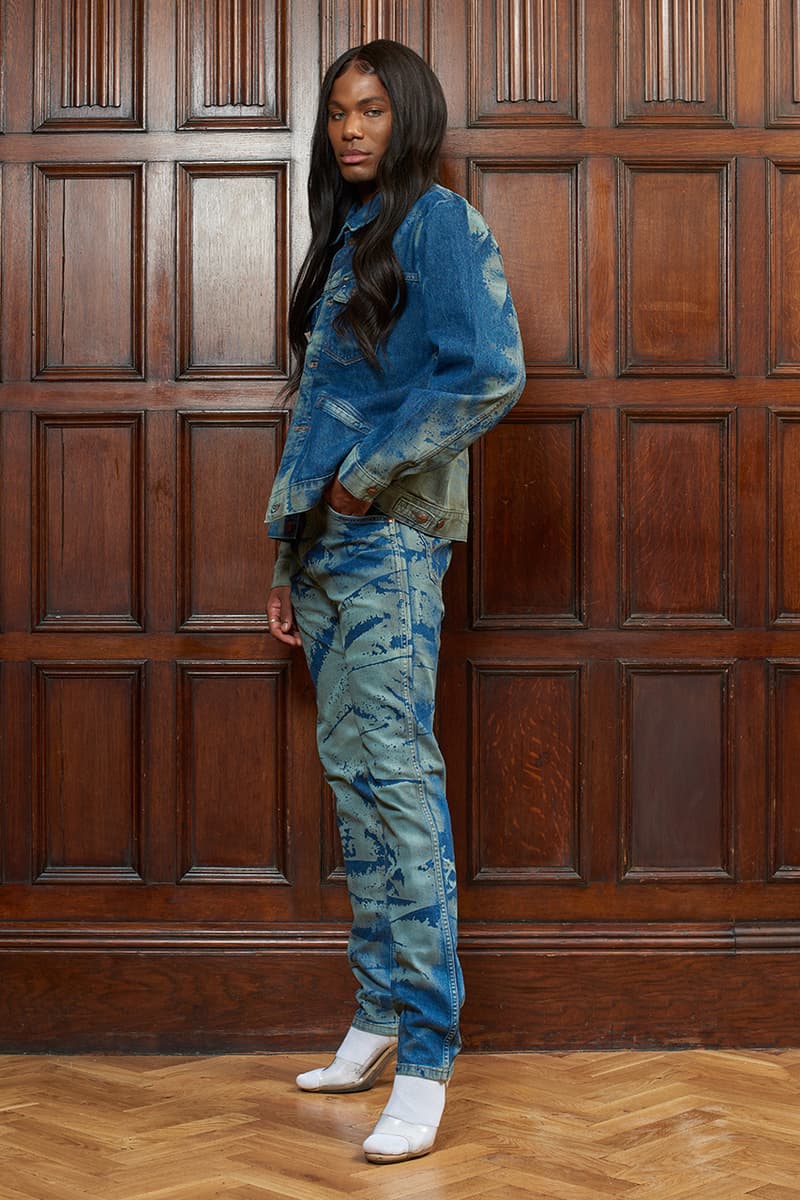 2 of 6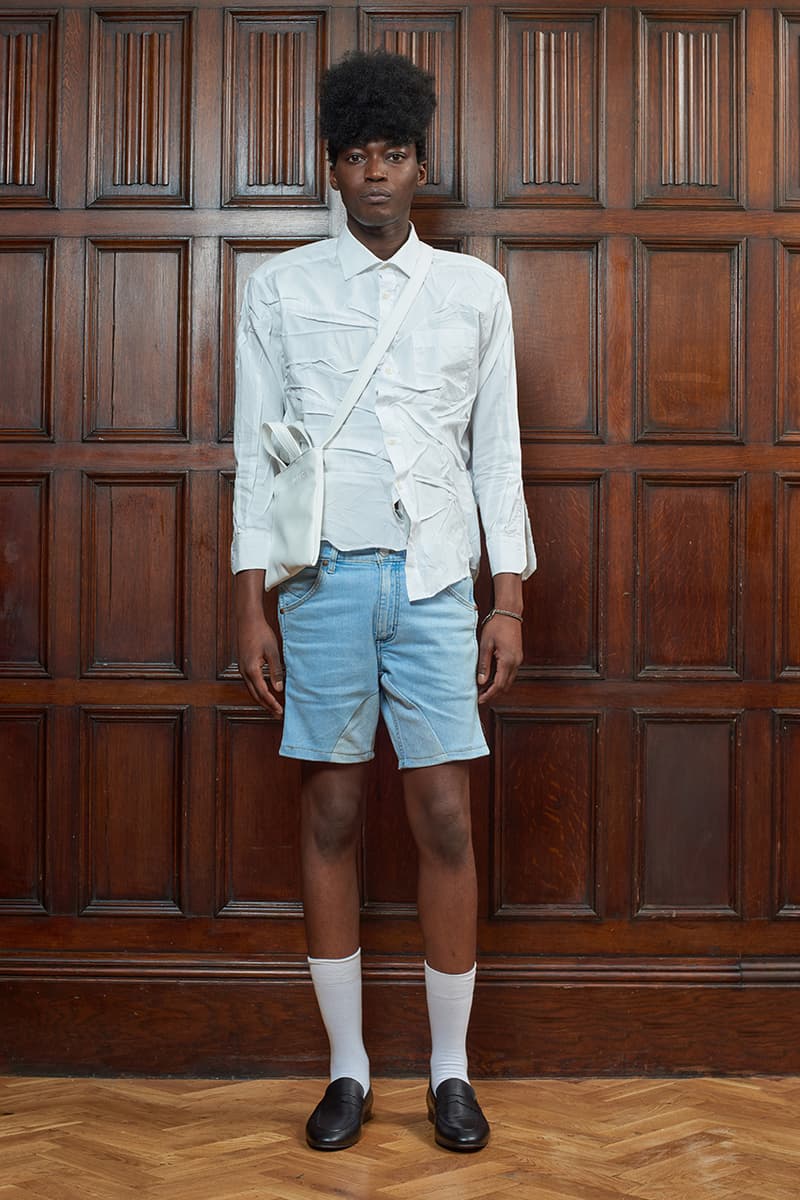 3 of 6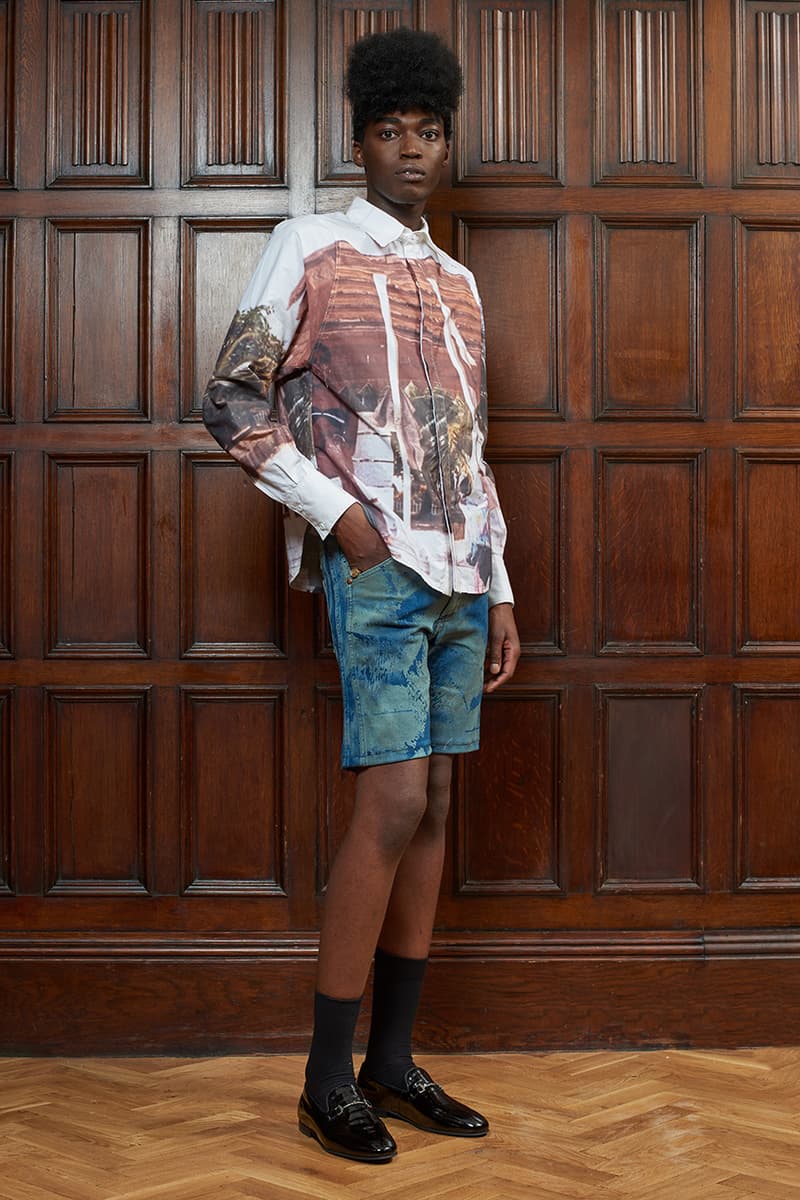 4 of 6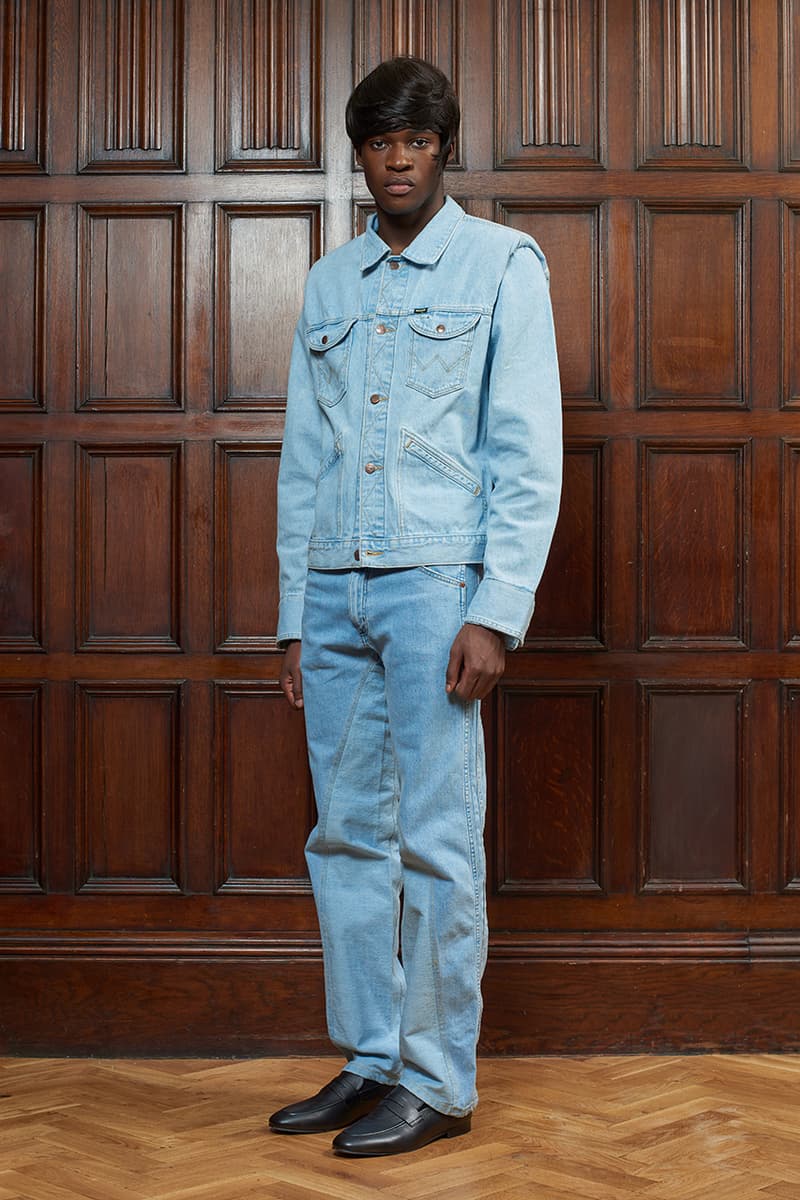 5 of 6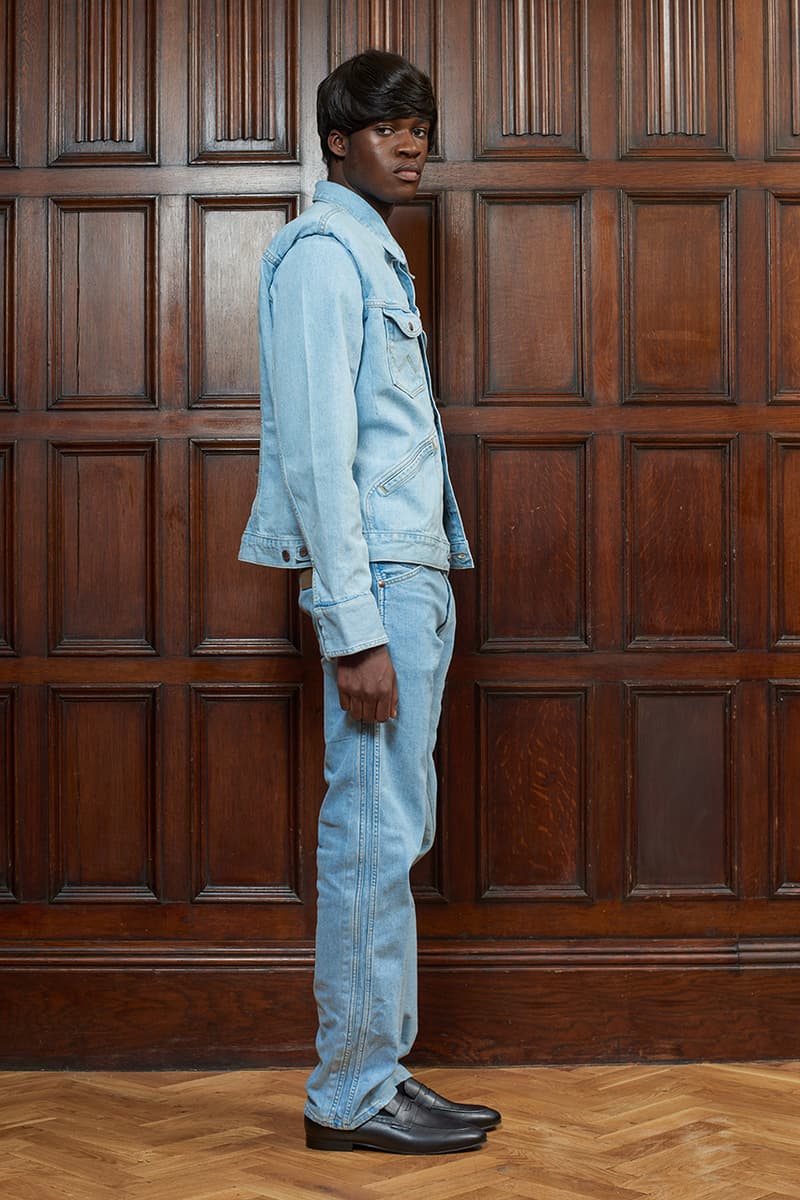 6 of 6
Emerging London-based designer Bianca Saunders has unveiled her Spring/Summer 2021 collection at this season's London Fashion Week, including the launch of her new collaboration with Wrangler. The joint capsule sees Saunders rework classic pieces from the denim label, adding subtle details and altering the proportions.
This includes jeans, jackets and one pair of shorts, with stand-out detailing including extra side seams, '90s-inspired twisted seams and added side panels to create a more boxy silhouette. Saunders has also customized pieces with stone washing and bleaching, using eco-conscious dying and laser techniques to alter the pieces.
Speaking to HYPEBEAST ahead of the collection's launch, Saunders explained why she had always wanted to work with denim. "I'm always fascinated by taking something that's classically masculine and finding the femininity within it," she said, "The core idea behind this was taking everyday Wrangler pieces and bringing them in to my 'world.'"
"My idea came from artist Hans Eijkelboom's 1978 work The Ideal Man. He asked various women to describe their ideal man, then the artist dressed as these ideals for a series of portraits," Saunders added. "It led to me asking myself, as a woman that designs for men: what's my idea of ideal? So that was my starting point – looking at fluidity, drape, captured movement."
Saunders also explained her decision to alter silhouettes throughout the collection. "Toying with shape and silhouette breaking traditional menswear rules is central to my work, so I was excited to take that archetypally rugged 'cowboy' style that Wrangler is known for and create something completely new. My signature shoulder, with a shoulder pad sitting on top of the sleeve-head that's tucked underneath, is what really transforms the silhouette. The jackets are completely unlined other than that, I wanted to show both softness and strength."
Sean Gormley, Wrangler's Creative Director, added that the label was "excited to see how Bianca's vision of modern masculinity would reimagine the rugged cowboy archetype that's synonymous with our jeans, jackets and shirts. We knew from Bianca's previous work we could anticipate really amazing tailoring and innovative wash and print techniques that would create show stopping denim pieces from our iconic denim styles."
For more from London Fashion Week, Ahluwalia presented its SS21 "Liberation" collection.