Billie Eilish Helped Design 2028 Los Angeles Olympics Logo
The committee also recruited Nike and Bobby Hundreds for collaborative merch.
The 2028 Los Angeles Olympics are still some eight years away, but that hasn't stopped the event's creative committee from premiering a number of initiatives to promote the Olympics' return to the United States at the end of the decade. An array of merchandise brought to you by Nike and The Hundreds is already available today featuring the brand new logo, one that was commissioned with the help of numerous Los Angeles creatives including Billie Eilish.
According to the Los Angeles Times, LA28 organizers reached out to musicians, artists and actors throughout the city to get their advice and influence on crafting the logo. "Everyone is part of the L.A. story," Janet Evans, an executive with the organizing committee and a five-time Olympic medalist in swimming told the Times. "The best way to capture the energy of Los Angeles and the Games is through a collection of voices." What resulted was each selected artist receiving a template of the "LA28" logo and given the prompt to craft the "A" in an original way.
Billie Eilish highlights the group with a logo in neon green to match her signature hair style while actress Reese Witherspoon, artist Steve Harrington tattoo artist Dr. Woo, Bobby Hundreds and a number of past Olympians designed their own versions of the logo. Different iterations took inspiration from the 1984 Summer Games in Los Angeles and the city's diverse cultural scene. A total of 35 were created for the Olympic and Paralympic games.
1 of 3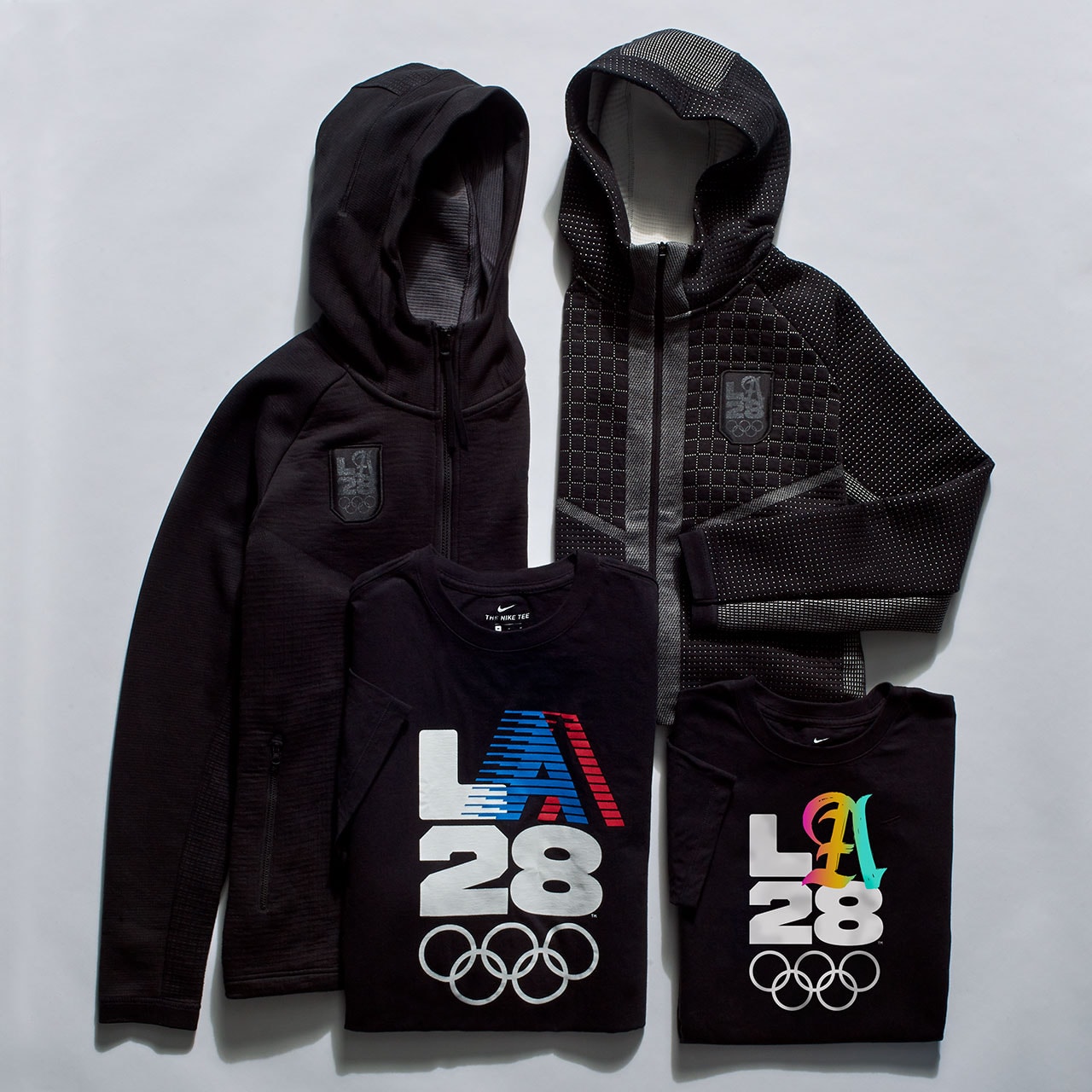 2 of 3
3 of 3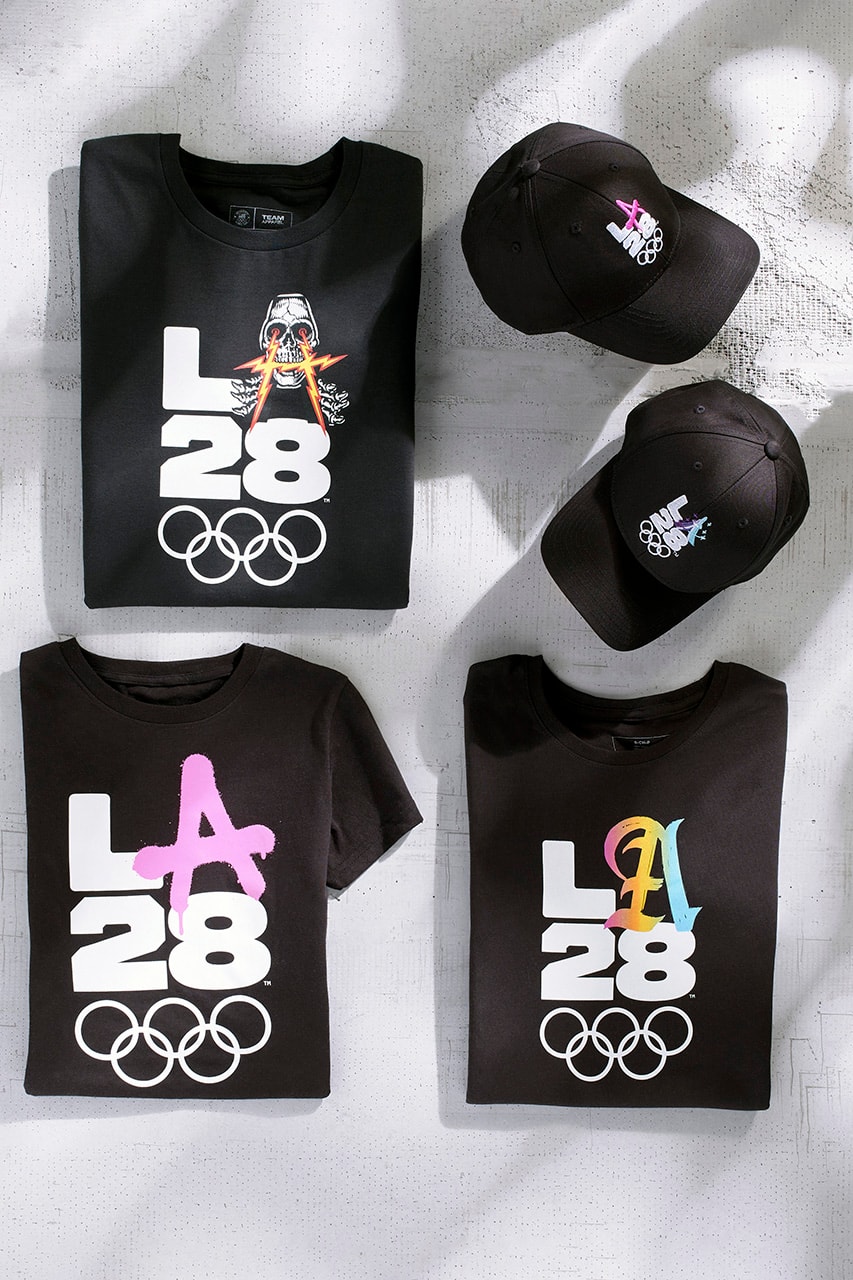 Accompanying Eilish's new logo is a set of merch designed by Nike and The Hundreds, emblazoned with matching designs and stylized logos. Lightweight windbreakers, hoodies and T-shirts all feature the head-turning graphic prints atop neutral bases, accompanied by hats and pins. The new merch is already available via the 2028 Los Angeles Olympics' web store and The Hundreds' site.
LA28 logos were designed by a slew of athletes and celebrities, including Allyson Felix, Gabby Douglas and Billie Eilish https://t.co/LiT1VyEgwT

— Los Angeles Times (@latimes) September 1, 2020
Welcoming the Olympics back to Los Angeles for the first time in 44 years. LA28 by @bobbyhundreds is available now while supplies last. #LA28 :: https://t.co/t6t1DNEN69 pic.twitter.com/FZmP9c8tKv

— The Hundreds (@thehundreds) September 2, 2020