The U.S. Has Now Recorded More Than Five Million Coronavirus Cases
Accounting for a quarter of the world's confirmed cases.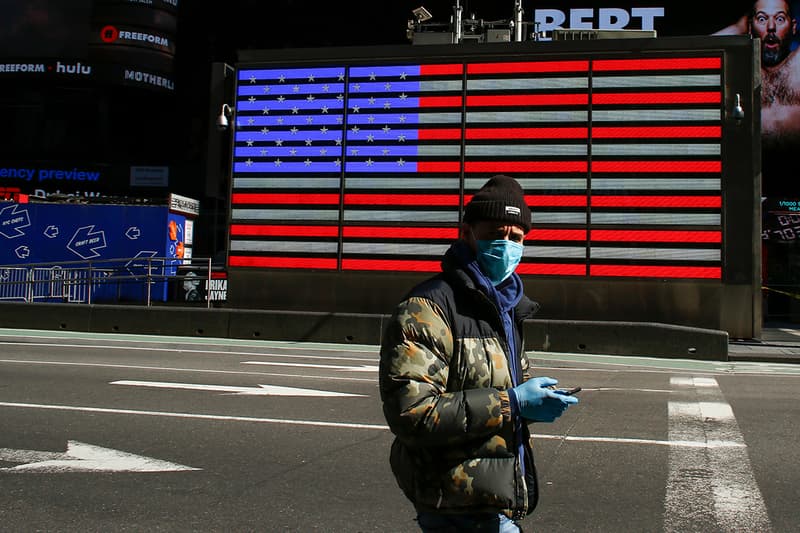 On Sunday, the number of confirmed cases for the ongoing coronavirus pandemic in the United States had passed five million, according to a new report from The Washington Post.
The new number was recorded just 17 days after the total amount of cases rose over the four million mark, a time frame consistent with the previous million cases, which also amassed over the course of roughly two weeks. Peaking on July 17 with 76,491 cases in a single day, the total amount of cases reported in the U.S. has now doubled since late June, accounting for a quarter of the 19.7 million cases recorded globally. Brazil now stands in second with three million cases, while India follows closely with 2.1 million infections reported. Death rates in the U.S. have now surged past 162,000, with more than 32,000 deaths in the state of New York alone.
In light of the massive increase in numbers as well as the domestic unemployment rate reaching 10 percent, Donald Trump signed four executive orders on Saturday in the hopes of providing relief through grants, tax cuts, eviction protection, and keeping interest rates for student loans at zero. Despite this, some commentators are calling into question the legality of his other executive orders.
In other coronavirus-related news, Facebook will now allow its employees to work from home until July 2021.