NTWRK to Host "Women Who Do" Panel Featuring Va$htie and Laci Jordan at TRANSFER Festival
NTWRK and Mountain Dew celebrate talented females working across creative industries.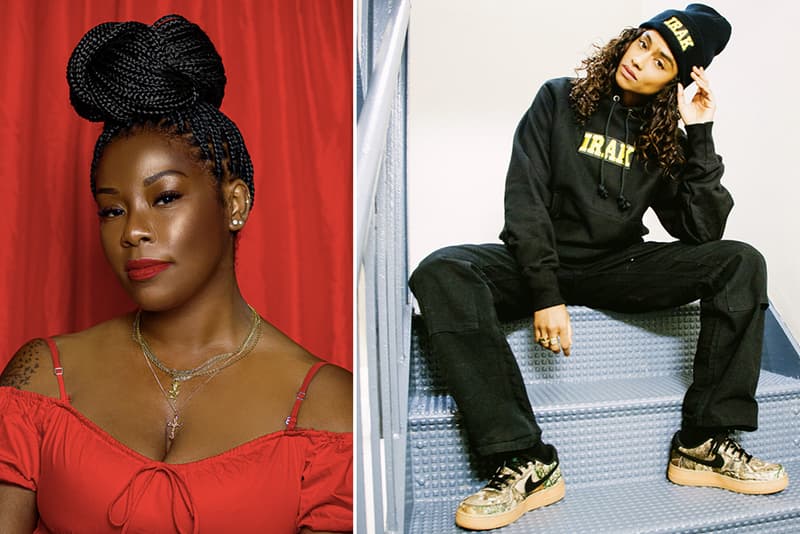 Adding to the anticipation of TRANSFER Festival, multi-operational platform NTWRK is once again leaning into virtual spaces to offer shoppable shows featuring top names in pop culture. Providing a place for creatives to continue to tell their stories and get their art out in these unprecedented times, NTWRK has partnered with Mountain Dew to host a discussion called "Women Who Do." The panel, which will take place on Wednesday, August 26 at 6PM EDT/3PM PDT, is bringing together talented and pioneering women who are working behind the scenes to push culture forward.
Streetwear has historically been a male-dominated space. But that's changed and continues to evolve as more women are getting opportunities in the industry. This is, in part, thanks to the women who have worked behind the scenes to drive the culture in this direction. "Women Who Do" aims to give recognition to these pioneering women. The panel will feature film director, designer and DJ Va$htie in conversation with artist Laci Jordan. The pair will discuss their journeys, experiences of being women in the creative space and their visions for the future. Adding another layer to the discussion, Jordan will create exclusive products inspired by women throughout the panel, which will be available for purchase during the event.
"MTN DEW is thrilled to partner with Laci and Va$htie for NTWRK's TRNSFR festival as part of our ongoing commitment to support Black entrepreneurs," said Erin Chin, Senior Director of Marketing for MTN DEW. "These fierce Black women demonstrate the brand's belief of staying true to yourself while creating your own rules to achieve success."
Don't miss out on the exclusive "Women Who Do" panel beginning on Wednesday, August 26 at 6PM EDT/3PM PDT. Download the NTWRK app now and stay tuned for more updates.