Hassan Hajjaj Explores Cosmopolitan Identity Through Vibrant Portraits and Objects
Bringing fashion, design, art and commerce together in one place.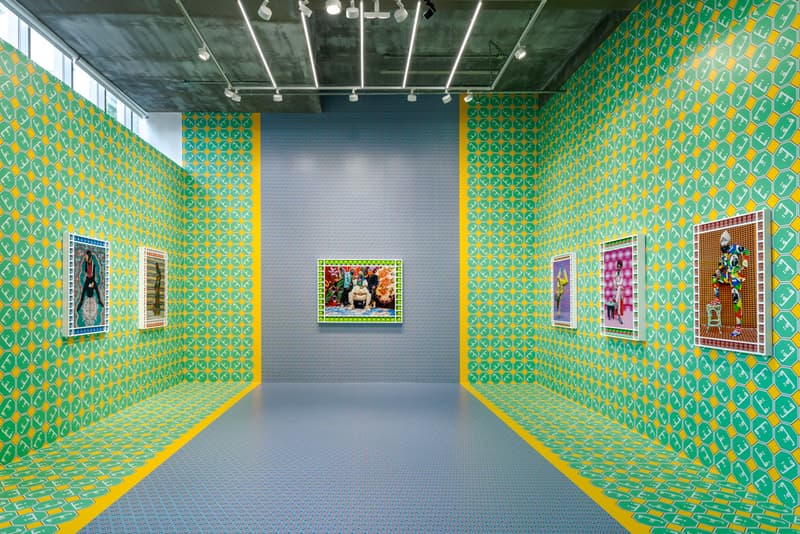 1 of 6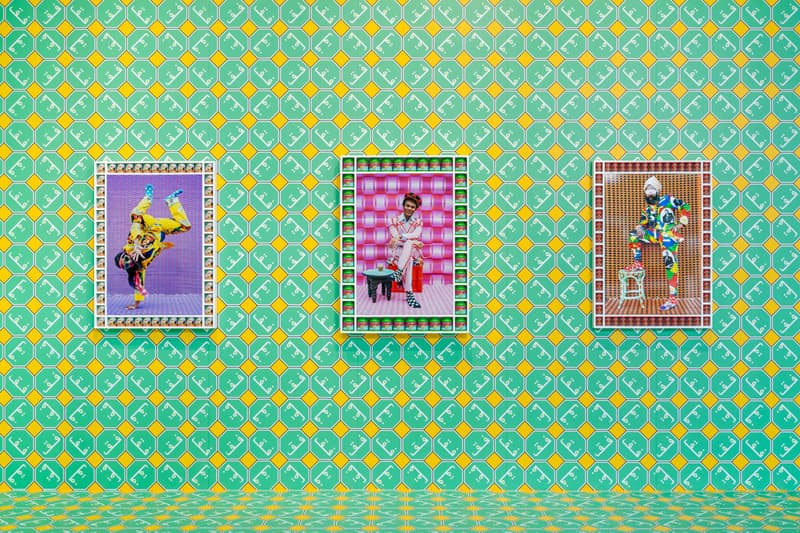 2 of 6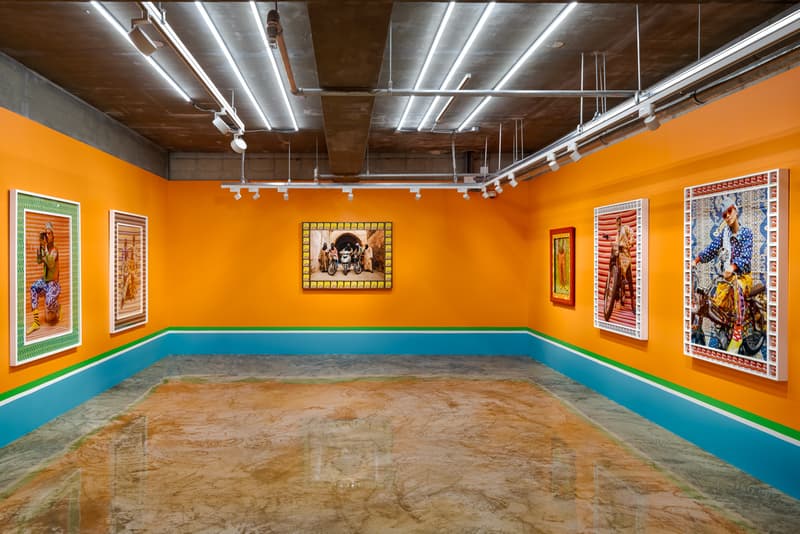 3 of 6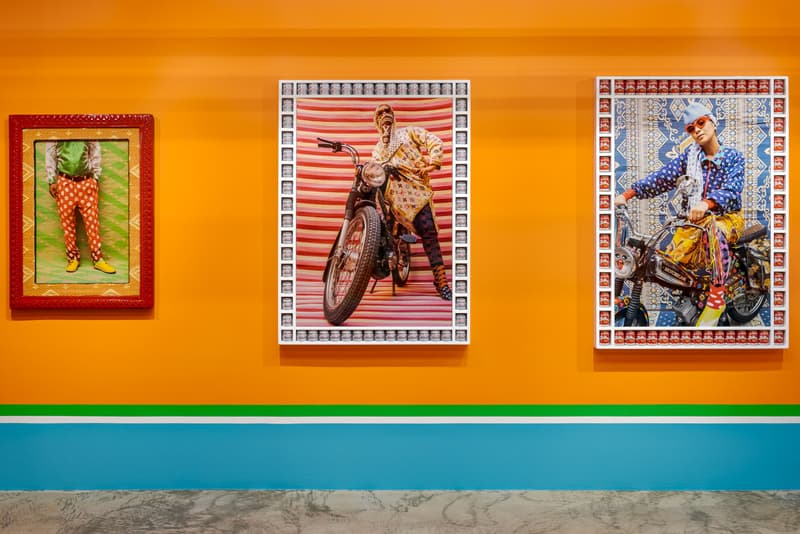 4 of 6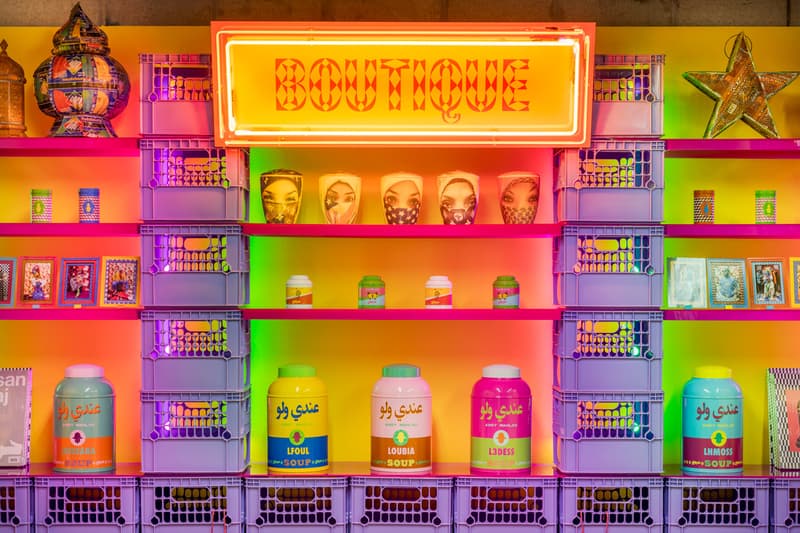 5 of 6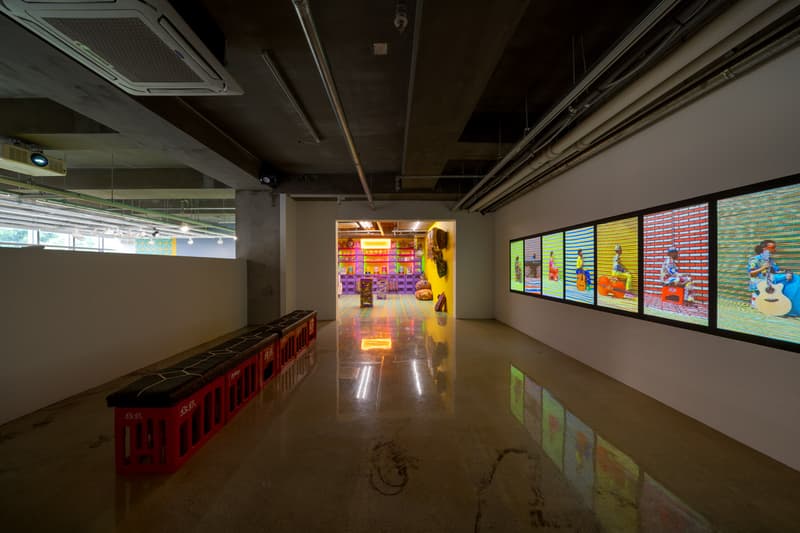 6 of 6
Contemporary Moroccan artist Hassan Hajjaj is holding his first-ever solo exhibition in Asia with "A Taste of Things to Come." His vibrant portraits, which are framed by commercial objects consumed in Morocco, are on view at Barakat Contemporary in Seoul, Korea. Following the artist's major retrospective that took over the entire Maison Européenne de la Photographie in France last year, "A Taste of Things to Come" showcases Hajjaj's inclusive worldview and forward-thinking perspective that looks at current sociopolitical turmoil in a way that is constructive and positive.
Hajjaj's work draws from his international circle of friends and acquaintances, moving from the cosmopolitan club scene of 1980s London to the rhythmic colors and patterns of North Africa. The exhibition includes some of the artist's leading photography series, the video My Rockstars Experimental Vol. 2 and a boutique featuring products designed by the artist himself.
All of the artwork is presented against a gallery space that has been transformed by multicolored wallpaper, flooring and paint. The designs are contemporary reinterpretations of regional symbols such as camels, as well as ordinary signposts often seen in Marrakesh. The exhibition provides an opportunity to see the full range of Hajjaj's vision, which spans the fields of fashion, design, art and commerce.
Check out a few of the installation views above. "A Taste of Things to Come" is running from now until September 27.
In other art-related news, acclaimed critic and author Antwaun Sargent has curated a new group exhibition called "Just Pictures."
Barakat Contemporary
36 Samcheong-ro 7-gil, Samcheong-dong
Jongno-gu, Seoul
South Korea