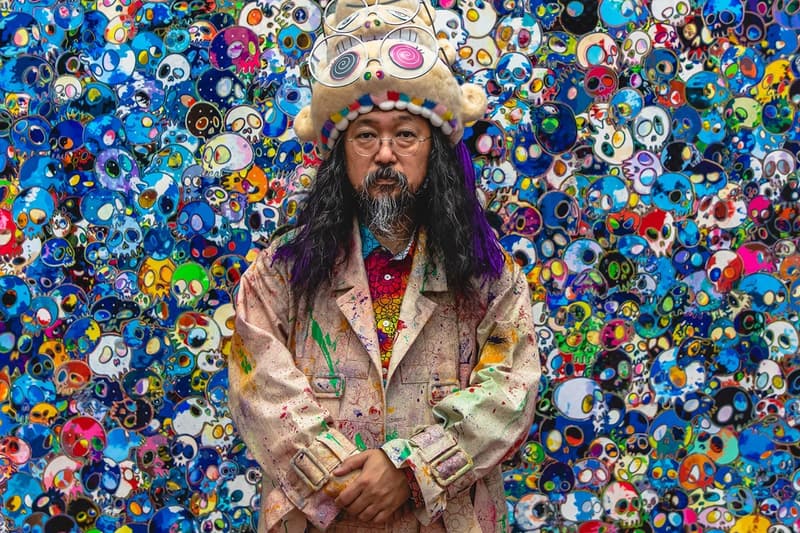 Takashi Murakami Reveals Company Faces Bankruptcy Amid COVID-19
Also discussing the cancellation of his sci-fi feature film, 'Jellyfish Eyes Part 2,' in an emotional video.
---
Not long ago, HYPEBEAST got a glimpse into how Takashi Murakami has been navigating the time of coronavirus in our recent how-to video. Apart from creating unseen coffee filter art, those following the acclaimed Japanese artist on his Instagram account may have encountered his series of home cooking videos that he captures to keep himself busy amid the stressful circumstances caused by the health crisis. Murakami recently shared a new video on social media, revealing the impacts of COVID-19 on his career and projects.
In the 15-minute clip, Murakami mentions that his Tokyo-based gallery and arts organization, Kaikai Kiki, is facing bankruptcy and that a number of his projects have been cancelled following the pandemic. One of his key endeavors that has been terminated is the production of his sci-fi feature film, Jellyfish Eyes Part 2: Mahashankh. "For nine long years, I had persevered! It was a film that was to realize my childish dreams!" said Murakami. "The enormous budget I poured into this project, as well as my tenacious persistence, put a constant and tremendous stress on my company's operation for the past nine years. But at the same time, I was able to endure various hardships because I had this project."
Murakami went on to discuss the film's transition into a series of videos that will focus on the discontinuation of Jellyfish Eyes Part 2. "I don't know how many episodes the series will end up being, but a series it will be, so please come along with me on this journey for a little while," he added.
Although Murakami has terminated his feature film's production, the artist continues to maintain a busy work calendar with his involvement in Kanye West and Kid Cud's anticipated KIDS SEE GHOSTS animated show as the franchise's director. Watch the full confessional video below and stay tuned for updates on Murakami's upcoming video series.