Toro y Moi and The Mattson 2 Share Soulful Single "Ordinary Guy"
A cover of Latin soul singer Joe Bataan's song from 1967.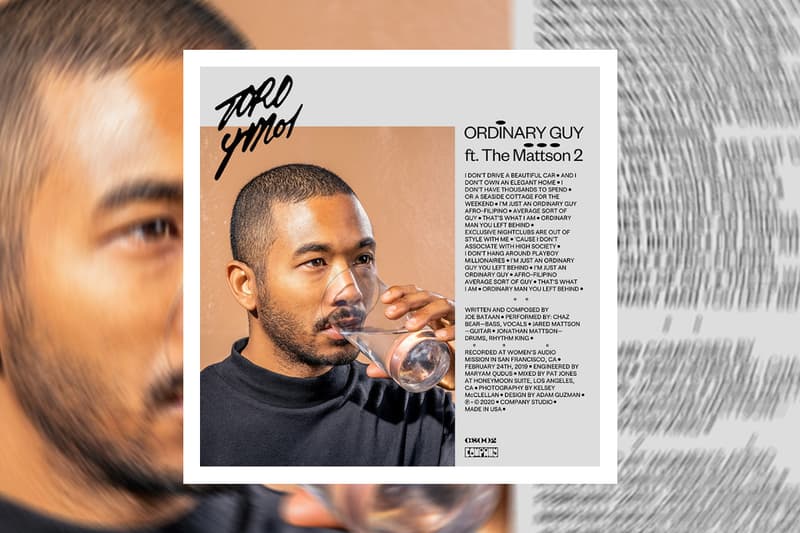 Toro y Moi has collaborated with The Mattson 2 on a new single titled "Ordinary Guy," a cover of Latin singer Joe Bataan's song of the same name. The singer, songwriter, and record producer initially debuted the track last year during a radio show and has now finally released the official version.
Joe Bataan's classic is aptly revamped by Chaz Bear, updating the 1967 track by way of velvety electric guitar, upbeat percussion, and punchy funk-indebted bass. He croons in his signature manner, calmly delivering the lyrics with soulful inflections. Toro y Moi announced that the track was released to support Bandcamp's day benefitting the NAACP Legal Defense Fund. He'll also be premiering an instrumental version of his critically-acclaimed debut album Causers of This to celebrate its decade anniversary. The album is set to release on June 27, a day that is officially recognized as Chaz B. Day by the city of Berkley, California. Chaz spoke on his "Ordinary Guy" collaboration:
"I'm super excited to announce this release. It's a cover of a song by a fellow Afro-Filipino, Joe Bataan. His music first caught my ear back in 2009 when Ryan Kattner of Man Man played it for me. I was immediately hooked by Joe's music because, to me, he represented the impossible–he felt so comfortable in his skin and he had so much confidence and appeal. I had the pleasure of meeting Joe at an incredible dinner with friends at Jeepney, a Filipino restaurant in New York City. Joe was at the center of the table, talking to us like we were family. I played Joe the cover that night through the restaurant stereo and he was so happy to hear that his music stood the test of time and reached me. Now, 45 years after the original song hit the airwaves, I'm honored to bring this song to new ears. Thank you for your support."
The new track arrives after his recent collaboration with Flume on "The Difference," which followed his most recent album, 2019's Outer Piece. He previously teamed with The Mattson 2 for their collaborative album Star Stuff in 2017.
Stream "Ordinary Guy" below. In more music updates, Wiley surprised fans with a new album Boasty Gang.
For more new music, don't miss Anderson .Paak's new song "Lockdown."