Starbucks to Introduce Impossible Breakfast Sandwich
A push for a more sustainable plant-based menu.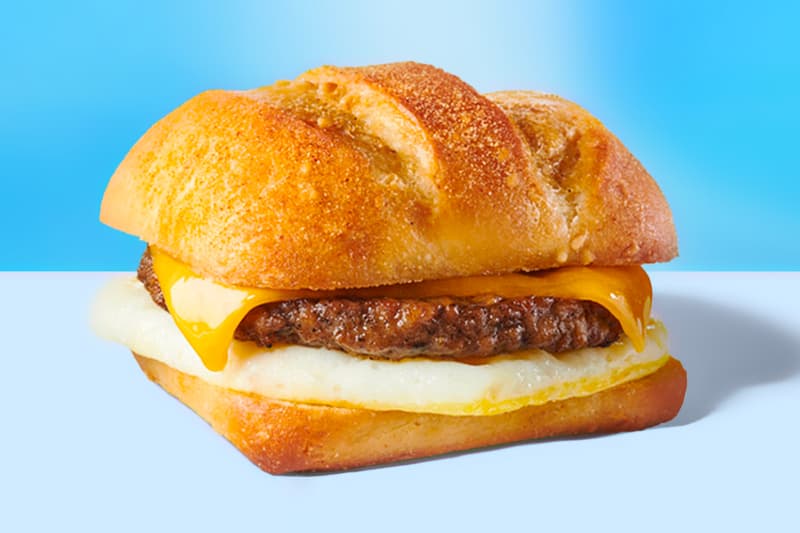 Starbucks is partnering up with Impossible Foods for a plant-based breakfast sandwich. The new product will be part of the coffee giant's summer menu, a push for more sustainable alternatives that are meant to be "resource positive."
The sandwich will include an Impossible sausage, aged cheddar cheese and a cage-free fried egg, all served between delicate ciabatta bread. It's a refreshingly simple offering that's set to join a bevy of other already-existing plant-based items on the menu: "Over the years, in response to customer interest, we have added plant-based milk alternatives such as soy, coconut, almond, and oat milk. We are thrilled to expand our plant-based menu into food with this new breakfast sandwich," noted Michael Kobori, Starbuck's Chief Sustainability Officer. The sandwich is another step forward for Starbucks in its sustainability goals for reducing waste, carbon emissions and water consumption.
Starbucks' Impossible Breakfast Sandwich is now available at select locations across the U.S.
In case you missed it, Starbucks is now allowing baristas to wear Black Lives Matter apparel.