Cirque du Soleil Files for Bankruptcy Protection and Lays Off 3,500 Employees
Another 1,300 staff were already terminated earlier this year.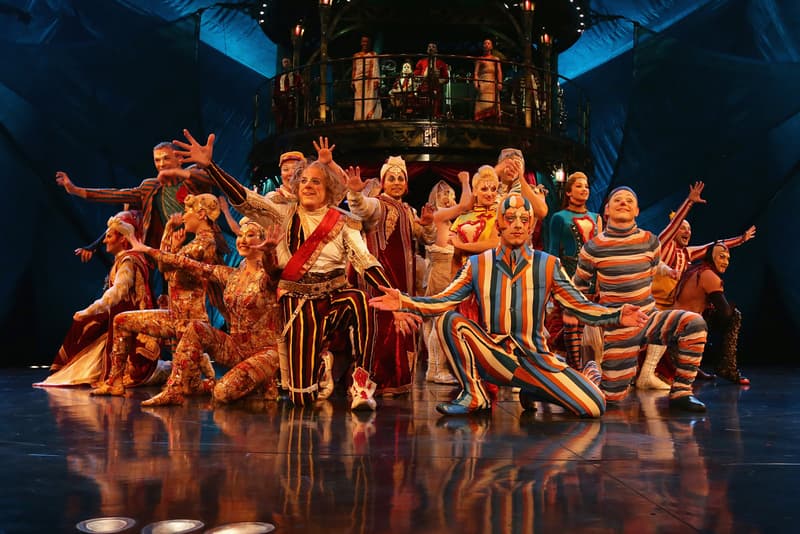 Las Vegas' iconic production company Cirque du Soleil has now filed for bankruptcy protection, at the same time laying 3,500 of its existing employees. The filing came "in response to immense disruption and forced show closures as a result of the COVID-19 pandemic." The production was forced to close down all 44 of its shows earlier this year due to the ongoing pandemic, having to lay off a staggering 95 percent of employees at the same time, 1,300 of which were part of the Las Vegas operations, and furloughing roughly 4,700 other staff members.
Cirque du Soleil has now received $300 million USD from its investors, including $200 million USD from its government agency Investissement Quebec to keep operations afloat during the restructuring. $15 million USD will be used for sidelined employees' benefits, while another $5 million USD is set to be used to pay back contractors. Its $900 million USD debt load from creditors has been reduced but also puts in place a purchase agreement with the company's current investors.
"The robust commitment from the sponsors — which includes additional funds to support our impacted employees, contractors and critical partners, all of whom are important to Cirque's return — reflects our mutual belief in the power and long-term potential of our brand," said Cirque du Soleil CEO Daniel Lamarre. "I look forward to rebuilding our operations and coming together to once again create the magical spectacle that is Cirque du Soleil for our millions of fans worldwide."
In other business-related news, Under Armour is looking to terminate its $280 million USD deal with UCLA.