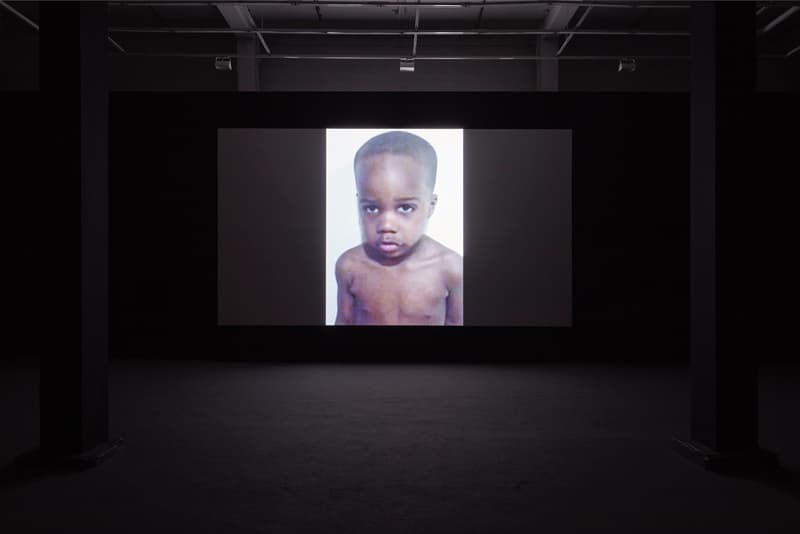 Arthur Jafa's 'Love Is the Message' Will Stream for 48 Hours in Museums Across the World
The seminal artist's ode to the Black experience set to Kanye West's "Ultralight Beam."
---
Love Is The Message, The Message Is Death (2016) is a moving video installation by artist, director, and award-winning cinematographer Arthur Jafa. Set to Kanye West's gospel-inspired hip-hop track, "Ultralight Beam," Love Is The Message explores African-American identity through a sprawling montage of clips from multiple sources as well as images shot by Jafa himself.
Moments include: a civil rights march, former U.S. President Barack Obama singing "Amazing Grace" at the eulogy for the 9 Charleston parishioners killed by a white supremacist, Martin Luther King waving from the back of a car, Beyoncé in music video 7/11, a police officer throwing a teenage girl to the ground at a pool party in Texas.
The meticulously edited 7-minute video immerses viewers in an emotional convergence of footage that touches on his mantra: "I want to make Black cinema with the power, beauty, and alienation of black music. That's my big goal," he said to Tate in a statement.
For 48 hours — starting June 26 at 2 p.m. EDT to Sunday June 28 at 2 p.m. EDT — museums in the United States and Europe such as the High Museum of Art in Atlanta, Dallas Museum of Art in Texas, and the Tate in London will simultaneously broadcast Love is the Message on their websites. The initiative is being led by the Hirshhorn Museum based in Washington D.C.
Find a list of the participating museums below.
Dallas Museum of Art, Dallas, Texas
Glenstone Museum, Potomac, Md.
High Museum of Art, Atlanta, Ga.
Hirshhorn Museum and Sculpture Garden, Washington, D.C.
Museum of Contemporary Art, Los Angeles
Studio Museum in Harlem, New York, N.Y.
Julia Stoschek Collection, Berlin, Germany
Luma Arles, Arles, France
Luma Westbau, Zurich, Switzerland
Pinault Collection, Paris, France
Palazzo Grassi, Venice, Italy
Smithsonian American Art Museum, Washington, D.C.
Stedelijk Museum, Amsterdam, The Netherlands
Tate, London
Elsewhere in art, Spinello Projects will launch a "TIME-SENSITIVE" exhibition and fundraiser in support of the Black Lives Matter movement.