Anna Wintour Acknowledges Lack of Support for Black Staff at 'Vogue'
The editor-in-chief promises further action in an internal memo.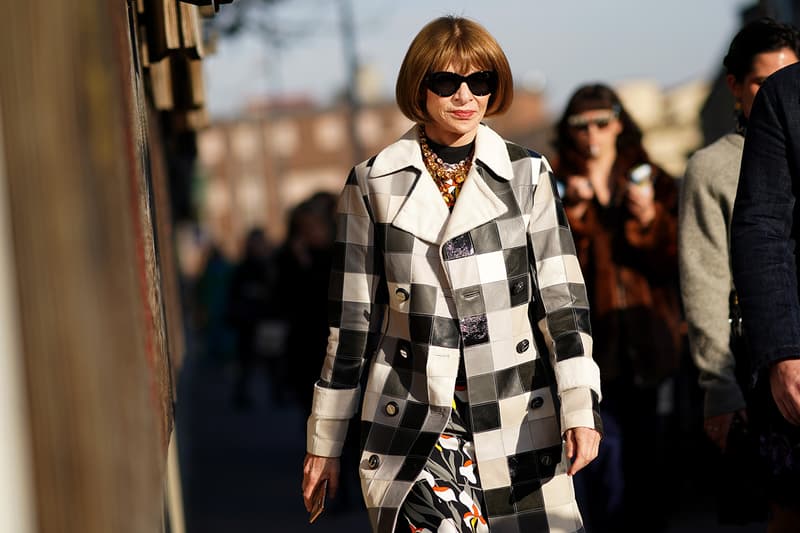 Many high-level media executives have come under criticism in the past week as former employees have spoken out about hostile and racist work environments. Now Anna Wintour, editor-in-chief of American Vogue since 1988 and artistic director for Condé Nast since 2013, has admitted to a "hurtful and intolerant" actions at her own publication.
According to Page Six, Wintour sent a memo to staff on Thursday, June 3 addressing the magazine's failure to support Black staff. Wintour wrote that she empathizes with the feelings of her team, and acknowledged the paucity of Black employees at Vogue. She admitted responsibility for not only the lack of Black staff, but for failing to feature more Black designers, photographers and creatives in the pages of Vogue.
"I want to say plainly that I know Vogue has not found enough ways to elevate and give space to Black editors, writers, photographers, designers and other creators. We have made mistakes too, publishing images or stories that have been hurtful or intolerant. I take full responsibility for those mistakes."
The memo comes after the publication of the memoir of former Vogue editor-at-large André Leon Talley. In his book The Chiffon Trenches, Talley, one of the few prominent Black editors in fashion for many years, writes that Wintour failed to thank him for his Washington Post op-ed praising the magazine's September 2018 cover of Beyoncé. That issue marked the first time an African-American photographer, the then-23-year-old Tyler Mitchell, had shot the cover of American Vogue in the publication's history.
Wintour's note also follows criticism against the editor-in-chief of fellow Condé Nast publication, Bon Appétit. The staff recently issued a public apology following the resignation of EIC Adam Rapoport, which was spurred in part by the circulation of a photo of Rapoport in an insensitive Halloween costume, and testimony from former staff on the racist environment at the food publication. Christene Barberich also recently stepped down as editor-in-chief of Refinery29 following allegations from former employees of racist behavior at the media company.
Wintour added that "work is being done to support organizations in a real way" at a corporate level, with announcements of further action to come. Read more of Wintour's memo at Page Six.