Beyoncé, Megan Thee Stallion, Doja Cat and Nicki Minaj Dominate Billboard Hot 100
With their remixes of "Savage" and "Say So."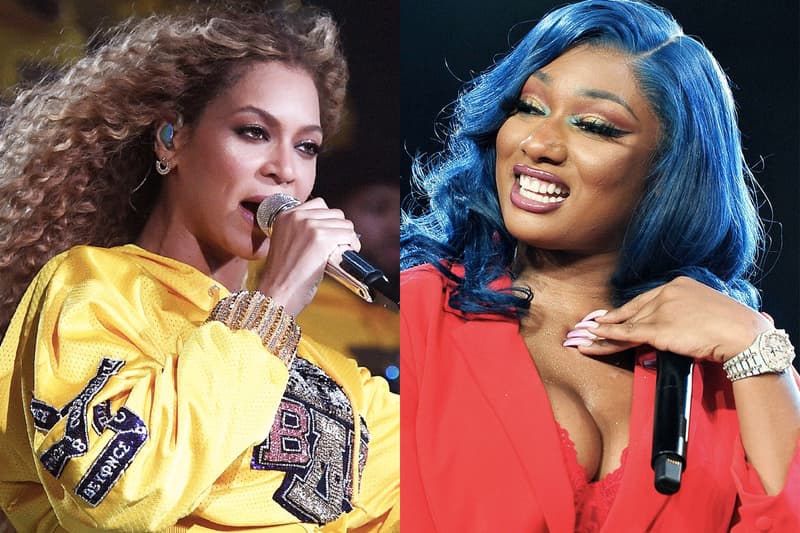 Doja Cat and Nicki Minaj have topped the Billboard Hot 100 with their collaborative remix of "Say So," while Beyoncé and Megan Thee Stallion come in second with their remix of "Savage," this week.
The news is record-breaking across the board for the four female stars. For Cat and Minaj, "Say So" becomes their first No. 1 hit for both of them, and is also the first time in history that a collaboration between two female rappers has topped the Hot 100. Beyoncé and Megan Thee Stallion's second placing also means that this is the first time that two female rappers in lead roles have dominated the chart's top two positions.
Furthermore, Minaj has broken the longest wait to secure her first Hot 100 No. 1, while Beyoncé has become the first artist to have a Top 10 hit in decades spanning the 1990s, 2000s, 2010s, and 2020s. You can catch Doja Cat and Megan Thee Stallion's original songs, and their remixes with Nicki Minaj and Beyoncé respectively, on streaming platforms such as Spotify and Apple Music now — which is sure to play out in the next chart update as the four continue to battle for top position.
Elsewhere in the world of music, here are the first-week album projections for NAV, Kehlani and more.