Brooklyn's Domino Park Implements White Painted Circles, Reinforces Social Distancing
Before the project, the park drew massive, packed crowds earlier in the month.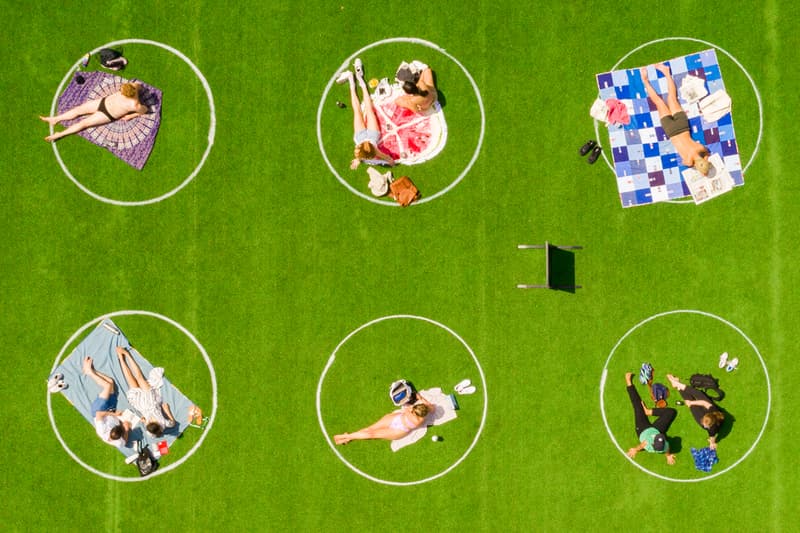 1 of 4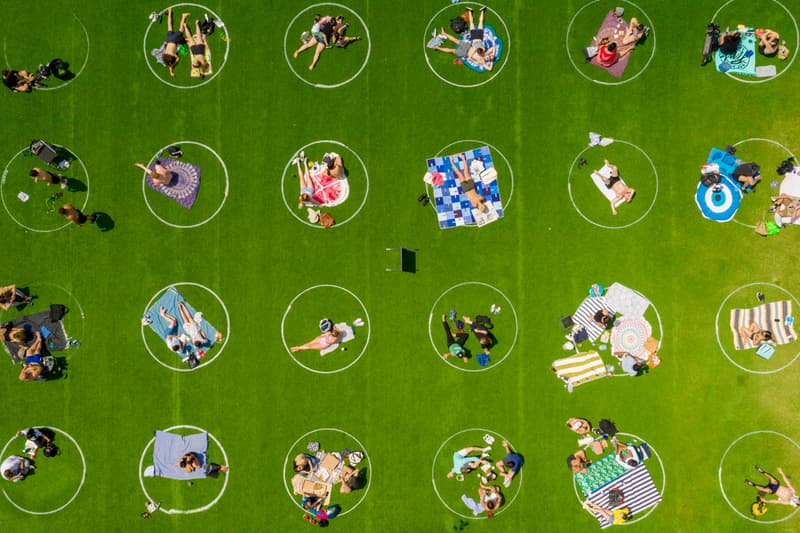 2 of 4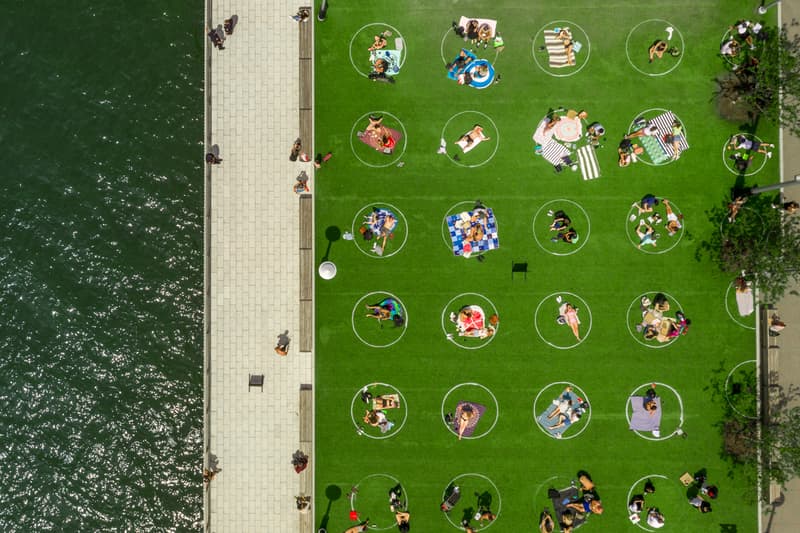 3 of 4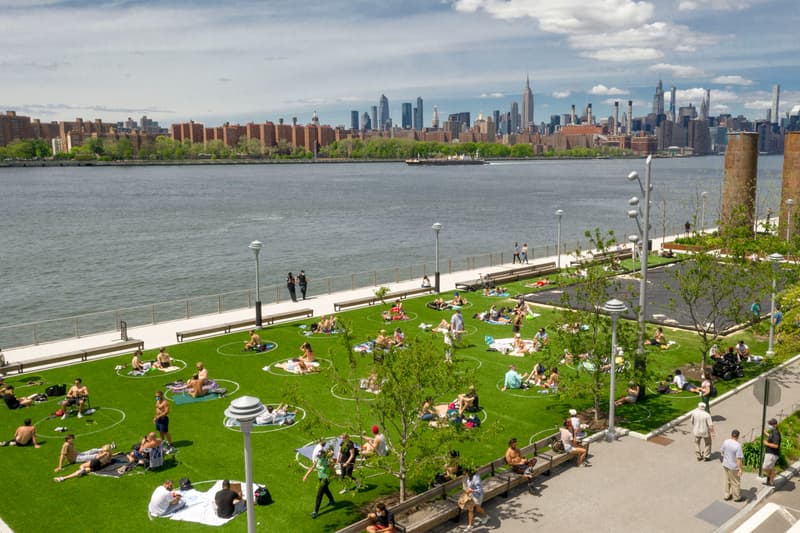 4 of 4
Williamsburg's Domino Park location recently came under fire earlier this month for drawing massive crowds of visitors, who as such ignored social distancing guidelines set by the city to reduce the current spread of Coronavirus. The staff thus responded by painting white circles onto its lawn surface, in an attempt to reinforce the suggestions.
The 30 symmetrical spheres are made of chalk paint, layered atop of the astro turf grass and measure eight-feet in diameter. Each circle is painted six feet apart from each other, which is the recommended length suggested by the CDC to stop the spread of Coronavirus.
The circles project, while seemingly simple in implementation and execution, is a necessary action during the crisis of COVID-19. As New York City is one of the largest cities with widespread Coronavirus cases, Domino Park and its circles was actually one of the first public parks to take measures in helping reinforcement of social distancing. Dezeen writes that the project simply took a few cans of chalk paint, roughly costing $1 USD each, two staff members, and four hours of their time. Simplicity and directness apparently has paid off, as the park reports "visitors started using them properly almost immediately."
Alongside Domino Park's initiative, other public parks have implemented limited access to their public space, as well as activity restrictions for those inside. Beaches in New York have also begun to restrict swimming, surfing, grilling and other actions.
According to data thru Google, as of May 22, there were 1,722 new cases reported in New York; on May 14, the new cases peaked at 10,553. The total confirmed amount of Coronavirus cases in New York stands at approximately 360,000, with 190k located within NYC.
In other news, a recent infographic shows the countries most dependent and thus affected by the decline in tourism.