Snapchat Launches New AR Filters Encouraging Users to Donate to the WHO for COVID-19 Relief
Adding a swipe-up donation feature for other media publishers on its platform.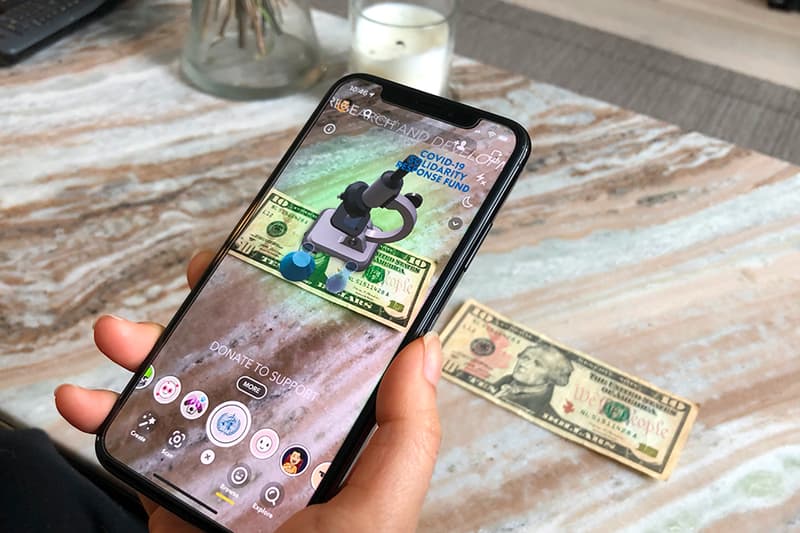 1 of 3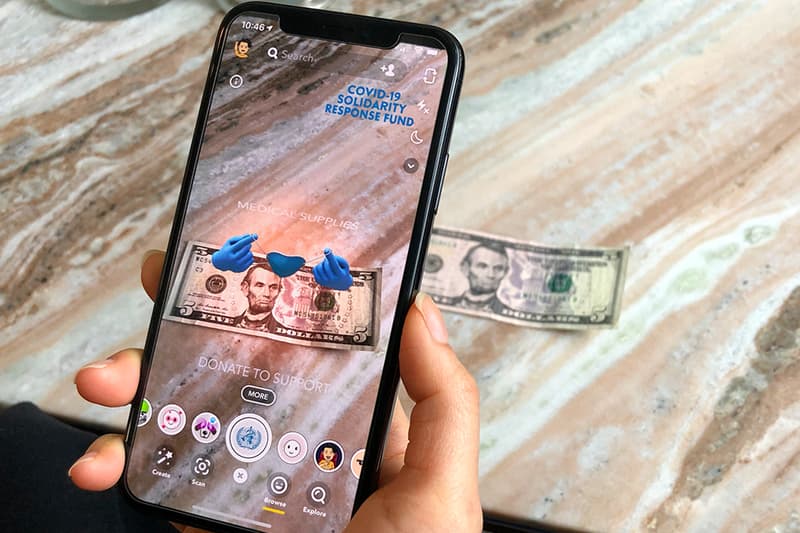 2 of 3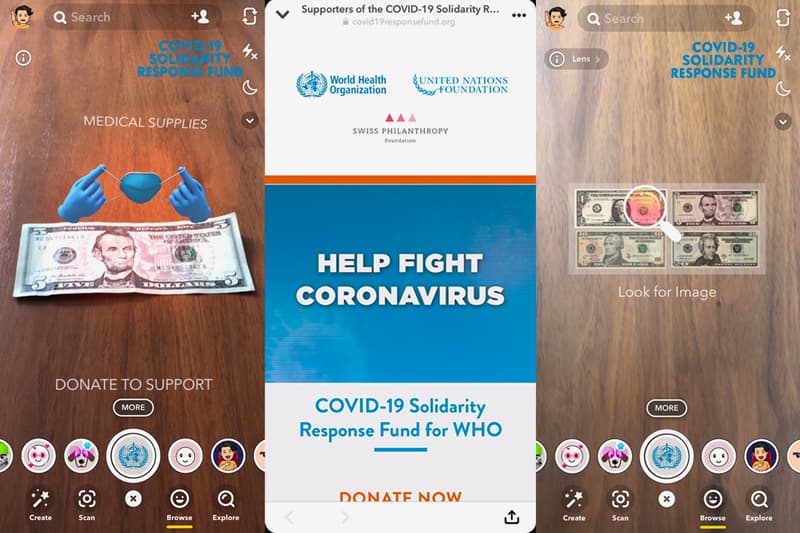 3 of 3
Regularly releasing new augmented reality filters to keep its audience engaged, Snapchat has now launched a new set designed to encourage its users to donate money to help battle the ongoing coronavirus pandemic. The new set of filters allows you to scan 23 international currency notes across 33 countries, with various graphics then popping up showing how your donation of that sum could contribute to medical supplies, patient care, or research. From there, the app will give you to option of donating directly to the United Nations Foundation's COVID-19 Solidarity Response Fund which supports the World Health Organization. Snapchat says that within just a few days of its release, the feature has already reached more than 130 million users.
On top of the new AR filters, Snapchat is also working closely with various media publications that help spread accurate and factual news updates on the global coronavirus situation through its Discovery platform. 68 million users have already viewed such content through the app, and in hopes of driving more donations, Snapchat has now implemented a swipe-up feature for those publishers that enable more convenient donations.
To check out the new features or make a donation, head on to your Snapchat app now.
Elsewhere in tech, Apple is now producing one million face shields per week for medical staff.