Kehlani Announces Upcoming Studio Album 'It Was Good Until It Wasn't'
The follow-up to her 2017 debut album 'SweetSexySavage.'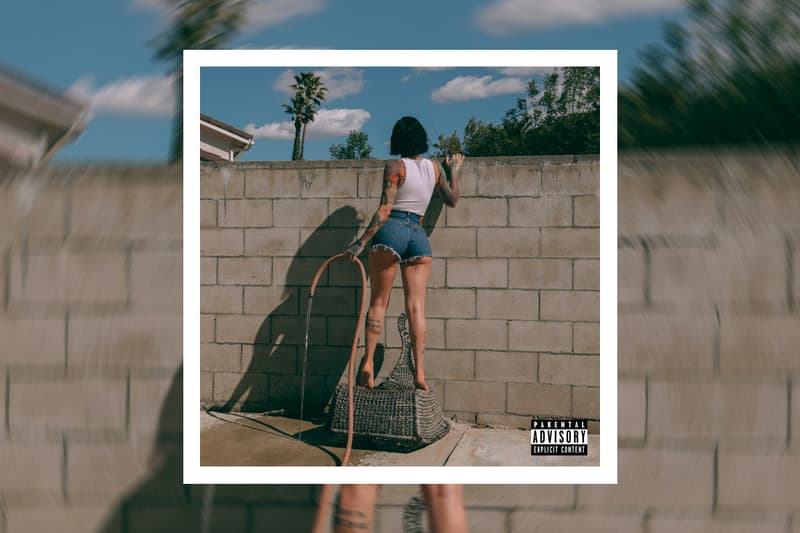 Kehlani has announced her newest studio album entitled It Was Good Until It Wasn't, out May 8 via Atlantic.
Sharing the news on her 25th birthday, Kehlani also unveiled the album artwork which shows her looking over a stone wall while holding a water hose. The Oakland-born songstress revealed on Twitter that the cover art was shot in her own backyard, while a press release describes it as "the never-ending duality of 'good' and 'bad.'"
"It's a tale of perspective," Kehlani continues. "The sun is shining, the sky is blue, but clearly something has gotten my attention. Paired with the back cover, we come into the question of is the grass really greener on the other side? Good things are good… until they aren't. Then, were they ever really good?"
The upcoming album acts as a followup to her 2017 debut studio album, SweetSexySavage. In the last three years, Kehlani shared her While We Wait mixtape in 2019 and recent singles "Everybody Business," "Toxic" and "Valentine's Day (Shameful)." 
Elsewhere in music, DaBaby overthrew The Weeknd to take the No. 1 spot on the Billboard 200.
It Was Good Until It Wasn't

album out 5/8. pic.twitter.com/9sP7ZtHls4

— Kehlani (@Kehlani) April 24, 2020
we shot my album cover in my backyard

— Kehlani (@Kehlani) April 25, 2020