Iddris Sandu Debuts as codeswtch With Hustle Song "7am"
The Nipsey Hussle and Kanye West collaborator sets his sights on the rap game.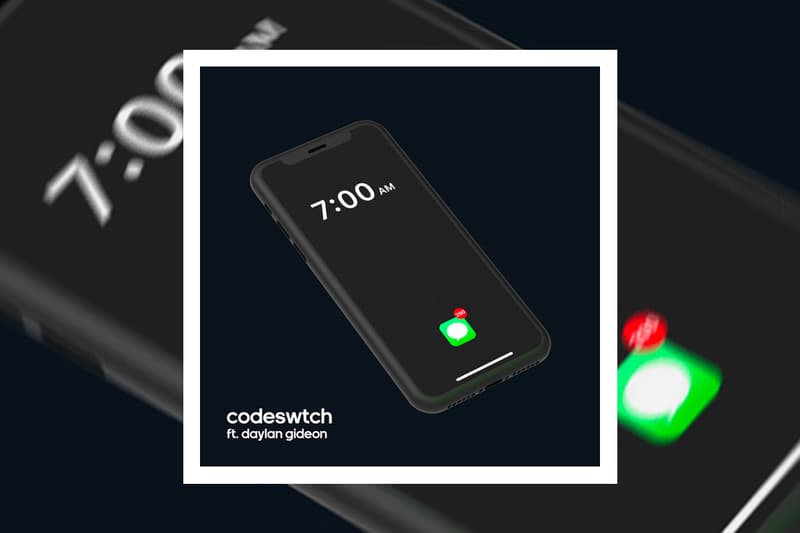 Los Angeles-via-Accra architectural technologist Iddris Sandu probably isn't someone you'd expect to pick up the mic. For years the tech-savvy Ghanaian has helped in pushing the retail experience forward, collaborating with the late Nipsey Hussle on the world's first smart retail store experience for the Crenshaw-native's The Marathon Store. He's since become a vocal advocate for diversity in tech, taking on the role of design and tech consultant for Kanye West's YEEZY.  Outside of giving TEDx Talks and interning at the likes of Lockheed Martin, Boeing, Uber, and Instagram, the 22-year-old computer genius is now setting his sights on the rap game, debuting with a hustle anthem titled "7am" featuring Daylan Gideon.
Performing under the codeswtch pseudonym, Sandu exemplifies his computer-savvy leanings. Over a trap beat, he raps "You will not believe, who I know, when I pull out my Rolodex," with other bars like "I write the code, see why they call me the handyman" exemplifying his nerdy-yet-sincere candor through motivational lyricism about finding your own path.
Stream "7am" below.
For more music releases, Ric Wilson and Terrace Martin have announced a collaborative EP.