adidas Sales Fell 19% and Missed Profit Expectations by 93% in Q1 2020
Due to the coronavirus crisis.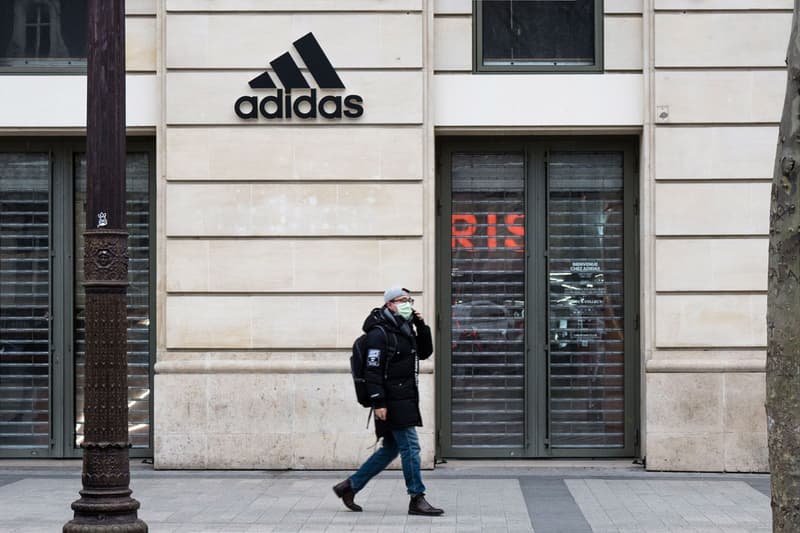 adidas has reported that it missed its profit expectations by 93 percent and had a 19 percent fall in sales in Q1 2020, coming as a direct impact of the coronavirus crisis.
The German sportswear giant was expected to hit €263 million EUR (approx. $285.3 million USD), but fell drastically short of the analyst's predictions with its first-quarter total of just €65 million EUR (approx. $70 million USD). Furthermore, its decrease of 19 percent in sales — equating to approximately $5.15 billion USD — falls short of the forecasted expectations of approximately $5.26 billion USD.
adidas has warned that it could also see a fall of 40 percent in its sales in the second quarter, and announced that shares were down 1.2 percent in the early stages of Q1, but have since fallen by more than a third during the coronavirus pandemic. More than 70 percent of its stores are closed worldwide, while its e-commerce sales have risen by 35 percent, somewhat softening the considerable losses.
The news follows on from adidas' recently approved German government loan of approximately $3.3 billion USD, which is set in place to help the three striped-imprint through this complicated time.
In case you missed it, here are the most transparent fashion brands of 2020.