SwaVay Delivers Hard-Nosed Bars on Pyrex Whippa-Produced Single "Okay"
Their collaborative mixtape drops next week.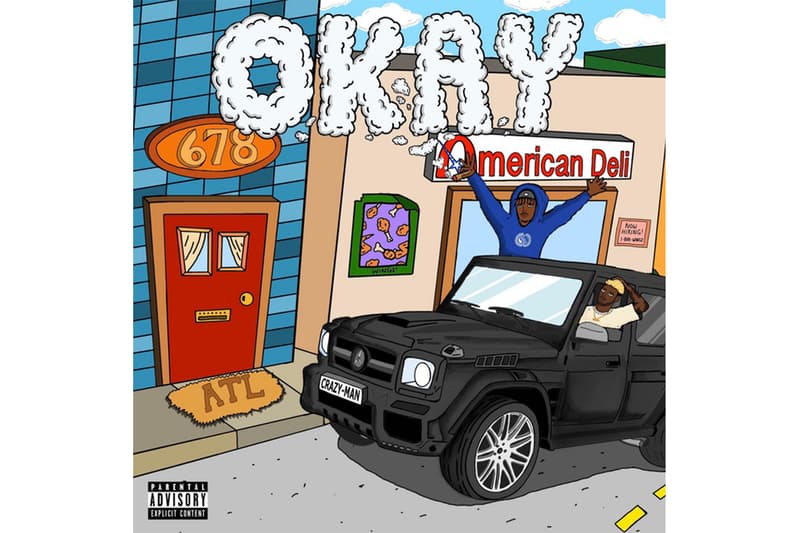 Rising Atlanta rapper-meets-producer SwaVay has been tearing up his locale's archetypal sound over the past couple of years, offering up a unique take on melodic rap that drastically opposes the normative "Migos flow" often displayed within his hometown. After vibing with his DOLO family in his recent visual for "Darkskin Chris Brown," the sole Boominati Worldwide signee has now offered a taste of his upcoming mixtape with multi-platinum producer Pyrex Whippa, releasing a new single titled "Okay."
On the flute-filled track, SwaVay drops off hard-nosed bars about his place in the industry and his connection to Atlanta's tumultuous streets: "I don't care who's on the XXL Freshman List/N***a, I'm goin' the hardest/I'm a real Atlanta n***a/You know you can catch me at the muhf***in' 'partments/I stash the money right under the carpet/Hoodrat n***a, wife beater my garment."
You can stream "Okay" above. SwaVay and Pyrex Whippa's collaborative Okay mixtape drops next week.
For more new music, Father just dropped off a new track titled "Lynch Mob."