Neiman Marcus Reportedly Eyeing Bankruptcy Filing
The 112-year-old retailer has a $4.3 billion USD debt load.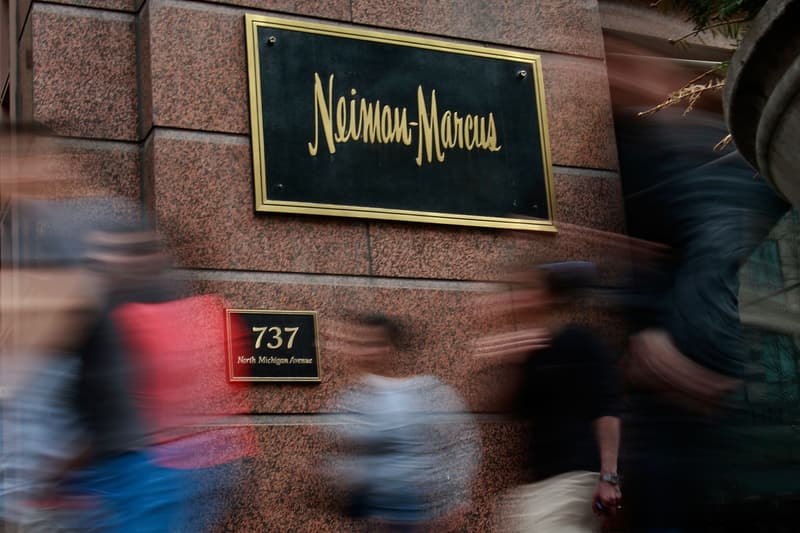 Neiman Marcus is reportedly on the brink of filing for bankruptcy. In a new report from Bloomberg, the luxury retailer is currently speaking with lenders about how to get rid of its massive $4.3 billion debt load. A Chapter 11 bankruptcy filing would keep the famed retailer in business to work on a recovery plan, giving the company leeway in terms of lowering the amount borrowed as well as to shut down lackluster sectors to streamline and minimize costs.
The rapid spread of the novel coronavirus (COVID-19) has equally made it more difficult for retailers as mass store closures and self-isolation policies force shoppers to stay home. These challenges, however, existed before the spread, but many shoppers have opted to shop online rather than in-person due to the pandemic. To help in transitioning its business online, Neiman Marcus is currently working on a selling and styling tool to aid in remote purchasing.
Bloomberg also noted that last year Neiman Marcus restructured a deal with its creditors, but the massive debt load continues to take its toll on the 112-year-old retail chain. At the end of the holiday season in late February, the retailer reportedly had $524 million USD of outstanding borrowings drawn on a $900 million USD revolving credit facility to ensure that it had enough cash to continue operating.
Speaking to Retail Dive, the company noted that "Most businesses today are facing some degree of disruption from the unprecedented global economic environment resulting from the COVID-19 pandemic." The statement continued, "We are evaluating all courses of action to preserve our financial strength so that we may continue serving our customers and associates, and being a great partner to luxury brands globally. Our priority has been and will always be to ensure stability for our associates and brand partners."
For more related news, LVMH will not be buying Tiffany & Co. shares on the open stock market.