George R.R. Martin Originally Pitched 'Game of Thrones' Cameos in 'Westworld'
As seen in Episode 2 of Season 3.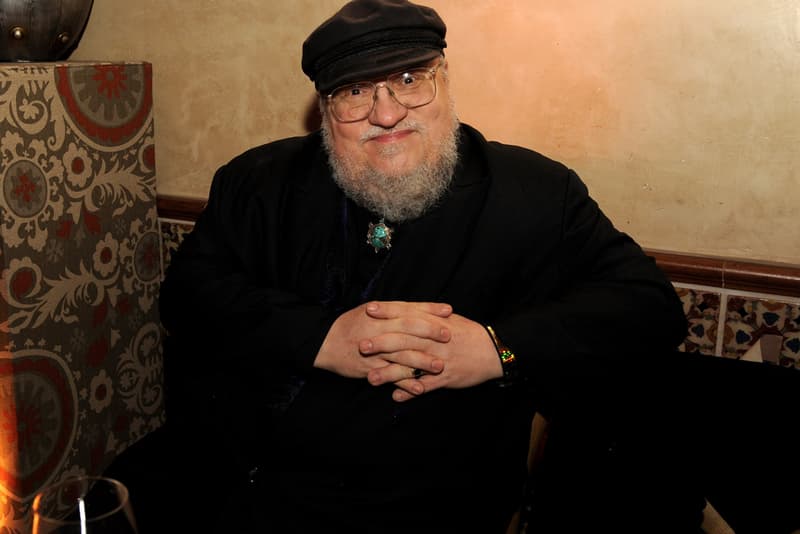 Episode 2 of Westworld Season 3 saw a group of familiar Game of Thrones faces plotting an evil scheme in the theme park, and according to Westworld showrunners Lisa Joy and Jonathan Nolan, the idea was first pitched to them by the creator himself, George R.R. Martin.
The latest episode showed two technicians planning to kidnap a dragon from Medieval World and flee to Costa Rica. The wicked duo was portrayed by Game of Thrones showrunners David Benioff and D.B. Weiss, and the dragon was none other than Daenerys Targaryen's child, Drogon.
Speaking to Variety about the mini-crossover, Joy and Nolan revealed that Martin had pitched the idea in 2016 during Season 1. "We're also friendly with George R.R. Martin, and George had consistently since the first season said, 'We've got to do a tie-in with Game of Thrones,'" Nolan shared. "People forget that George was originally a TV writer and he came up in the TV world in which you'd occasionally have these crossover shows, which the fans would f*cking freak out over. So George had always been pitching the crossover show."
In addition to Martin's input, the pair shared that they worked with the same CGI vendor to render Drogon for Game of Thrones. "We were working with their vendor, Pixamundo, who built the dragons for them. So it's the real dragon," Nolan confirmed.
Elsewhere in entertainment, Netflix has announced the release date of Baki Season 2.