Count Bass D Shows Off His Consistency in 10th Studio Album 'CBD'
The veteran producer/MC is offering a short but sweet full-length project.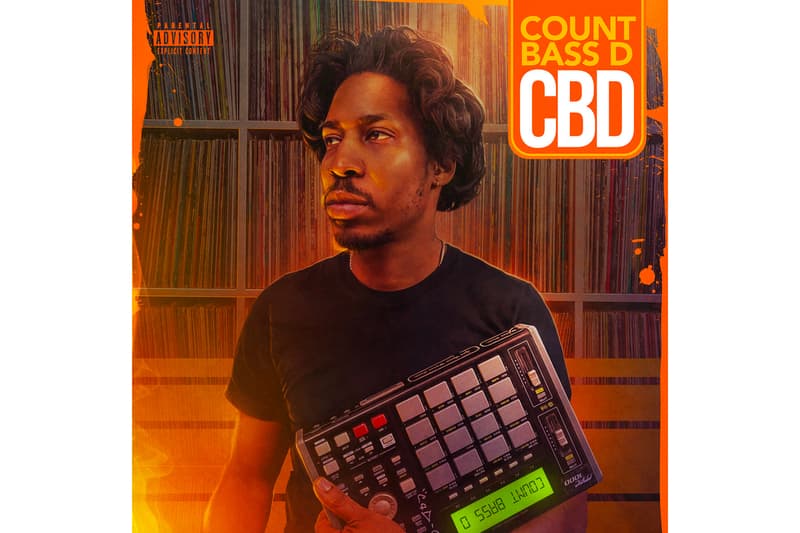 Count Bass D has dropped off his 10th solo studio album, CBD. Clocking in at 20 minutes, the 11-track project hears the MF Doom collaborator's mastery of his distinct production style, utilizing brief MPC samples, movie excerpts and his laid-black flow. The new LP marks his first vocal release since 2016's Instantly New, and follows his January 2020 instrumental projects Edibles 2.
Taking to Twitter to celebrate the album release, the OG writes, "Thank you for giving 'CBD' a listen. We're living in a worst case scenario and time is more precious than ever. Your faith is being tested. Choose your faith wisely." He also reveals that the project is completely self-produced with no features, along with the note that he'll be dropping music again in a few weeks.
Stream Count Bass D's CBD on Spotify and Apple Music.
In other music news, Donald Glover surprised fans with a livestream of a new album.
Thank you for giving 'CBD' a listen. We're living in a worst case scenario and time is more precious than ever. Your faith is being tested. Choose your faith wisely.

— Count Bass D (@CountBassD) March 13, 2020
And Rest assured, I'm dropping again in weeks. I'm a musician, NOT a hustler. #CBD #fuckcocaine

— Count Bass D (@CountBassD) March 13, 2020
No outside production. No features.

— Count Bass D (@CountBassD) March 13, 2020