Andrew Erdos Teases Volcano-Like, Glass Sculpture for Upcoming Exhibit
To be held at The Chimney NYC.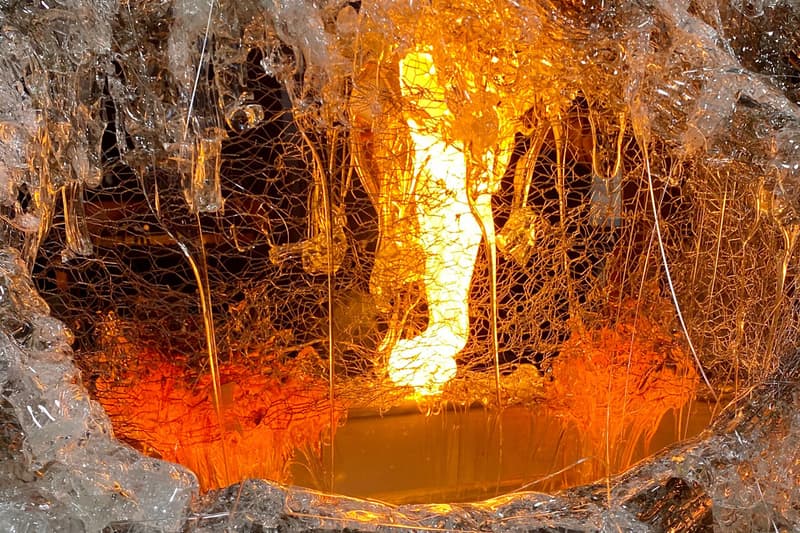 1 of 6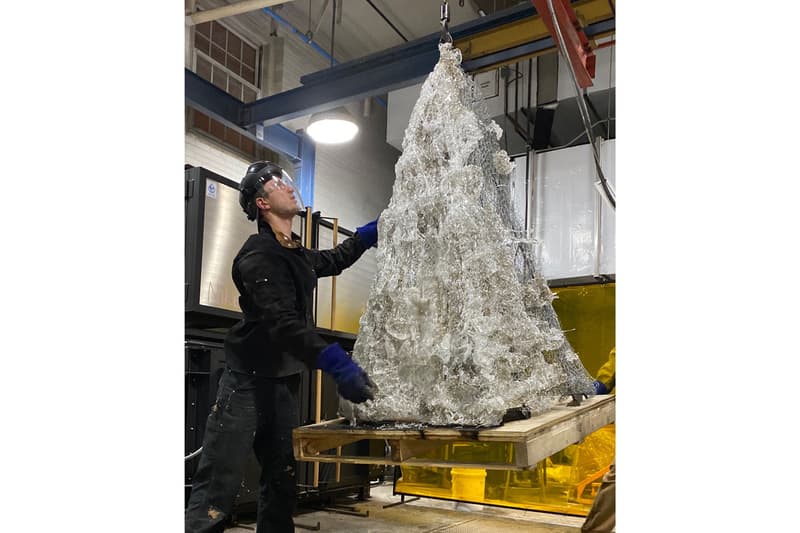 2 of 6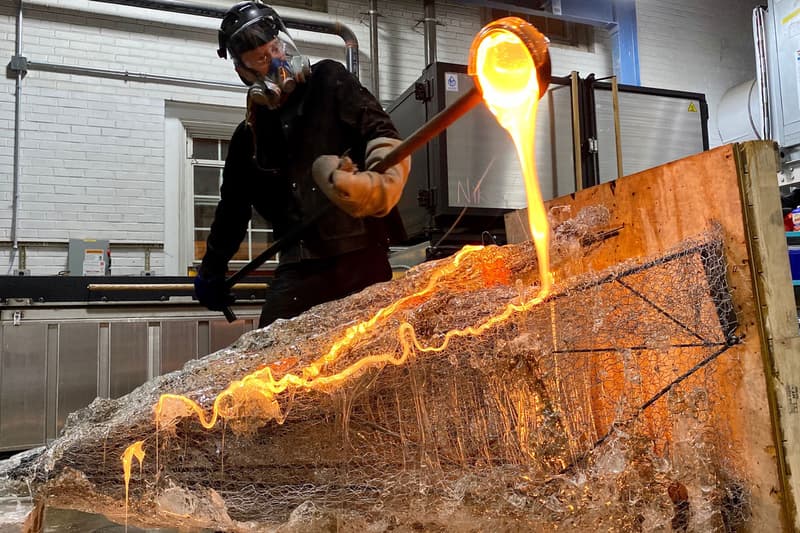 3 of 6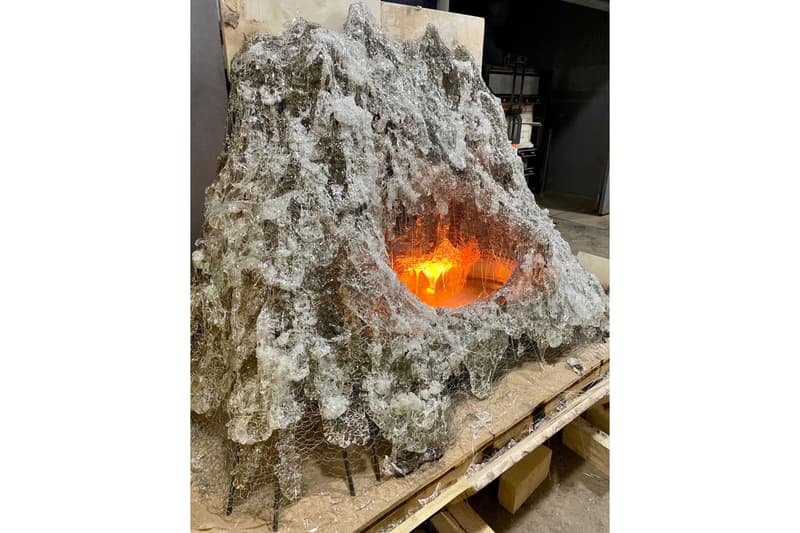 4 of 6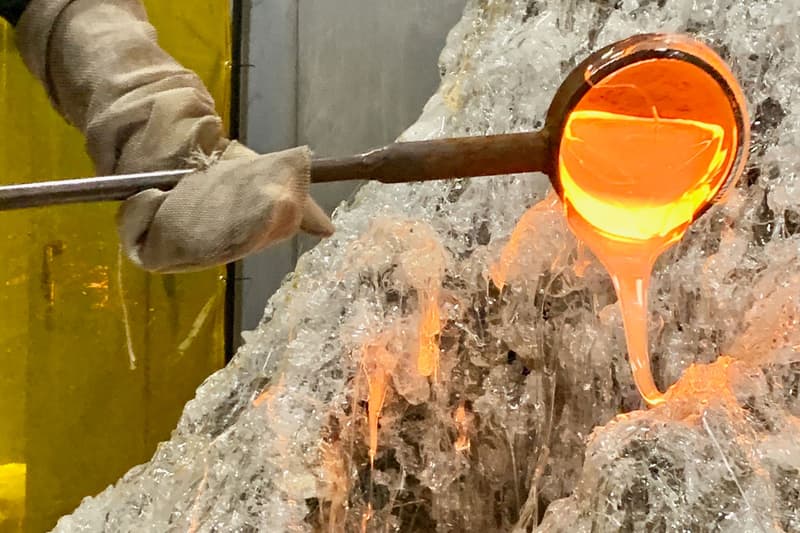 5 of 6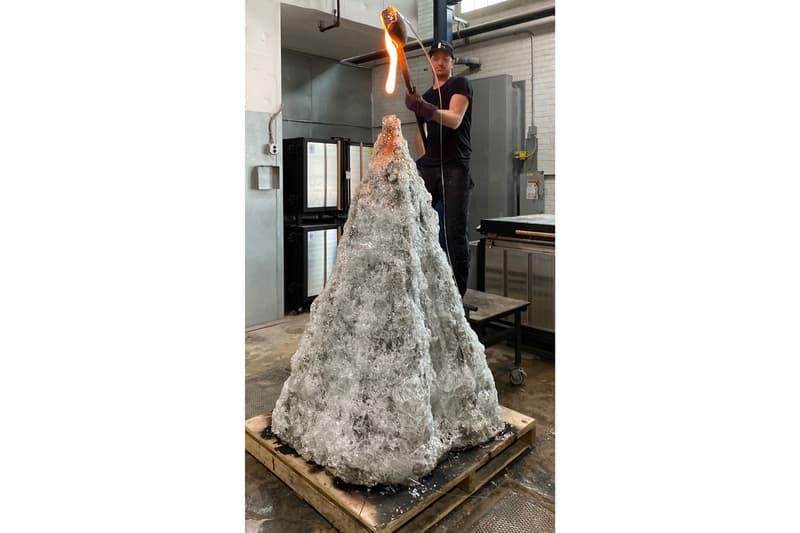 6 of 6
Brooklyn-based artist and sculptor Andrew Erdos will soon present new multi-disciplinary works at The Chimney NYC. For the exhibition entitled "Not for the peak, but for the mountain," Erdos is creating a monumental glass sculpture that will stand over 12 feet high. The work resembles a translucent mountain that is heavily layered with stalagmites and stalactites. Disruptions in the material of the piece are profound, resembling crevasses and craters with the entire sculpture evoking the "stillness after an earthquake or volcanic eruption" has occurred.
"As crystallized energy, the sculpture challenges the human construct of time and invites one to enter in materiality's own life cycles. The water-filled cauldrons bring a sense of balance and resilience to the piece as it establishes a perceptible tension with an invisible component: fire," as per the gallery's statement.
Aside from glass-blowing and sculpture, Erdos also experiments with photography and mixed-media installations. Throughout his practice, the artist explores natural phenomena, science, religion and the relationship between humans and our environments. Get a closer look at the sculpture above and visit The Chimney NYC's website for more details.
"Not for the peak, but for the mountain" is slated to launch on April 10 (for now) at the address below.
Elsewhere in art, the Hirshhorn Museum is postponing Yayoi Kusama's immersive "One with Eternity" exhibition due to the coronavirus.
The Chimney NYC
200 Morgan Ave
Brooklyn, NY 11237