adidas Teases New "GMR" Tech With Jacquard by Google & EA Sports FIFA
"The more you play in real life, the better your FIFA Mobile Ultimate Team becomes."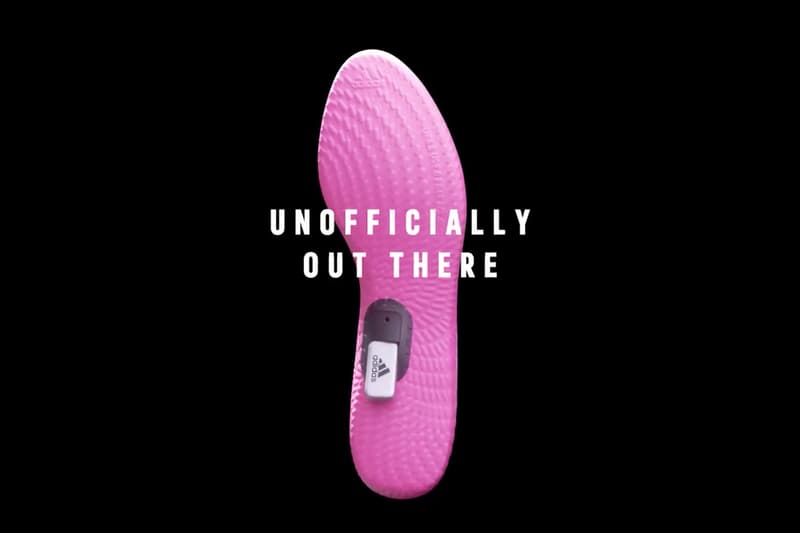 adidas Japan has just released a mysterious video teasing its upcoming GMR tech with EA Sports FIFA & Jacquard by Google. With the advancements of smartphones in the last decade, performance-tracking wearable tech like Nike's iPod-synched Nike+iPod tracker and adidas' miCoach hardware died off as they were inevitably replaced with gyro-quipped phones/smartwatches and downloadable apps.
This new GMR tech looks to once again put wearable tech in the hands of active individuals, but this time adds one more demographic to the mix — gamers. Joined by EA Sports FIFA Mobile, a Google Jacquard chip is inserted into the insole of an adidas football boot (much like the aforementioned performance-tracking hardware) and worn to record things such as speed and kicking power. The Jacquard tag will track your performance in real life and then reflect the training onto your FIFA Mobile Ultimate team.
Another big reveal at the end of the teaser comes when a masked footballer takes off his mask to reveal his identity: Paulo Dybala; included in the purchase of the GMR insoles is a Paulo Dybala FIFA Mobile card.
Head over to Footy Headlines for a look at the packaging, and expect adidas GMR to drop March 10.
In other tech news, Bang & Olufsen debuts powerful new Beosound Balance speaker.
蹴る。遊ぶ。つながる。
革新的な取り組みがもうすぐ始まる。発表は3月10日。
PLAY CONNECTED.https://t.co/52wKqpZtZf#adidasGMR pic.twitter.com/6dMc8ZPw7O

— アディダス フットボール (@adidasFTB_jp) March 6, 2020
Google and Adidas prep smart insoles that tie into 'FIFA Mobile' https://t.co/OJSbfHQ34T pic.twitter.com/9crCq7cqGO

— Engadget (@engadget) March 7, 2020