'Minecraft,' 'Guitar Hero,' 'GoldenEye 007' & More Among 2020 World Video Game Hall of Fame Finalists
Enlisting some of the world's most influential video game titles.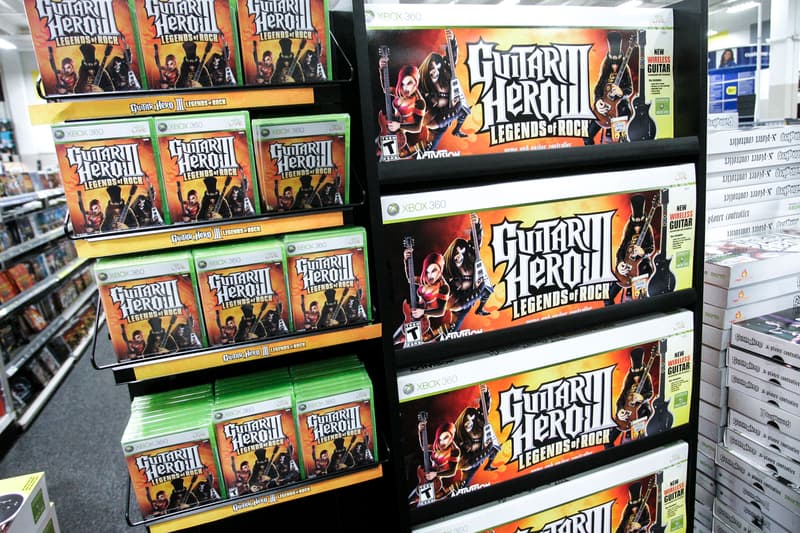 The Strong has officially unveiled the full list of finalists for the 2020 World Video Game Hall of Fame, enlisting both classic and contemporary titles for consideration. This year's nominees include veteran titles Bejeweled, Centipede, Frogger, GoldenEye 007, Guitar Hero, King's Quest, NBA Jam, Nokia Snake, Where in the World is Carmen Sandiego? and Super Smash Bros. Melee, along with more recent releases like Uncharted 2: Among Thieves and Minecraft.
"These 12 World Video Game Hall of Fame finalists all significantly influenced the development of video games or popular culture," Jon-Paul C. Dyson, director of The Strong's International Center for the History of Electronic Games, said in the announcement. "Together, these games help tell the story of the gaming industry and its influence on society. Nokia Snake proved that mobile devices could be gaming platforms, and Bejeweled took that idea to new heights. Centipede was a hit in the early arcade, and Frogger jumped out of the arcade to become a pop culture icon. King's Quest changed the adventure genre of games forever, and a game like Uncharted 2 pushed the boundaries of video game storytelling and art."
Created in 2015, the World Video Game Hall of Fame is a project of The Strong Museum of Play and has inducted the likes of DOOM, Mortal Kombat, Microsoft Solitaire, Super Mario Bros. and Tetris. Only four video game titles are inducted every year, and this year's inductees will be based on a total of 30 ballots. 29 of those ballots will be filled by the members of the International Selection Advisory Committee but the other will be from the online gaming community.
Vote for your favorite video game title using the Player's Choice Ballot and stay tuned for the final list of inductees.
Elsewhere in gaming, GameStop has reversed its earlier decision of keeping physical stores open in the US due to the coronavirus.