Statik Selektah & Termanology Share New 1982 Album 'The Quarantine'
Crafted during a self-isolation livestream on March 14.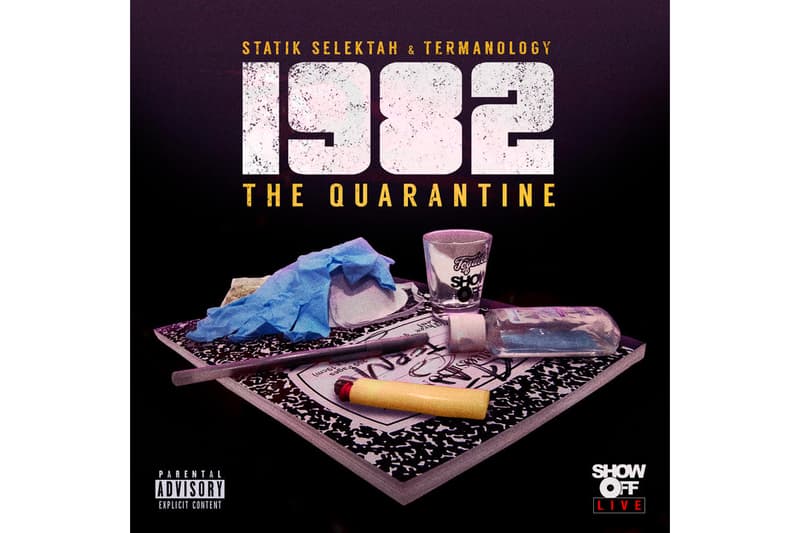 Statik Selektah and Termanology have reunited as 1982 for a new project titled The Quarantine. The album, which was crafted during an 11-hour self-isolation livestream on March 14, is the first collaborative project from the duo since 2018's Still 1982.
The new 10-track effort from the NYC-based producer and rapper features a range of well-placed cameos from fellow underground heavyweights. This includes CJ Fly, KOTA The Friend, UFO Fev, Marlon Craft, Haile Supreme, Nems, Allan Kingdom, and many more. On the project, Statik helms the production, bringing out his characteristic take on the city's boom bap flair with Termanalogy excelling at his lyrical portraits: "I got a scary team, whole clique carry beams/I'm talkin' big cannons like Mary Jean/Got one of the biggest hammers that you ever seen/Them crime scenes, I shut 'em down like Filene's/A lot of speed like Adonis Creed."
You can stream 1982's The Quarantine above. Vinyl LP options are also available for preorder here.
For more new music, stream Childish Gambino's new album, 3.15.20.