Social Club Seltzer Gets Animated With Digital Artist Jonathan Joiner Through Create The Club Program 
Watch the artist capture the brand's hard seltzer cans with stop motion photography.
Social Club Seltzer has launched the Create The Club program to turn the Anheuser-Busch brand into a collaborative platform inspired by creative hustle. For the hard seltzer brand's inaugural campaign, Social Club sought out independent creators of any medium and skill level instead of working with a traditional agency. Members selected for Create The Club were each presented with a unique opportunity to use the brand as the inspiration for their own creations. Amongst the collective of photographers, artists, designers and entrepreneurs is the latest member of Create The Club, Jonathan Joiner, a digital maker known for GIFS and 3D animation.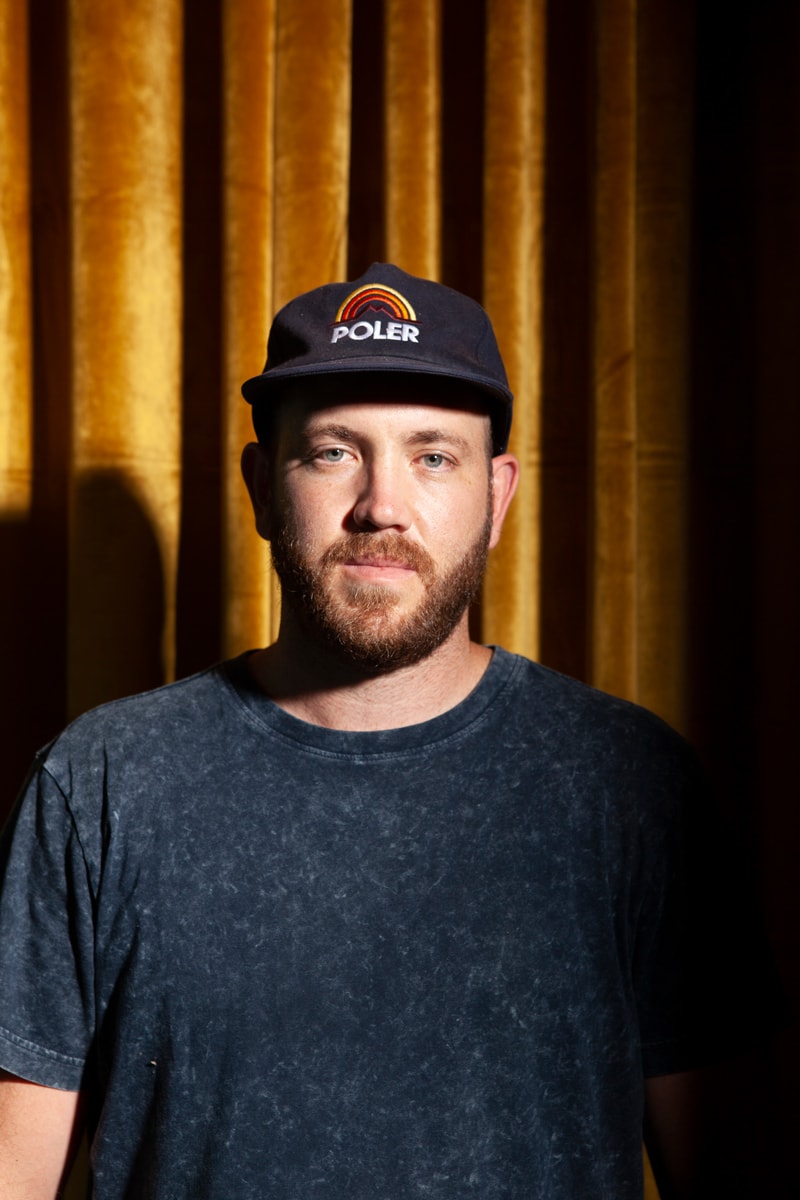 Joiner is best described as a "Swiss Army Knife" creative whose unique vision and skill set guides every step of the process behind making GIFS or 3D animation. His many roles include working as a videographer, motion designer, and 3D photographer, but Joiner takes pride in his ability to create classic animation. When asked about the roots behind his creative process, Joiner says that, "for me, the creative process starts with personal experience and then expands from there." Growing up as the hearing child for his deaf parents shaped how this digital maker approaches life, but Joiner says that this experience also gave him a lot of freedom. "It allowed me to explore and also not be afraid to approach things that were challenging," he says.
Through Create The Club, Joiner's skills are used to animate cans of Social Club Seltzer in the form of GIFs and 3D animation using techniques like stop motion photography, paper crafts and Nishika photography. Believing that the best work takes no shortcuts, all of the effects in Joiner's creations are done by hand. When looking at Social Club Seltzer's inaugural campaign, the majority of 3D motion assets and paper craft motions assets on the brand's accounts are meticulously crafted by Joiner. With his animations, he also aims to inspire a sense of freedom in other creatives so that they too can share their work the way that it was intended it to be experienced.
After hearing Joiner explain how his personal upbringing influences his work, listen to other artists in Create The Club share stories about their creative hustles on HYPEBEAST. Interested creators can learn more about Social Club Seltzer and future opportunities by heading to the brand's website for more information.
Enjoy Responsibly. 21+ Only. © 2020 Anheuser-Busch, Social ClubTM Seltzer, Old Fashioned, IRC Beer (Ale in TX), Citrus Gimlet, IRC Beer (Ale in TX), Sidecar, IRC Beer (Ale in TX) St. Louis, MO 63118.