"It's Fine-Tuning, Rather Than Change": Moncler's Remo Ruffini Lays Out His Vision For Stone Island
The Moncler CEO sheds light on the unexpected deal between the two brands.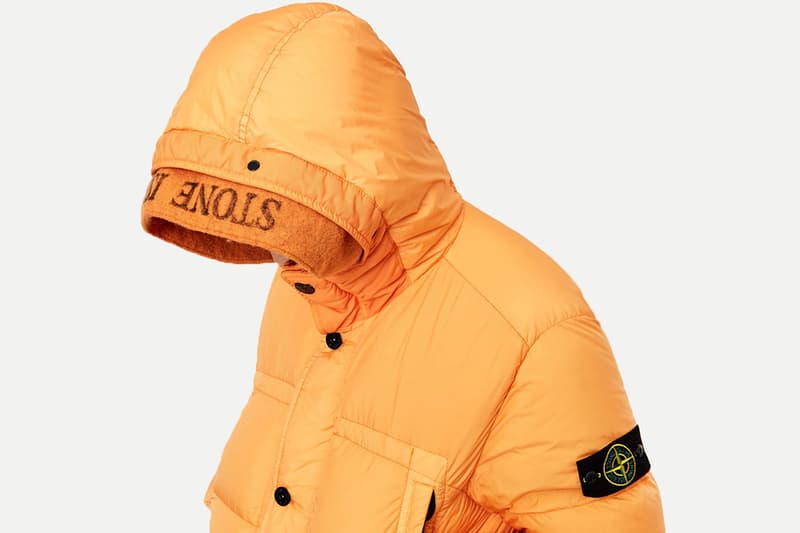 This morning's announcement that Moncler was set to acquire Stone Island was, to say the least, an unexpected development for followers of the two brands. For decades, the pair had widely been perceived as rivals, as arguably the two most dominant — and widely-revered — outerwear brands ever to emerge from Italy.
But for Remo Ruffini, the CEO of Moncler, the two were never direct competitors, despite their apparent proximity in proposition — and their headquarters being located only minutes away from one another. Speaking to HYPEBEAST by Zoom about the deal, Ruffini explained that he has always viewed the two as entirely distinct. "We have two totally different DNAs," he says. "Moncler started from the mountains and came down to the city. Stone Island came from military uniforms. We might sit in a lot of the same stores, but I honestly feel we have two very different approaches."
"I want to share their vision. We are just here to help with anything they need."
The conversations between the two brands began one year ago, after a meeting between Ruffini and Carlo Rivetti, the long-standing creative director and CEO of Stone Island. "Honestly, I think they'd had a lot of proposals from private equity at that point, and had refused them all," says Ruffini. "So I started by saying that no, I didn't just want to buy anything. It had to be a joint venture between two families in the culture." After a year of back-and-forth negotiations, the final agreement was reached only last night: marking, also, the first deal of this kind from Moncler.
"I've never thought to make an acquisition before," says Ruffini. "You know, we've spoken with many companies over the years. But I've never found that feeling, that same culture, that same attitude. As soon as I went there, I felt a good mood, and a real respect for their people." Ruffini, too, recalls being a devoted fan of Stone Island in the 1980s, long before his appointment at Moncler. "It was a part of my culture when I was 20 years old," he says. "It was huge, huge, for that generation."
As a result, Ruffini insists that the acquisition will not lead to any significant overhaul of Stone Island's product proposition. The brand, which was founded by Massimo Osti in 1982, is best known for its closely-guarded fabric technologies, and for its rare garment-dying approach in production (by which products are individually dyed after being made, as opposed to large batches of fabrics being dyed in advance – allowing for an enormous spectrum of colours within the brand's collections). "It's an incredible legacy," says Ruffini. "Moncler's approach is almost the opposite: we are, let's say, a lot more shiny."
The two have also taken a highly divergent path when it comes to brand collaborations. Where Moncler, through its Genius programme and in its stand-alone collabs, has tended to gravitate towards buzzy designers from Craig Green to Virgil Abloh, Stone Island has typically focussed on streetwear-led link-ups with the likes of Supreme, Diemme, and Nike.
Rivetti will remain at Stone Island as creative director: the PR statement released this morning clarified that the brand will retain its "autonomy" as part of the acquisition. Ruffini believes it's a key element to making the deal a success. "I want to share their vision," he says. "We are just here to help with anything they need. I want to build a good relationship with Carlo. And besides, the company is already super successful. The sell-through is very, very high, even at full-price. And they are in all of the best stores in the world."
One area of growth, Ruffini believes, is in Asia, where Stone Island remains fairly under-penetrated, with only a few stores in China and some new expansion into Japan – unlike Moncler, for which Asia represents 40% of its total revenues. "We can help them there", he says. "China, Hong Kong, Korea, Japan…we can help them a lot."
As for the next steps for the two brands, that remains to be defined. "It's two families with the same mood, and the same vision," he says. As for whether this could lead to any collaborative collections between the two labels – or even for Stone Island to become part of Moncler Genius? "Honestly, I never thought about this," says Ruffini. "Certainly not in the short term. But, you know, never say never."