A Cannabis Brand Has Just Released a Pack Named After Nate Robinson
Named the "Night Night Nate" pack.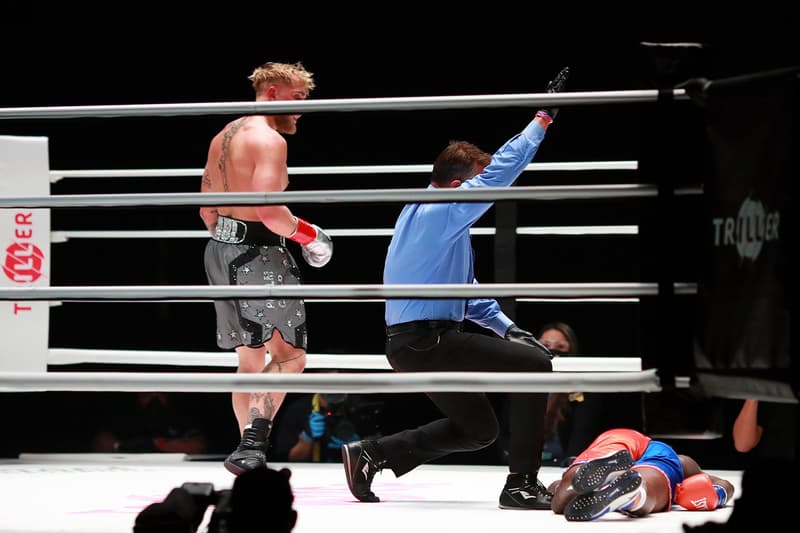 While many have expressed concerns over Nate Robinson's brutal knockout from Jake Paul during last Saturday's Mike Tyson and Roy Jones Jr. event, that hasn't stopped the Internet from doing what it does best — creating memes.
The unfortunate result for the retired NBA player (and three-time dunk champ) has even led to the creation of a Marijuana pack called the "Night Night Nate" pack which depicts the infamous scene of an unconscious Robinson on the front of the packagaing. Many will agree that the capitalization of such a traumatic viral event is in poor taste, but it also does beg the question if Robinson was compensated adequately for this scary ordeal. The answer is actually quite interesting.
On paper, Robinson's disclosed purse was only a meager $600 USD ($100 USD per round). While that number may make your stomach turn, there's good news. He was also awarded roughly an additional $500,000 USD for pay-per-view bonus money. There's still no news on if he will be getting any royalties for the cannabis packs, but what your thoughts? Was the $500,600 USD worth the KO and lifetime reminder?
#TheNate is available now pic.twitter.com/jnVcEwO3zr

— #SpinKing (@azianwitswag) November 30, 2020
Disclosed purses for #TysonJones (again this is only the disclosed purses):

Tyson: $1M
Jones Jr: $1M

Paul: $600
Robinson: $600

Badou Jack: $180K
McKernan: $20K

Ortiz: $16K
Segawa: $8K

Gonzalez: $15K
Vazquez: $6K

Cusmano: $15K
Corbin: $9.5K#boxing

— Jed I. Goodman (@jedigoodman) November 29, 2020
DISCLAIMER: We discourage illegal cannabis consumption. Please be mindful of your local rules and laws on the use of marijuana.
In other news, could this be the new record-breaking Base Edition Charizard?