Concerns Raised After Jake Paul Defeats Nate Robinson
The YouTube star floored the former basketball player twice before a decisive knockout blow.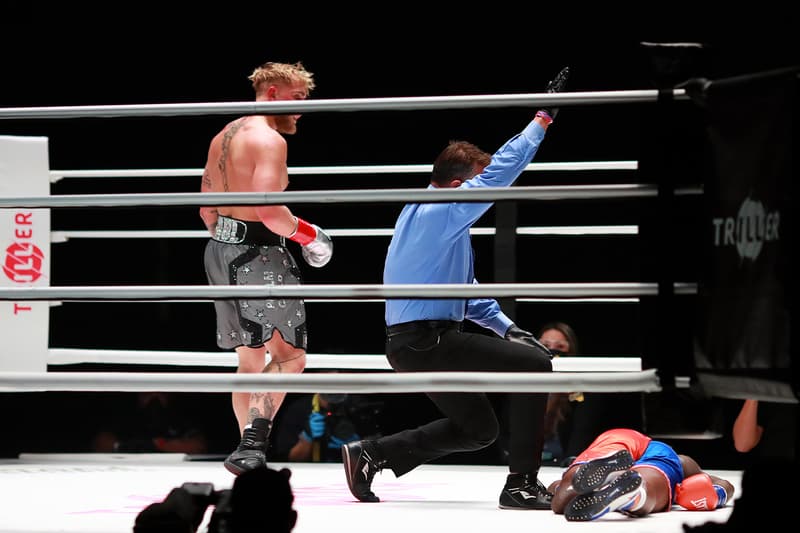 Shortly before last night's draw between Mike Tyson and Roy Jones Jr., YouTube star Jake Paul defeated former NBA basketball player Nate Robinson after a brutal second round stoppage.
Robinson — who was floored twice before the decisive blow in the second — needed medical assistance in the ring following the bout after he was motionless on the canvas after crashing down face first in the fight.
Despite the win, seven-time world champion Amanda Serrano voiced her concerns around "celebrity boxing" and warned that someone could get "really hurt".
"Boxing is a serious game. Nothing to be doing for YouTube likes," the Puerto Rican said. "Most amateurs turning pro fight four rounds, these guys are debuting in a six-rounder. Someone's going to get really hurt one day. Not cool at all."
Paul, who made his debut earlier this year, has followed in the footsteps of brother Logan who took on KSI in 2019. Such fights have caused questions to be raised, while exhibition events like Tyson's bout against Jones have also raised eyebrows.
Tyson's former trainer Teddy Atlas took to Twitter and said: "I don't care about athletes or not, stop allowing guys who don't know how to fight into a ring. Paul has actually trained to fight. Awful. Why have a California commission if they allow this."
Following his victory, Paul called out UFC star Conor McGregor, vowing he would knock the Irishman out.
In other news, the Undertaker has officially retired from WWE.