Social Club Seltzer Inspires Edward Wycliff's Fashion Designs Through Create The Club Program
Independent creators come together for the brand's inaugural campaign.
---
Through its Create The Club program, Social Club Seltzer collaborates with independent creators and entrepreneurs to celebrate the hustle behind their achievements. Create The Club was formed to give those who hustle a chance for their hard work to pay off and for their talents to be seen in the Anheuser-Busch brand's inaugural campaign. The members of Create The Club are selected regardless of medium or level of experience, then each individual is presented with a unique opportunity to interpret the brand through their own craft. Given the impact of COVID-19, Social Club Seltzer was able to respond by working with up-and-coming fashion designer Edward Wycliff to create masks and other wearables inspired by the brand.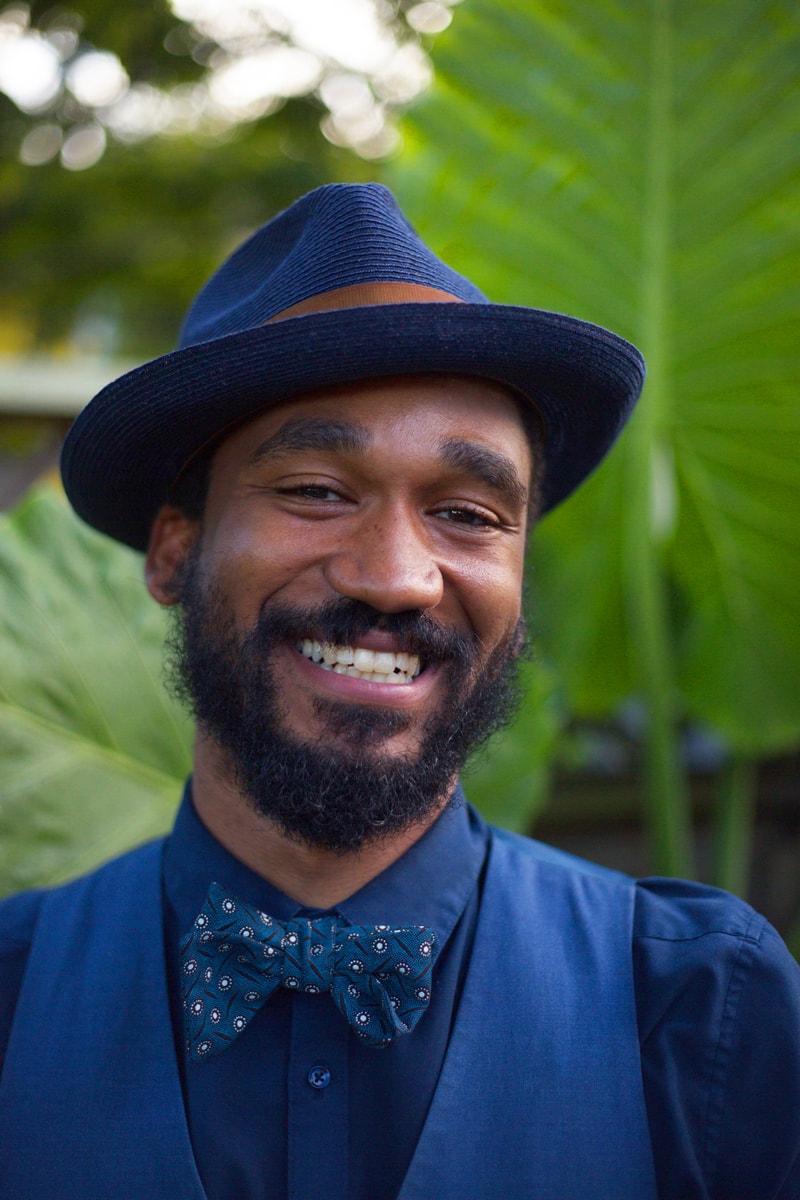 Hailing from New Orleans, Wycliff is a fashion designer and social entrepreneur who describes his style as "the Big Easy Hustle meets the style of the Motherland." Wycliff not only creates bowties, pocket squares, and masks using traditional materials from Lesotho, but also trains communities in southern Africa to sew his incredible designs. After being introduced to Lesotho by volunteering with the Peace Corps, Wycliff wanted to create more economic opportunities in a community affected by high poverty rates. When asked about what inspired his business idea, Wycliff says, "I saw it as a means to create some opportunity for some people in a community that I had fallen in love with. I've always seen, especially as a Black man, that a suit and tie can be a piece of armor for us out in the world."
Wycliff's dapper accessories are perfect for those who want to dress for success, like the other creative hustlers that Social Club Seltzer was designed for. For Create The Club, Wycliff was commissioned to create pocket squares and masks inspired by the ethos of the beverage. The traditional fabrics used to make Wycliff's masks contain patterns that tell stories about where they're made. Similarly, Create The Club is a platform that allows independent creators to share stories about their hustle and draw more attention to their endeavors.
Listen to how Wycliff works with one foot planted firmly in New Orleans and the other in Lesotho in the video and check out other stories from artists in Create The Club on HYPEBEAST. If you or any creatives you know are interested in the Create The Club program, head over to the brand's website for more information.
Enjoy Responsibly. 21+ Only. © 2020 Anheuser-Busch, Social ClubTM Seltzer, Old Fashioned, IRC Beer (Ale in TX), Citrus Gimlet, IRC Beer (Ale in TX), Sidecar, IRC Beer (Ale in TX) St. Louis, MO 63118.