Mariah Carey's "All I Want for Christmas Is You" Explodes Spotify's Single-Day Streaming Record
The 26-year-old song already took the top Billboard spot earlier this month.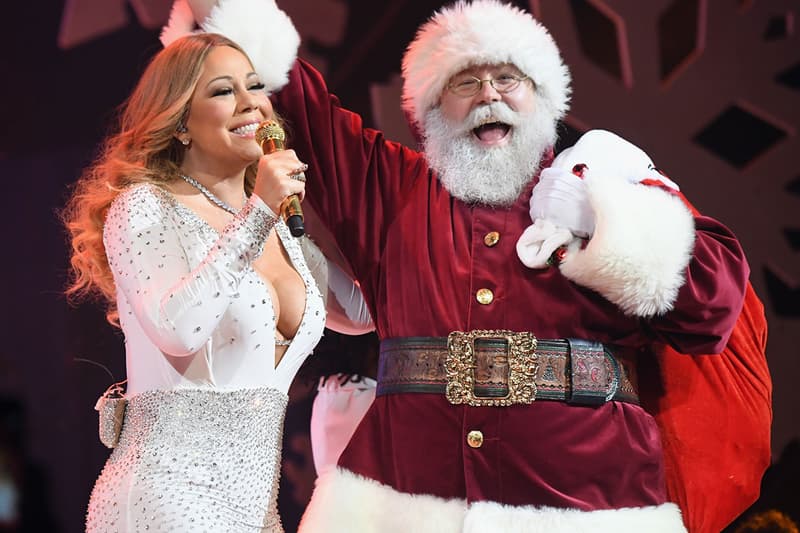 Few songs embody the spirit of the season better than Mariah Carey's 1994 smash hit, "All I Want for Christmas Is You." Every year, the song takes over the Billboard lists as countless fans across the globe blast it loud and proud by year's end — amidst 2020's highs and lows, the familiar sound of jingle bells and Carey's delicate trill proved more irresistible than ever, as her signature Christmas track blew past Spotify's single-day streaming record, TMZ reported.
Receiving over 17,223,000 million streams on December 24 alone, the song always surges towards Christmastime and already held several previous single-day streaming records: "All I Want for Christmas Is You" held the top spot going into 2019, though it was usurped by Ariana Grande's "7 Rings" in January of that year, which garnered over 15 million streams in one day. Earlier this month, it even scooped the #1 spot on Billboard's Hot 100 list.
Other songs from Carey's '94 seasonal album, Merry Christmas, have enjoyed continuing relevance, but nothing can touch "All I Want for Christmas Is You," one of the three original songs released on that album. In fact, despite the album's yearly renaissance, "All I Want for Christmas" remains America's best-selling Christmas song.
As Carey expressed on Twitter, it was a very merry holiday indeed. As her timeless track again took over streaming services, several musicians launched their own seasonal efforts, including Kanye West's Sunday Service Choir and Playboi Carti.
WOW ??? I know people think I'm making "coin" (lil' secret: artists make very little from streams) but the real reason I'm sitting here in astonishment & gratitude is seeing the joy this little song I wrote brings to people. THANK YOU & MERRY CHRISTMAS!!! ❤️?❤️?❤️‼️❄️❄️❄️‼️ https://t.co/jlhrtiN0h1

— Mariah Carey (@MariahCarey) December 25, 2020