LIZWORKS Enlists Acclaimed Artist Rashid Johnson for Jewelry Collection
Gold and titanium pieces etched with the artist's 'ANXIOUS MEN' series.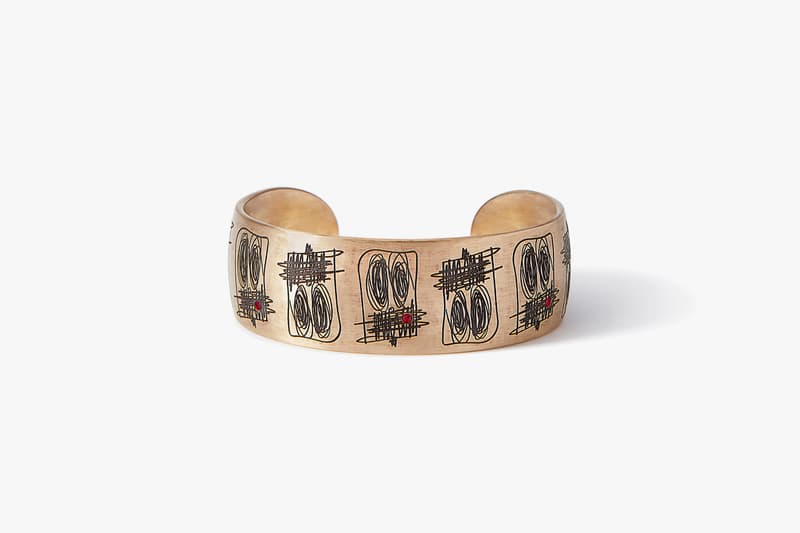 1 of 8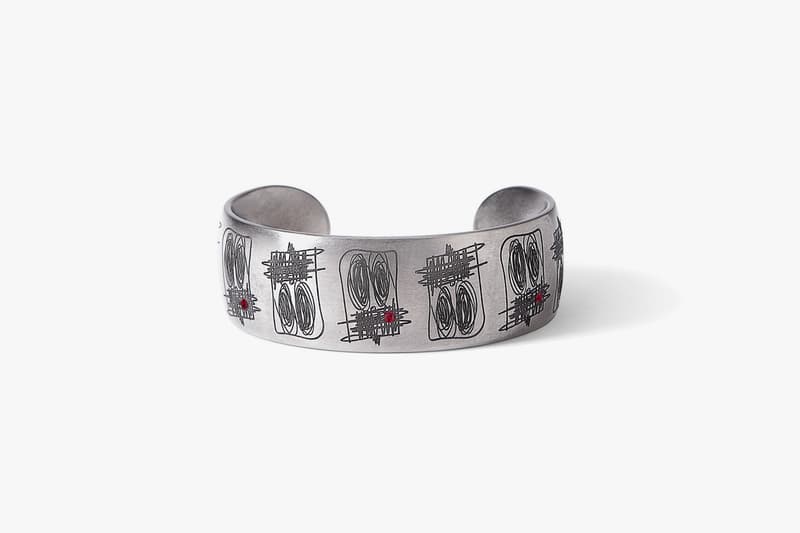 2 of 8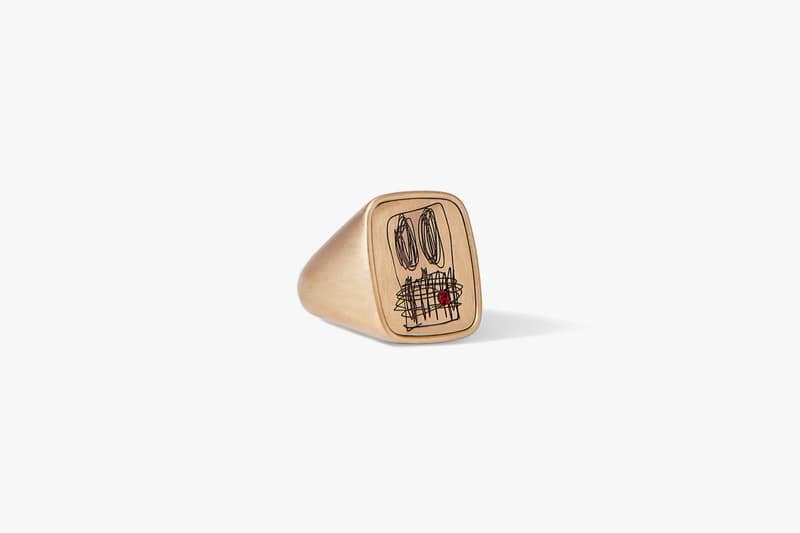 3 of 8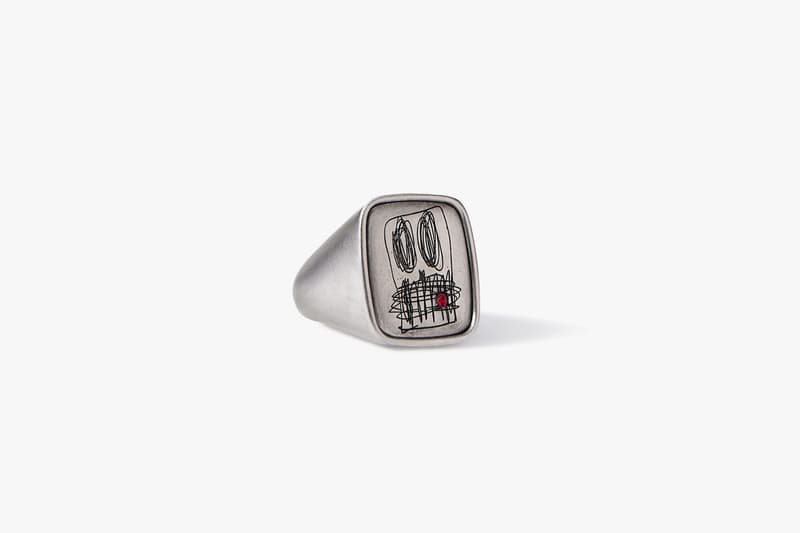 4 of 8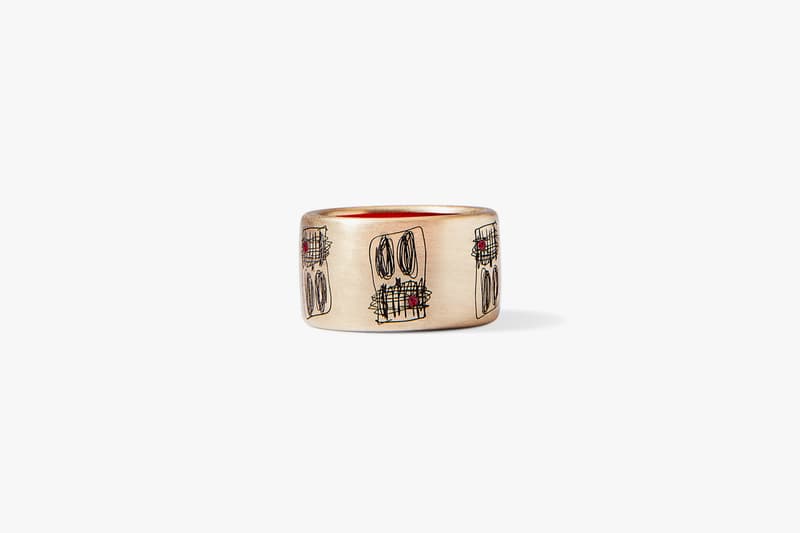 5 of 8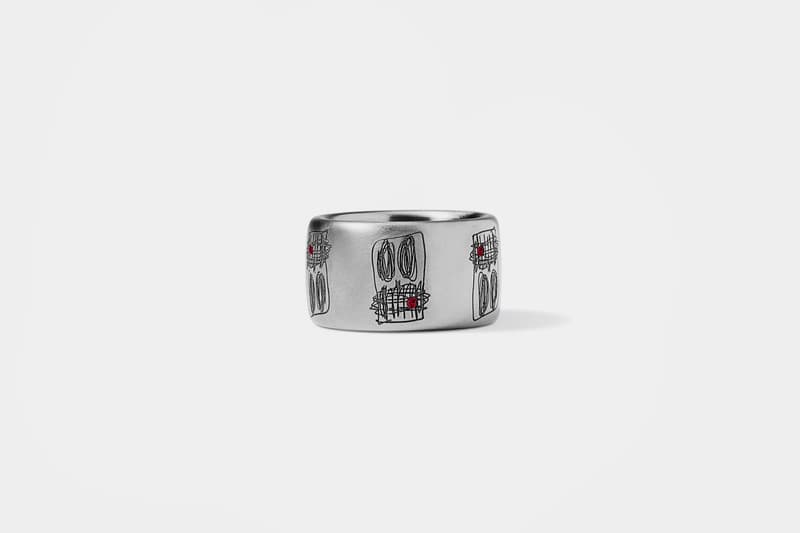 6 of 8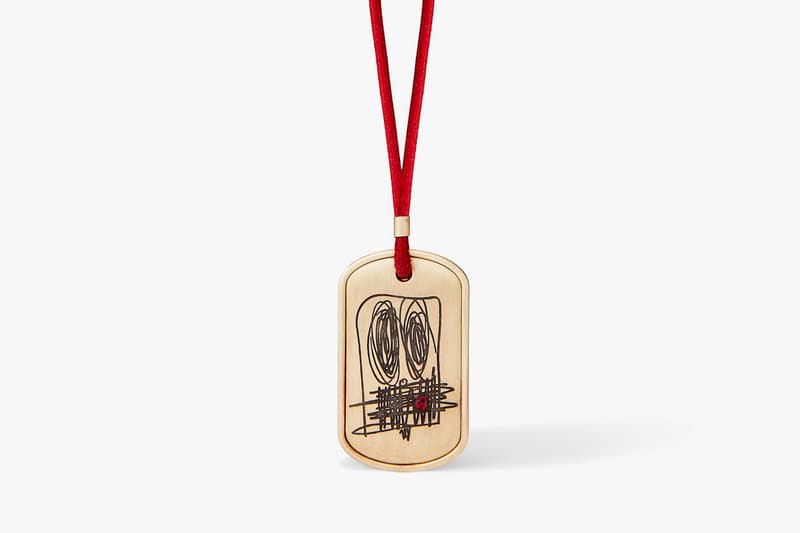 7 of 8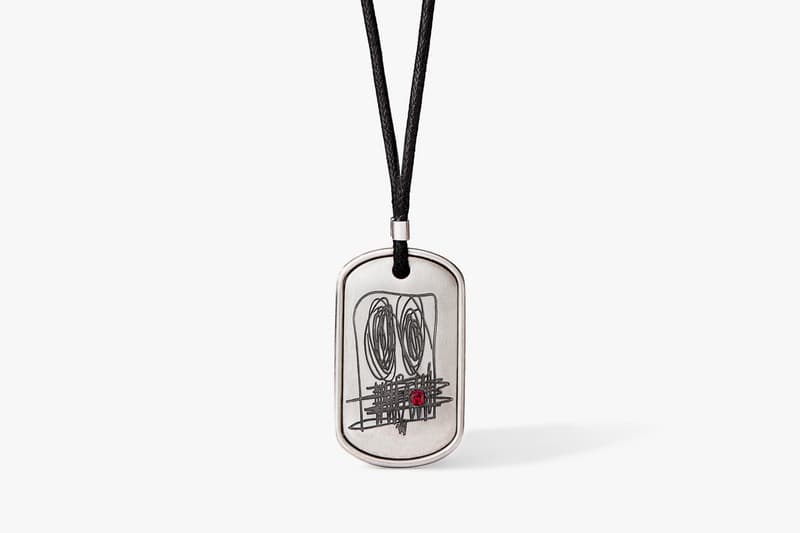 8 of 8
Liz Swig is the founder of the jewelry imprint LIZWORKS that works with celebrated contemporary artists to create limited edition pieces that blur the lines between jewelry and art. The label has worked with influential artists such as Cindy Sherman, Wangechi Mutu and Shirin Neshat on previous installments.
LIZWORKS recently enlisted acclaimed, conceptual post-black artist Rashid Johnson to design a collection of gold and titanium cuffs, signet rings, ring bands, dog tag necklaces and pendants. All pieces in the collection are etched with imagery from Johnson's ANXIOUS MEN series in which the artist illustrated faces scratched into the surface as a method of drawing through erasure. In his interdisciplinary practice, Johnson explores themes of art history, individual and shared cultural identities through mixed-media works, paintings, sculpture and installation.
"This work is about anxiety and the negotiation with fear, it's an interrogation of those things and an awareness of their impact," said the artist in a statement. "I started making this body of work with cathartic intentions, to push back against the feelings that were at times really handicapping me, to illustrate those feelings and to give myself an action step to consider and unpack why I was feeling that way. My anxiety travels with me. Translating this work into a wearable gives it its own mobility—an antidote to those feelings wherever I am."
The collection is now available on LIZWORKS' website. Prices range from $4,000 USD to $18,500 USD.
Elsewhere, Sam Friedman has unveiled new triptych paintings in his new solo "FANTASY" exhibition in Hong Kong.