Spotlight On: Dongjoon Lim and Sookyo Jeong, the Designer Duo Behind POST ARCHIVE FACTION
The avant-garde South Korean label is mastering the art of deconstruction.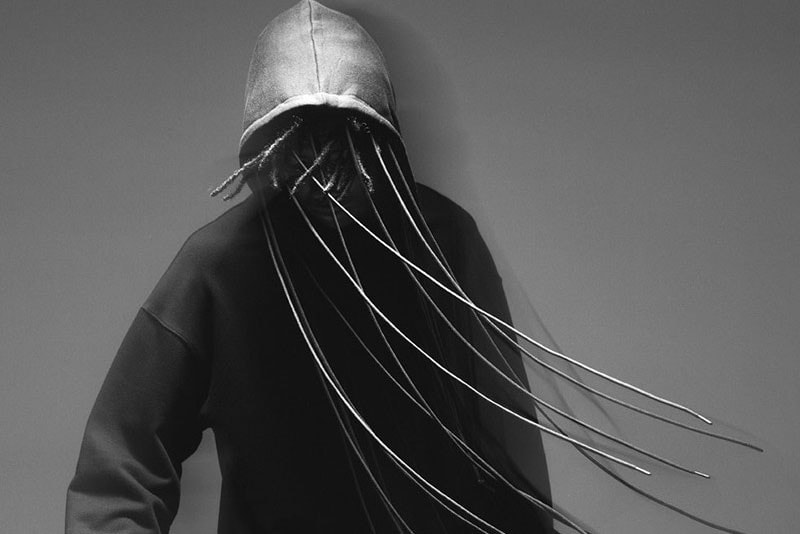 Despite the hurdles that came with 2020, a diverse group of rising designers spanning from far-flung regions of the world relentlessly pursued creativity in new, unfounded ways. As a means to pay recognition and celebrate the boundary-breaking work of fashion's emerging visionaries, HYPEBEAST devised HB Rising in partnership with Grey Goose, a new end-of-the-year honors category spotlighting ten leading designers and brands. Among the names is Dongjoon Lim and Sookyo Jeong, the designers behind the South Korea-based menswear brand, POST ARCHIVE FACTION. To celebrate the duo's triumphant year, we're taking a deeper dive into the meaningful accomplishments that landed them on the list. 
Since PAF's inception in 2018, the emerging label has continued to set itself apart with its boundary-pushing, design approach that takes shape in the form of wildly-imaginative concepts and technically difficult construction techniques. Utilizing experimental and futuristic modes of design, PAF has become synonymous with the art of deconstruction which can be seen in sci-fi-esque creations such as long-fringed hoodies, shredded-and-pieced jackets and brightly-hued patchwork trousers to name a few. Signature design details like crinkling techniques, excessive use of elastic ties, asymmetrical silhouettes and avant-garde expressions of technical design continue to remain a constant with each passing collection. 
In 2020, PAF's success was marked by the release of two distinct collections dubbed, "3.1" and "4.0" which bore a more refined yet advanced aesthetic in terms of fabrication and construction. Imbuing a futuristic essence with each design and straying away from an apocalyptic theme, the label sought to introduce a range of streamlined shapes, monochrome colors and clever detailing. Most notably, the brand was also able to present their Autumn/Winter 2020 collection for the first time during men's Paris Fashion Week. 
With five collections under PAF's belt, designers Dongjoon and Sookyo have continued to maintain the brand's defiant prototype-theme while also continuing to show a great level of maturity. In a candid conversation, HYPEBEAST spoke with co-founder Dongjoon Lim to gain a better understanding of PAF's avant-garde approach to sportswear and discuss the brand's 2020 highlights. 
Talk to me about what you were doing before you started PAF. 
I went to a design school in Seoul and during that time I studied industrial design. In the earlier stages of my professional career, I designed products for an IT corporation and then I moved on to e-commerce platforms. As I dove into the design industry, I found myself wanting to make my own brand. It wasn't necessarily a fashion brand back then since I had no professional experience or education related to fashion. 
How would you say your collections and your designs have evolved since PAF was launched in 2018?
Obviously, there has been a huge amount of progress since 2018. Our recent collection has more original and integrated tectonic strategies compared to our first collection and we are moving back and forth to keep ourselves in motion.
Many of your designs are outside of the typical realm of fashion. What did you notice about fashion or what did you think was missing from fashion that made you want to reject these conventions?
Interestingly, PAF is usually introduced as a rebellious or apocalyptic brand which isn't really intended. I think we actually embrace elements of fashion and translate them in our own way. Sometimes we exaggerate, sometimes we distort, sometimes we delete. Those interpretations might be seen as unusual or sometimes defiant.  
In a lot of ways, your designs are defiant against typical fashion norms. Do you find yourself to be defiant in your real life, or do you prefer to use your designs as a way to almost rebel?
I don't see myself as a defiant person. I'd say my thoughts and actions were derived from my accumulated experiences, research and emotions of my own. Of course I have those emotions sometimes, but I guess it's not the major motivation. Maybe my improvisational attitude toward testing anything interesting could be considered uncomfortable to stereotypes that persist in fashion design.
You seem to be fearless and authentic in your creative pursuits. Is there any medium you'd like to explore that you haven't yet? 
Yes, I want to explore other creative realms like designing tools, objects, and furniture and installation art too. We've recently started expanding toward those realms and I am very excited to see how they will create a wider context and narrative of PAF. 
What do you consider as your 2020 highlights, personal or professional? 
There are a couple of events highlighting 2020 such as our first Paris Fashion Week AW20 men's collection. The entire PAF team and special collaborators from LA to Paris all met at a mystic location in Le Marais and transformed it into our presentation space.  We installed 3D-printed and foam-meshed art pieces with our 3.1 collection with a translucent foggy facade. The whole journey demanded so much work but I believe it gave us one of the most beautiful memories. And, also being nominated for HB RISING was a highlight this year. 
Similarly, how do you think this unprecedented year has shifted how you approach your work?
First of all, I feel deeply sorry for most industries and people having negative effects from this unprecedented shift. PAF also has been through many hardships including delays from our supply chain and design production due to governmental regulations. Therefore, we decided to be flexible or almost free from the conventional timeline of the fashion industry. Then all of sudden, this decision gave us opportunities to investigate PAF's identity more deeply and let us be more introverted and focused on producing our collection.
What's next for you and your brand? What does 2021 hold? 
I'd like to see the creative design studio PAF with a broader range of items including garments, tools and furniture. More specifically, both of our new outdoor clothing line and our first womenswear line will be introduced next year along with a special project that will be coming out. 
Check out HB Rising for the full list of designers and brands that are emerging as future leaders in their respective fields.