Dallas Mavericks Set NBA Record With 50-Point Halftime Lead Against Los Angeles Clippers
Also closing out the game 124-73.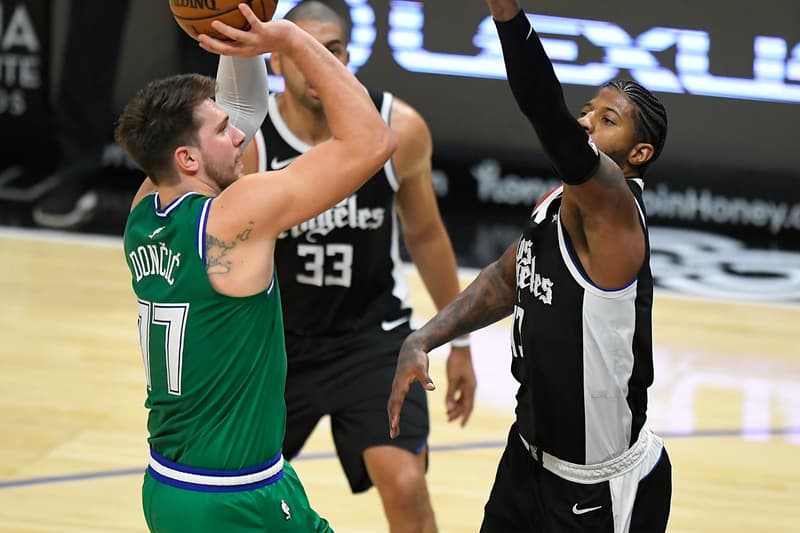 The Dallas Mavericks broke the NBA record for a halftime lead during its December 27 game against the Los Angeles Clippers, ending the second quarter with a stunning 50-point difference.
According to the Elias Sports Bureau, the Mavs' 77-27 lead at the break is the largest NBA halftime margin in the league's history. The 50-point gap surpassed the Golden State Warriors' lead of 47 points over the Sacramento Kings on November 2, 1991.
PG Luka Dončić scored 18 of his 24 points during the first half, while Josh Richardson and Tim Hardaway Jr. contributed 21 and 18 points respectively. The Mavs closed out the game 124-73, officially earning their first win this season.
"This was obviously our best performance of all the games, pre-season and regular season," Mavericks coach Rick Carlisle said. "We had some uneven effort in the first couple of games. Guys were aware of it. They knew the caliber of our opposition today and they just decided that they were going to be the hardest-playing team in the gym."
Meanwhile, Paul George led the Clippers' scoring with 15 points followed by Serge Ibaka with 13 points. The franchise felt the absence of Kawhi Leonard, who had to undergo eight stitches in the mouth after a collision with Ibaka during the team's Christmas Day victory against the Denver Nuggets.
In related news, the Detroit Pistons welcomed Big Sean as its creative director.