Roddy Ricch, Lil Baby and Doja Cat Join 'Forbes' 30 Under 30 Music List
Take a look at who else made this year's selection.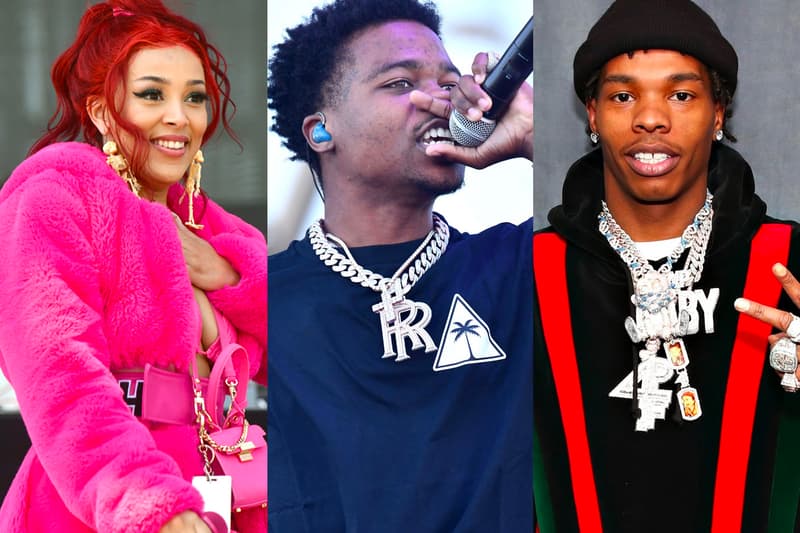 Forbes has officially unveiled this year's 30 Under 30 list, with Roddy Ricch, Lil Baby and Doja Cat headlining the annual selection's music category.
The Compton-bred rapper, who is this year's featured honoree, has had an exciting 2020, winning his first Grammy, dominating the charts with Please Excuse Me For Being Antisocial, going viral on TikTok and earning $20 million USD more. "I've made more this year than I have ever made in my life—at home," Ricch told Forbes. "But you can never get too comfortable. I got a million things to do." The rapper is also currently working on a foundation that will teach financial literacy to the residents of his home city, where only eight percent of the adult population hold a bachelor's degree. He added, "Investing in Compton just felt like my duty."
This year's 30 Under 30 also celebrates Doja Cat and Lil Baby, who are both nominated for the 2021 Grammys, rapper and entrepreneur Saweetie, producer London On Da Track, Polo G who just launched his own label in September, G Herbo and R&B star Brent Faiyaz.
Take a look at the full Forbes 30 Under 30 music list below.
Ingrid Andress, 29 Musician—country
Gabby Barrett, 20 Musician–country
Murda Beatz, 26 Producer
Aurielle Brooks, 29 Attorney, Arrington & Phillips
Richard Camacho, 23 Erick Brian Colon, 19 Zabdiel DeJesus, 23 Joel Pimentel, 21 Christopher Velez, 25 Musicians–Latin, CNCO
Doja Cat, 25 Musician–R&B
DuMarkus Davis, 25 Founder, Musicbuk
Brent Faiyaz, 25 Musician–R&B
Polo G, 21 Musician–hip-hop
Justin Goldman, 22 Founder, JustGold Recordings
Elliot Grainge, 27 Founder, 10K Projects
Ashley Graver, 29 Head of creative artist partnerships, Spotify
Conan Gray, 22 Musician–pop
Gibson Hazard, 24 Founder, Hazard Studios
G Herbo, 25 Musician–hip-hop
Lil Baby, 26 Musician–hip-hop
Lydia Liebman, 29 Founder, Lydia Liebman Promotions
Melanie Martinez, 25 Musician–pop
Ava Max, 26 Musician–pop
Tate McRae, 17 Musician–pop
Bea Miller, 21 Musician–pop
London on da Track, 29 Producer
Cynthia Parkhurst, 29 Founder, Teammate
Lillia Parsa, 27 A&R director, Universal Music Publishing Group
Roddy Ricch, 22 Musician–hip-hop
William Robillard-Cole, 28 Founder, WRC MGMT
Olivia Rudensky, 24 Marketing and digital head, Miley Cyrus
Saweetie, 26 Musician–hip-hop
Jahaan Sweet, 27 Producer
Julian Swirsky, 26 SVP of A&R, Republic Records
Elsewhere in music, Black Thought, Four Tet and Skepta lead the latest installment of Music Projects You Missed This Week.