Nominees for the 2021 Grammy Awards Have Been Announced
Beyoncé tops the list with a total of nine nominations followed by Dua Lipa, Taylor Swift and Roddy Ricch, who each earned six nominations.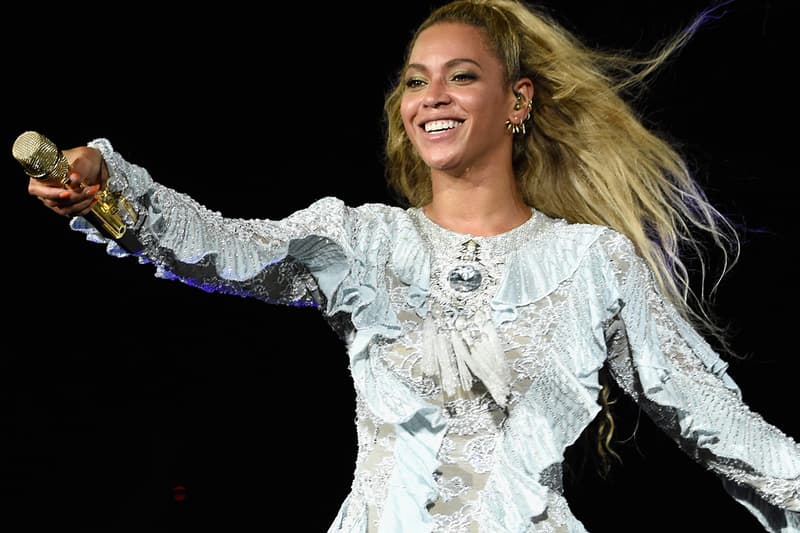 The nominee class for the 63rd annual Grammy Awards has officially been revealed. While the entire roster is replete with a wide array of talent, Beyoncé stands atop the pack with an astounding nine nominations.
Queen Bey's "Black Parade" and "Savage Remix" with Megan Thee Stallion are present under several categories including "Record of the Year," "Song of the Year," "Best R&B Performance," "Best R&B Song," "Best Rap Song" and "Best Rap Performance." Additionally, the Houston-born artist is also in the running to win best music video for "Brown Skin Girl" and best music film for her visual album Black is King.
Other nominations worth noting include Dua Lipa's smash hit "Don't Start Now," which is in the running for "Song of the Year," "Best Pop Solo Performance" and "Record of the Year" categories, Roddy Rich who is nominated in six categories including "Song of the Year" and "Best Rap Song," Taylor Swift's Folklore which racked up five nominations, K-Pop group BTS' "Dynamite" for "Best Pop Duo Performance" (first-ever nomination), Pop Smoke's "Best Rap Performance" for his song "Dior",Brittany Howard from Alabama Shakes who received five nominations for her solo debut and more.
Take a look at some of the major categories below and peep the full list of 2021 Grammy nominees online here. The event is currently scheduled to go down on Sunday, January 31st, 2021.
Previously, Billie Eilish won huge at the 2020 Grammys and went home with five awards.
Record of the Year
"Black Parade" — Beyoncé — Beyoncé & Derek Dixie, producers; Stuart White, engineer/mixer; Colin Leonard, mastering engineer
"Colors" — Black Pumas — Adrian Quesada, producer; Adrian Quesada, engineer/mixer; JJ Golden, mastering engineer
"Rockstar" —DaBaby Featuring Roddy Ricch — SethinTheKitchen, producer; Derek "MixedByAli" Ali, Chris Dennis & Liz Robson, engineers/mixers; Susan Tabor, mastering engineer
"Say So" — Doja Cat — Tyson Trax, producer; Clint Gibbs, engineer/mixer; Mike Bozzi, mastering engineer
"Everything I Wanted" — Billie Eilish — Finneas O'Connell, producer; Rob Kinelski & Finneas O'Connell, engineers/mixers; John Greenham, mastering engineer
"Don't Start Now" — Dua Lipa — Caroline Ailin & Ian Kirkpatrick, producers; Josh Gudwin, Drew Jurecka & Ian Kirkpatrick, engineers/mixers; Chris Gehringer, mastering engineer
"Circles" — Post Malone — Louis Bell, Frank Dukes & Post Malone, producers; Louis Bell & Manny Marroquin, engineers/mixers; Mike Bozzi, mastering engineer
"Savage" — Megan Thee Stallion Featuring Beyoncé — Beyoncé & J. White Did It, producers; Stuart White, engineer/mixer; Colin Leonard, mastering engineer

Album of the Year
Chilombo — Jhené Aiko — Fisticuffs & Julian-Quán Việt Lê, producers; Fisticuffs, Julian-Quán Việt Lê, Zeke Mishanec, Christian Plata & Gregg Rominiecki, engineers/mixers; Jhené Aiko Efuru Chilombo, Julian-Quán Việt Lê, Maclean Robinson & Brian Keith Warfield, songwriters; Dave Kutch, mastering engineer
Black Pumas (Deluxe Edition) — Black Pumas — Jon Kaplan & Adrian Quesada, producers; Adrian Quesada, Jacob Sciba, Stuart Sikes & Erik Wofford, engineers/mixers; Eric Burton & Adrian Quesada, songwriters; JJ Golden, mastering engineer
Everyday Life — Coldplay — Daniel Green, Bill Rahko & Rik Simpson, producers; Mark "Spike" Stent, engineer/mixer; Guy Berryman, Jonny Buckland, Will Champion & Chris Martin, songwriters; Emily Lazar, mastering engineer
Djesse Vol.3 — Jacob Collier — Jacob Collier, producer; Ben Bloomberg & Jacob Collier, engineers/mixers; Jacob Collier, songwriter; Chris Allgood & Emily Lazar, mastering engineers
Women in Music Pt. III — HAIM — Rostam Batmanglij, Danielle Haim & Ariel Rechtshaid, producers; Rostam Batmanglij, Jasmine Chen, John DeBold, Matt DiMona, Tom Elmhirst, Joey Messina-Doerning & Ariel Rechtshaid, engineers/mixers; Rostam Batmanglij, Alana Haim, Danielle Haim, Este Haim & Ariel Rechtshaid, songwriters; Emily Lazar, mastering engineer
Future Nostalgia — Dua Lipa — Koz, producer; Josh Gudwin & Cameron Gower Poole, engineers/mixers; Clarence Coffee Jr. & Dua Lipa, songwriters; Chris Gehringer, mastering engineer
Hollywood's Bleeding — Post Malone — Louis Bell & Frank Dukes, producers; Louis Bell & Manny Marroquin, engineers/mixers; Louis Bell, Adam Feeney, Austin Post & Billy Walsh, songwriters; Mike Bozzi, mastering engineer
Folklore — Taylor Swift — Jack Antonoff, Aaron Dessner & Taylor Swift, producers; Jack Antonoff, Aaron Dessner, Serban Ghenea, John Hanes, Jonathan Low & Laura Sisk, engineers/mixers; Aaron Dessner & Taylor Swift, songwriters; Randy Merrill, mastering engineer

Song of the Year
"Black Parade" — Denisia Andrews, Beyoncé, Stephen Bray, Shawn Carter, Brittany Coney, Derek James Dixie, Akil King, Kim "Kaydence" Krysiuk & Rickie "Caso" Tice, songwriters (Beyoncé)
"The Box" — Samuel Gloade & Rodrick Moore, songwriters (Roddy Ricch)
"Cardigan" — Aaron Dessner & Taylor Swift, songwriters (Taylor Swift)
"Circles" Louis Bell, Adam Feeney, Kaan Gunesberk, Austin Post & Billy Walsh, songwriters (Post Malone)
"Don't Start Now" — Caroline Ailin, Ian Kirkpatrick, Dua Lipa & Emily Warren, songwriters (Dua Lipa)
"Everything I Wanted" — Billie Eilish O'Connell & Finneas O'Connell, songwriters (Billie Eilish)
"I Can't Breathe" — Dernst Emile II, H.E.R. & Tiara Thomas, songwriters (H.E.R.)
"If the World Was Ending" — Julia Michaels & JP Saxe, songwriters (JP Saxe Featuring Julia Michaels)

Best New Artist
Ingrid Andress
Phoebe Bridgers
Chika
Noah Cyrus
D Smoke
Doja Cat
Kaytranada
Megan Thee Stallion

Best Rap Album
Black Habits — D Smoke
Alfredo — Freddie Gibbs & The Alchemist
A Written Testimony — Jay Electronica
King's Disease — Nas
The Allegory — Royce Da 5'9″

Best Rap Song
"The Bigger Picture" — Dominique Jones, Noah Pettigrew & Rai'shaun Williams, Songwriters (Lil Baby)
"The Box" — Samuel Gloade & Rodrick Moore, Songwriters (Roddy Ricch)
"Laugh Now, Cry Later" — Durk Banks, Rogét Chahayed, Aubrey Graham, Daveon Jackson, Ron Latour & Ryan Martinez, Songwriters (Drake Featuring Lil Durk)
"Rockstar" — Jonathan Lyndale Kirk, Ross Joseph Portaro Iv & Rodrick Moore, Songwriters (Dababy Featuring Roddy Ricch)
"Savage" — Beyoncé, Shawn Carter, Brittany Hazzard, Derrick Milano, Terius Nash, Megan Pete, Bobby Session Jr., Jordan Kyle Lanier Thorpe & Anthony White, songwriters (Megan Thee Stallion Featuring Beyoncé)