Scientists Think Dinosaurs Would Still be Walking the Earth if It Weren't for the Asteroid
"There is no strong evidence for them dying out."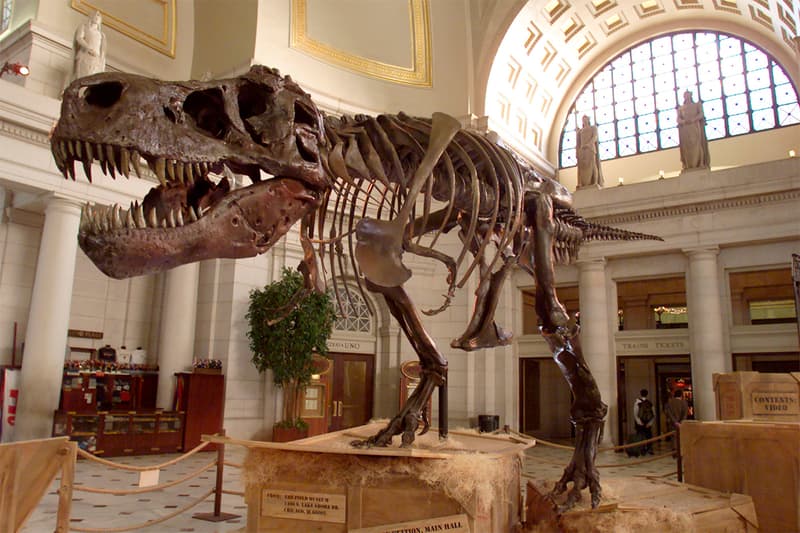 While it's commonly agreed upon that dinosaurs met their end when an asteroid wiped them out 66 million years ago, some scientists believe that the species as a whole was already on its decline by the time of the apocalyptic event, and would've eventually gone extinct regardless. However, a new study is now suggesting that if it weren't for the asteroid, dinosaurs may still have continued to dominate our planet.
According to researchers from both the University of Bath and London's Natural History Museum, dinosaurs were very much still in charge at the time of the asteroid, and there's no signs that they were being slowly taken over by mammals or avians. They argue that the previous theories were based on a lack of fossils instead of real hard evidence. "What we found is that the dinosaurs were still dominant, they were still widespread and still doing really well," explained the paper's lead author Joe Bonsor. "If the asteroid impact had never happened then they might not have died out and they would have continued after the Cretaceous."
"The main point of what we are saying is that we don't really have enough data to know either way what would have happened to the dinosaurs," he continued. "Generally in the fossil record there is a bias towards a lack of data, and to interpret those gaps in the fossil record as an artificial decline in diversification rates isn't what we should be doing. Instead we've shown that there is no strong evidence for them dying out, and that the only way to know for sure is to fill in the gaps in the fossil record."
Elsewhere in tech-related news, an Apple truck with $6 million USD worth of goods was robbed during a highway heist.