1 of 9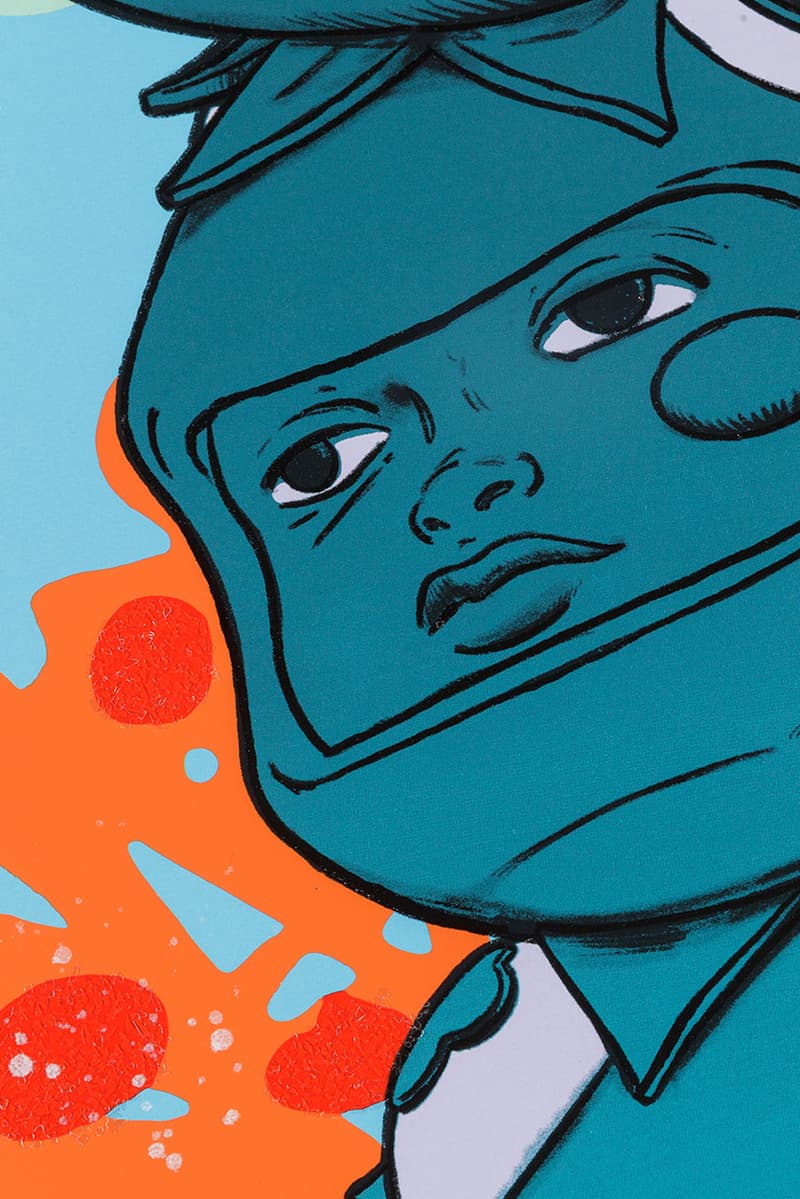 2 of 9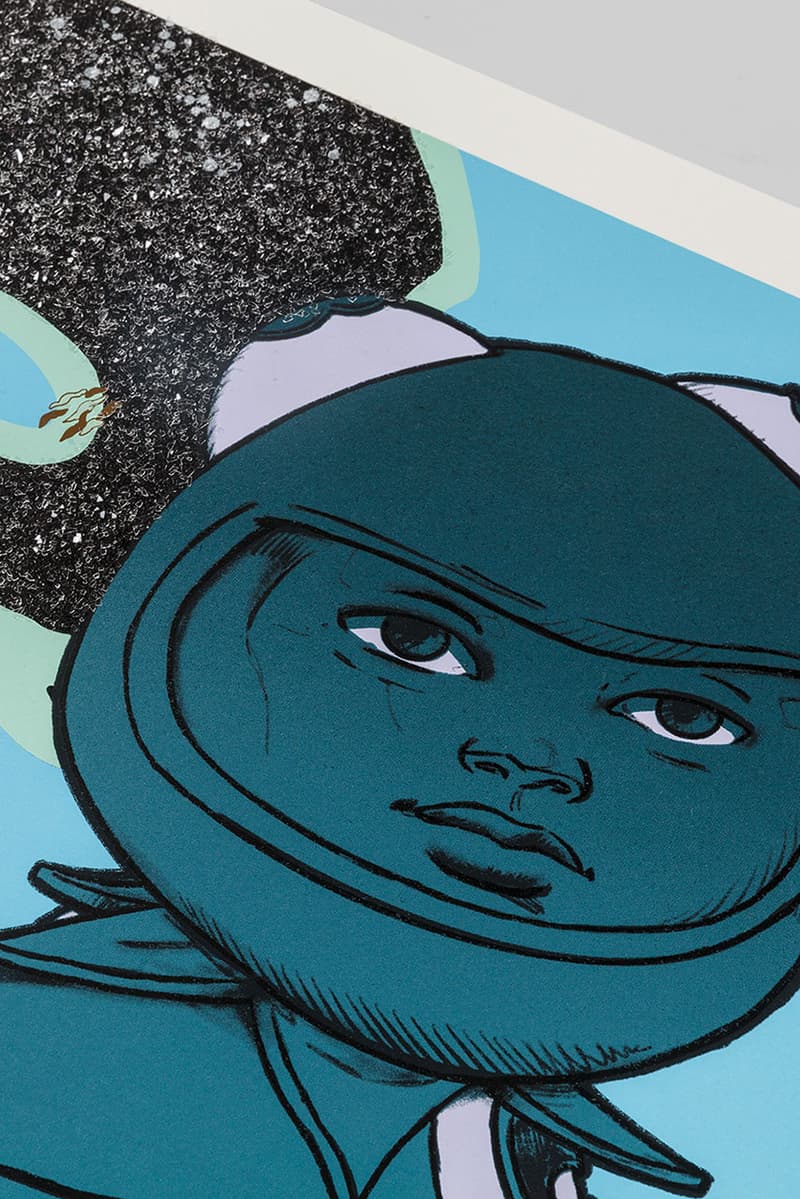 3 of 9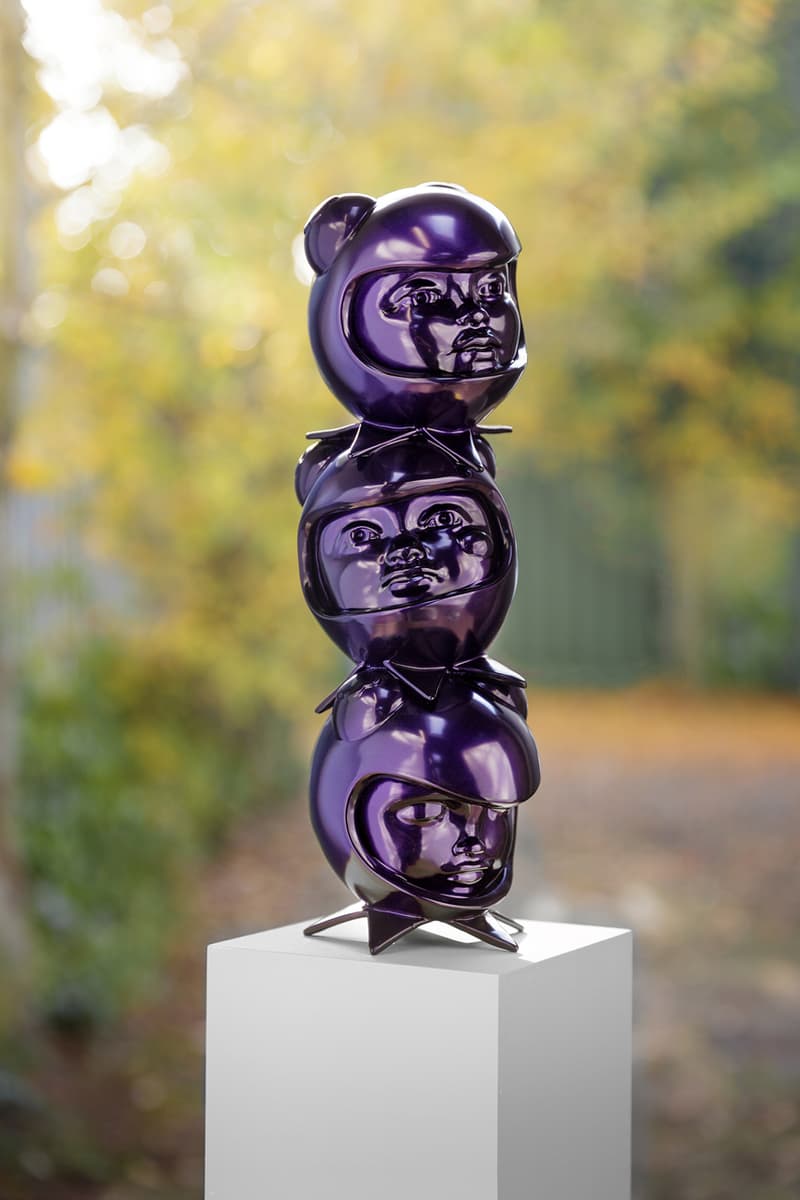 4 of 9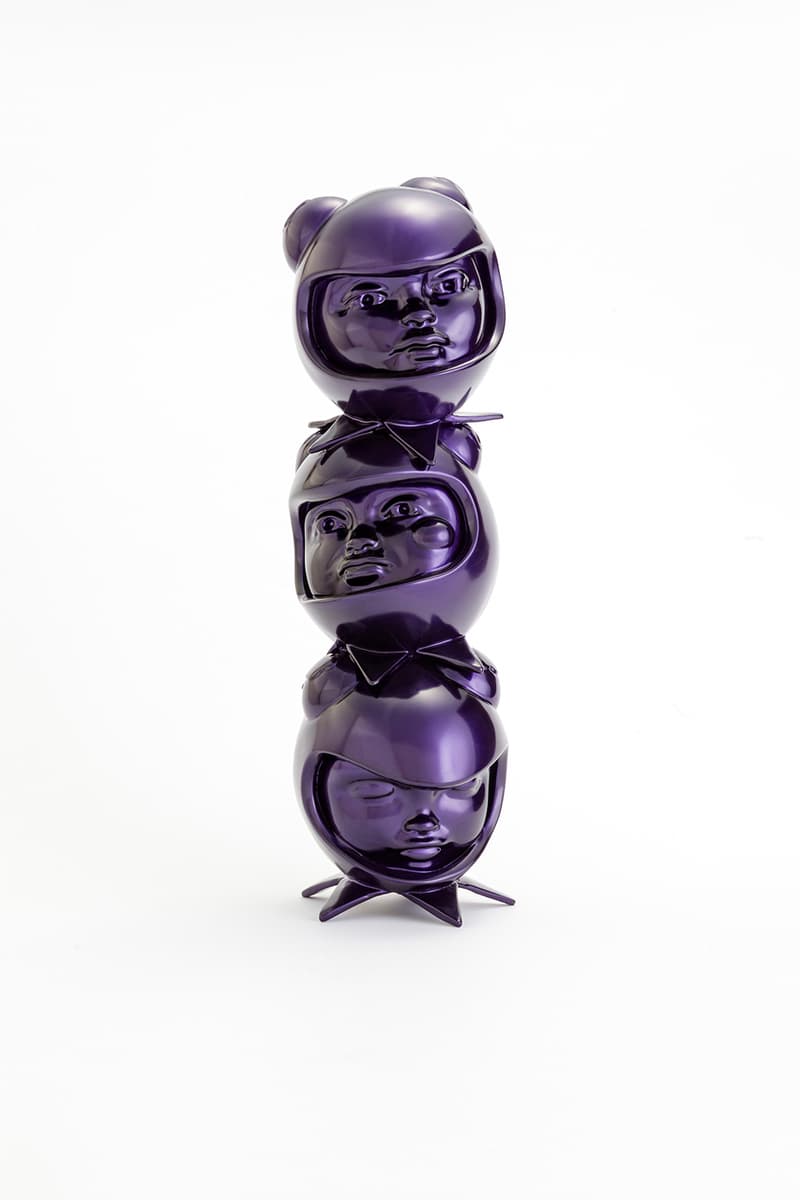 5 of 9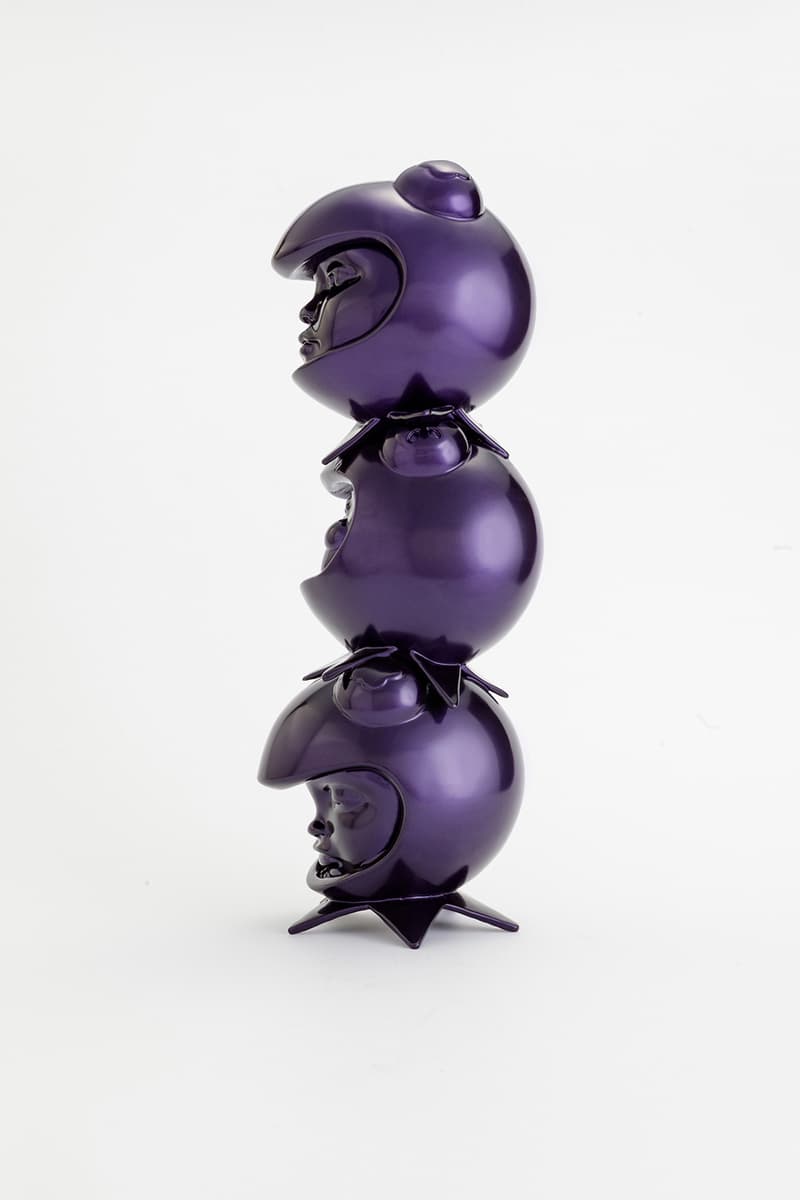 6 of 9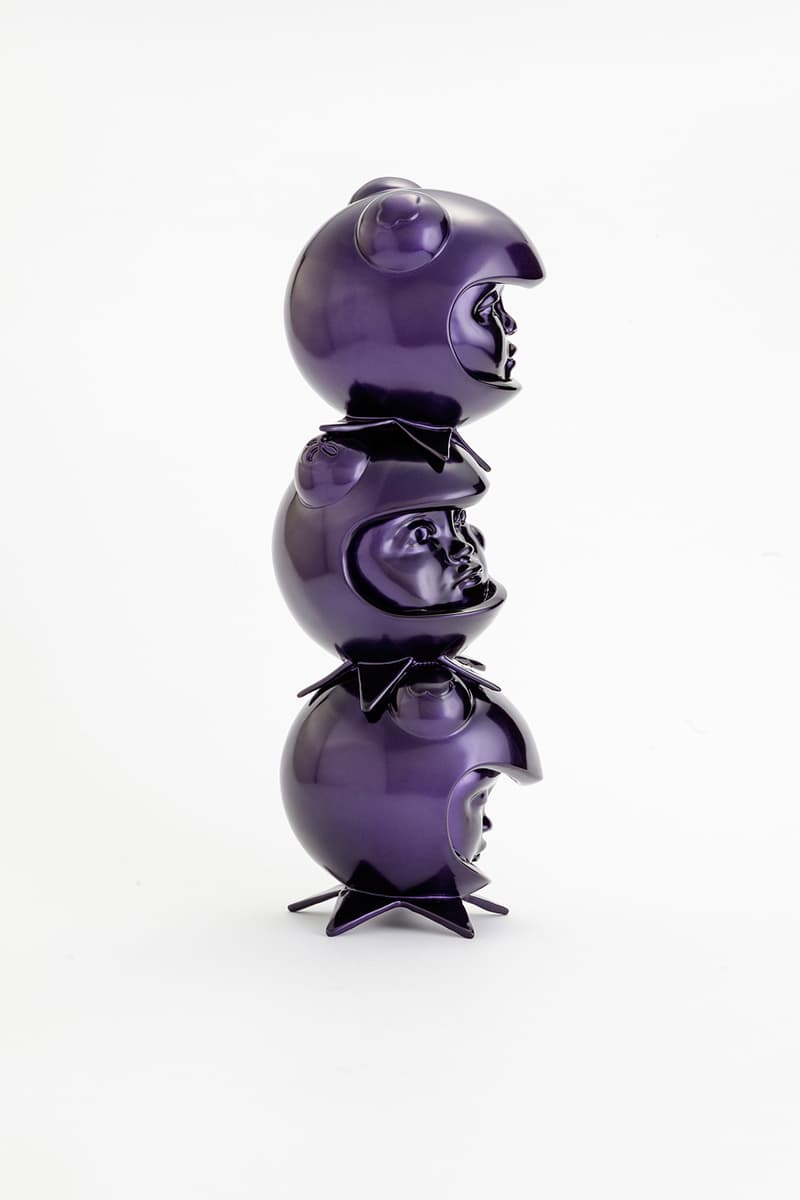 7 of 9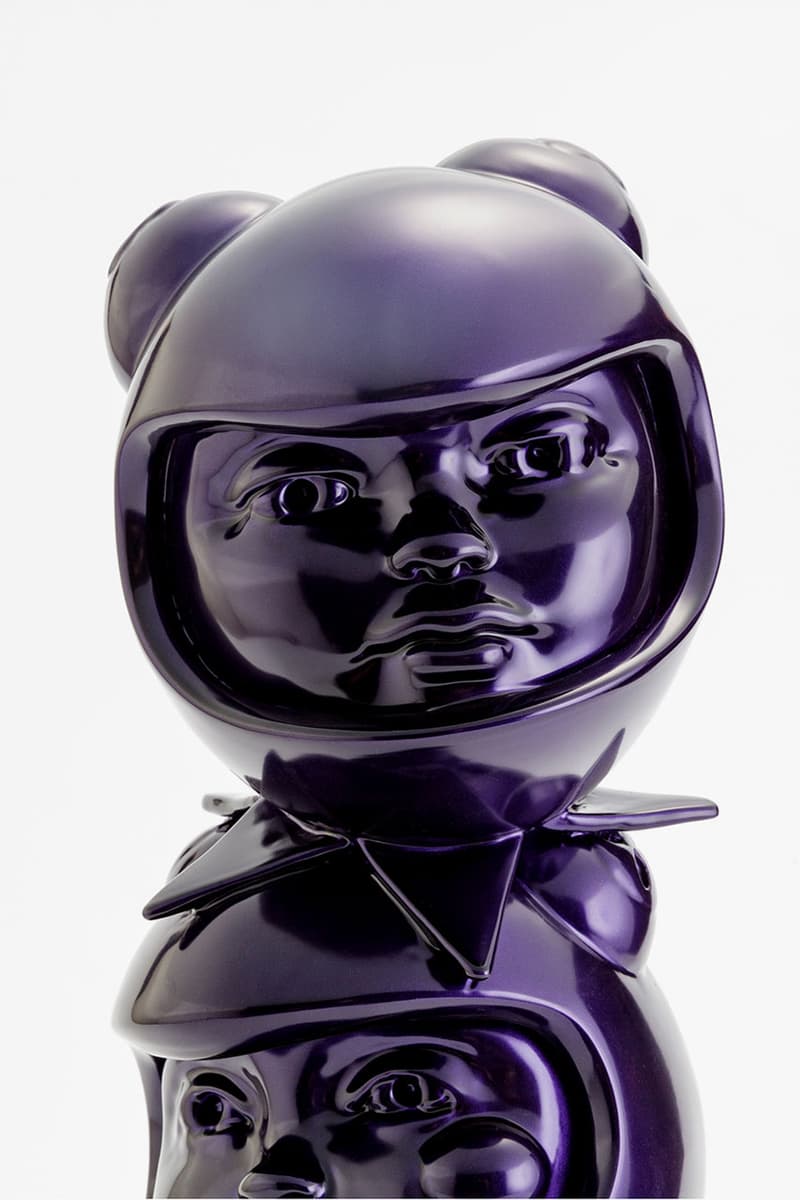 8 of 9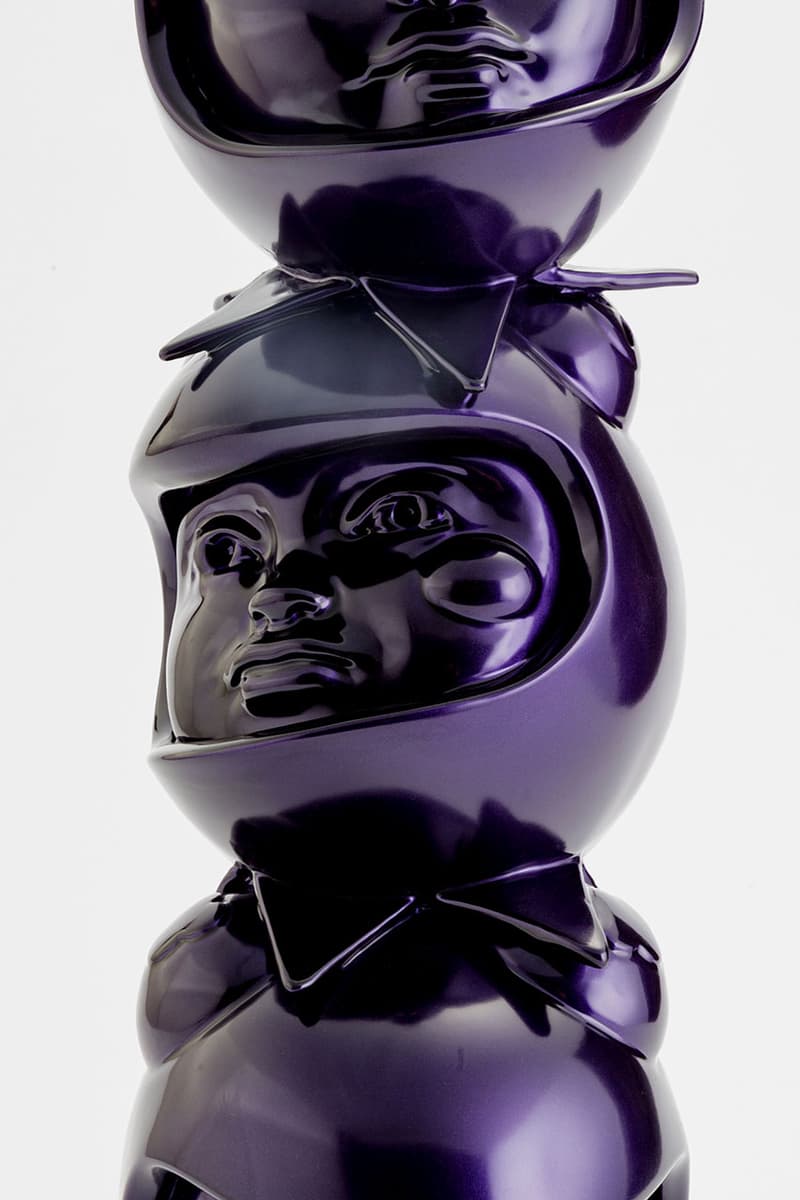 9 of 9
Avant Arte Exclusively Launches Hebru Brantley's '3 THE HARD WAY' Sculpture, Print
Two totem-inspired pieces only available online.
---
Artist Hebru Brantley is reuniting with his friends at Avant Arte to issue a special duo of limited edition pieces. Dubbed 3 THE HARD WAY, the special sculpture and print are steeped in Brantley's cartoonish style, simultaneously contending with weighty themes of collectivism.
Of the pair, the 19-layered silkscreen print is the more colorful, bolstered by a diamond dust finish and finished atop a ridged cotton paper. It showcases a totem-style stack of three heads wearing Kermit the Frog headwear, a playful reference that keeps in line with Brantley's oeuvre and identical to the 14"-tall satin-painted bronze sculpture. Each of the three stacked heads wears its own slightly different optimistic expression, a reflection of Brantley's desire to underscore the importance of unity and joint action in our turbulent society.
"3 THE HARD WAY portrays the concept of standing together to fight a system of racism and violence against the Black community — because we are stronger together," explained Brantley. "I was thinking about building a community, building that totem, stacking one on top of another to reach somewhere closer to where we need to be. I've been exploring the language of totems and like the idea that you can combine different ideologies and tie them together in one narrative. Through 3 THE HARD WAY what I'm creating is one very concise theme, of brotherhood and building. Ultimately, the works highlight themes of race and power, but also hope."
"We are really excited to collaborate with Hebru," continued Christian Luiten, co-founder and creative director of Avant Arte. "This is the first time we have worked with an artist who has translated one powerful concept into both print and sculpture. He's got a super strong voice and we are proud to show that to our community."
On November 27, 3 THE HARD WAY launches on Avante Arte's website in limited editions. The sculpture will exclusively launch with 50 pieces at €12,000 EUR apiece (approximately $14,270 USD), while the print is limited to 125 and weighs in at €2,500 EUR (approximately $2,970 USD).
Most recently, Brantley linked with The Dan Life for a special set of crystal chains.