Hanyu Ichiro's 'FULL CARD SERIES' Auctions for Record-Breaking $1,520,000 USD
Surpassing last year's sale price by almost $600,000 USD.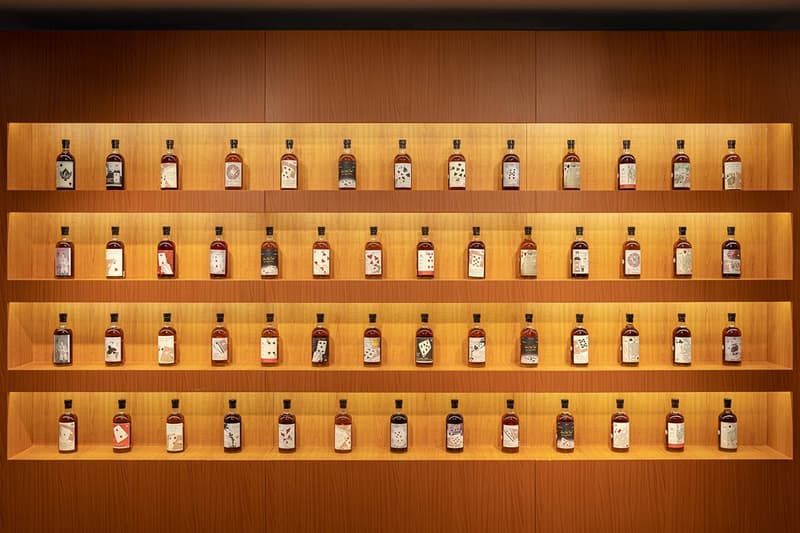 Bonhams has just set a world auction record in Hong Kong for the sale of the ultra-rare FULL CARD SERIES whiskey set. Comprised of 54 bottles, the set was released in bottles between 2005 and 2014. Each of the bottles of amber gold has roots from the legendary, and now-closed, Hanyu distillery. Founded in 1941 by Isouji Akuto, a 19th-generation descendant of a long line of sake brewers producing Scotch-style malt whisky, the distillery was forced to close its doors in 2000 amidst record-low whisky consumption in Japan. In came his grandson Ichiro Akuto, who managed to save 400 premium whiskey casks for the production of each one of these "Cards."
Selling for a record figure of $1,520,000 USD — the last complete sold for ~$929,000 USD in 2019 — this complete set was previously owned by Aaron Chan of Hong Kong's Club Qing whiskey bar. Chan amassed the collection early and placed it at his bar where it was the centerpiece for five years.
Daniel Lam, Bonhams' Director of Wine & Spirits, Asia, commented: "Today, Japanese whisky set a new market high point. We are thrilled to establish yet another world auction record with the Hanyu 'Full Card Series.' The bidding for the 54 lots was spirited and global, with strong participation from young collectors under 40 years old. This fully demonstrates the universal appeal of whisky, and the deep market appetite for what is now ready to be one of the most collectible categories for the next generation."
DISCLAIMER: We discourage irresponsible and/or underage drinking. Drink responsibly and legally.
In other news, Waffle House joins Oconee Brewing Company for "BACON & KEGS" beer.