Waffle House Joins Oconee Brewing Company For "BACON & KEGS" Beer
Liquid bacon.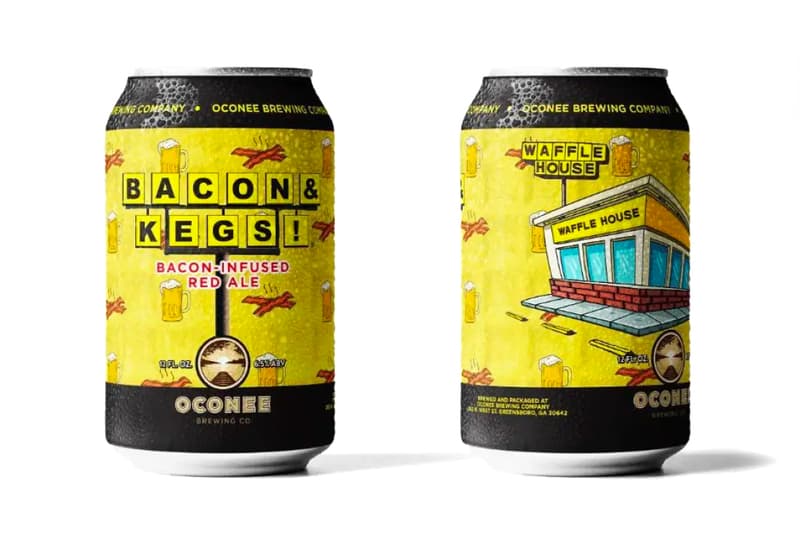 Waffle House has just teamed up with the Oconee Brewing Company for the perfect beer to accompany your breakfast meal or to just simply drink on its own.
Named the "Bacon & Kegs" beer, the idea between the two Georgia-based companies stemmed from Oconee Brewing realizing that in 2018 beer was allowed at Waffle House's Braves stadium kiosk — which eventually led to the two companies sitting down for a discussion. After a visit to the brewery, Waffle House representatives were given multiple beers to try which resulted in them narrowing it down to a red ale.
The description on the website reads: "6.5% abv. Dark red in color. The beloved scent of bacon stands out from the typical medium hop aroma of a red ale. The malty sweetness of the base beer blends perfectly with the salty, savory, and smokey bacon extract to create a delicious and unique beer."
Those looking to try this beer can find it dropping at Oconee Brewing Company on December 18 in six-packs, growlers, or draft.
DISCLAIMER: We discourage irresponsible and/or underage drinking. Drink responsibly and legally.
For more food news, Mountain Dew will release 40 recipes with its upcoming cookbook.