Tokyo Rock Band End of the World to Debut English-Language Album
The LP's cover art was done by Takashi Murakami.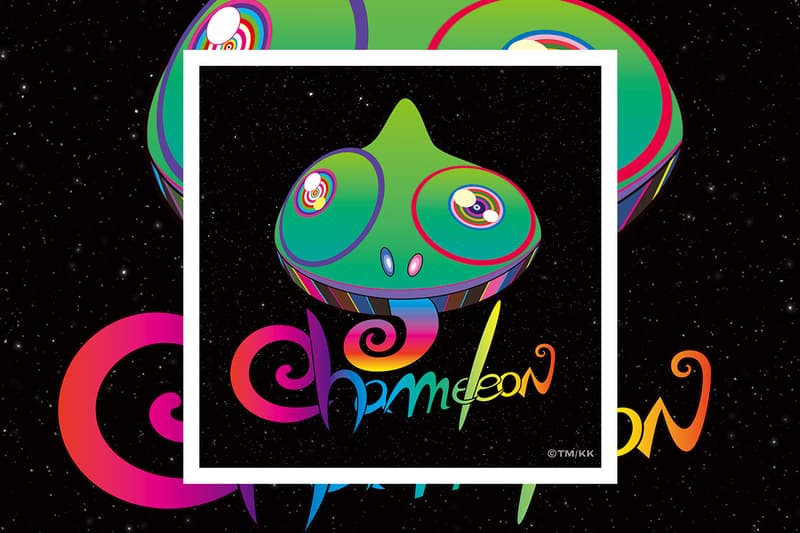 Tokyo rock band End of the World, or Sekai No Owari, will be debuting their very first international album. Comprised of members Fukase, Nakajin, Saori and DJ LOVE, the four-piece rock outfit has been sweeping the Japanese music scene with sold-out arenas and millions of album sales around Asia. To keep up the momentum and expand their reach to a global audience, the band has decided to put out an English-language album.
Dubbed Chameleon, the album has been in the making for the last seven years and will consist of 13 tracks, showcasing their distinctive electro-rock sound. Takashi Murakami did the album's cover art, too. Chameleon will include previously released singles "LOST," featuring British electronic group Clean Bandit and "Over," with singer-songwriter Gabrielle Aplin. "Hollow," featuring Joe Jonas, and another song with Indonesian artist NIKI, are among other collaborative tunes that have landed on the LP's tracklist. The song "Dropout Boulevard" is another highlight in the project, following singer Fukase's personal story about "feeling socially awkward but still being able to do what he loves." Initially written in Japanese, Fukase notes that he wanted the track to "be able to shine a light for those kids who have felt out of place and wishing for a way to break out of their situation."
Furthermore, the single "Rollerskates" will be releasing today. While the track is steeped in a sound reminiscent of citypop, it was written as a "sad tune by Saori who while struggling with insomnia describes her lonely romantic daydreams." The album was produced entirely by the band, but guitarist Nakajin, who has a particular affinity for analog vintage instruments and drum machines, finished the final stages of the project remotely over Zoom during lockdown with mixer Mick Guzauski — Daft Punk and Janelle Monae collaborator.
End of the World will be performing new music live on November 7, 10 p.m. EST on Amazon Music's Twitch channel. Chameleon is currently available for pre-order on Amazon for $36 USD — the album will be released on November 27.
In case you missed it, SM Entertainment's new K-Pop girl group "aespa" will feature human and virtual members.