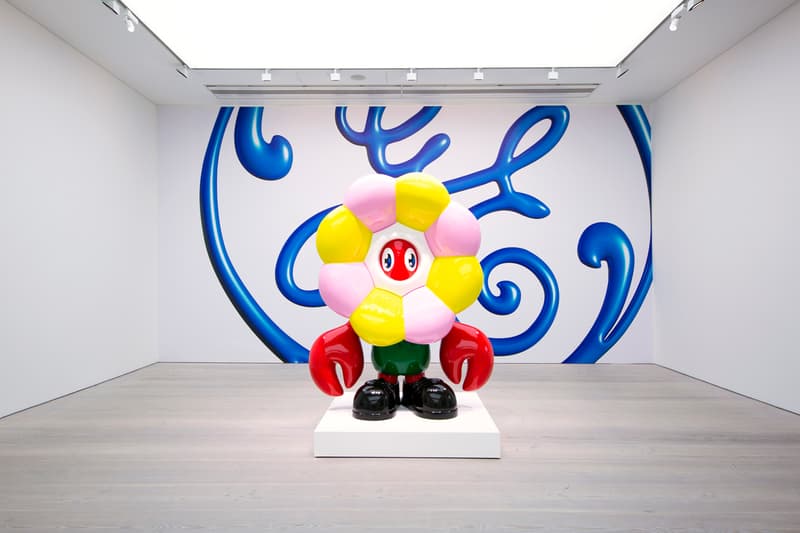 1 of 8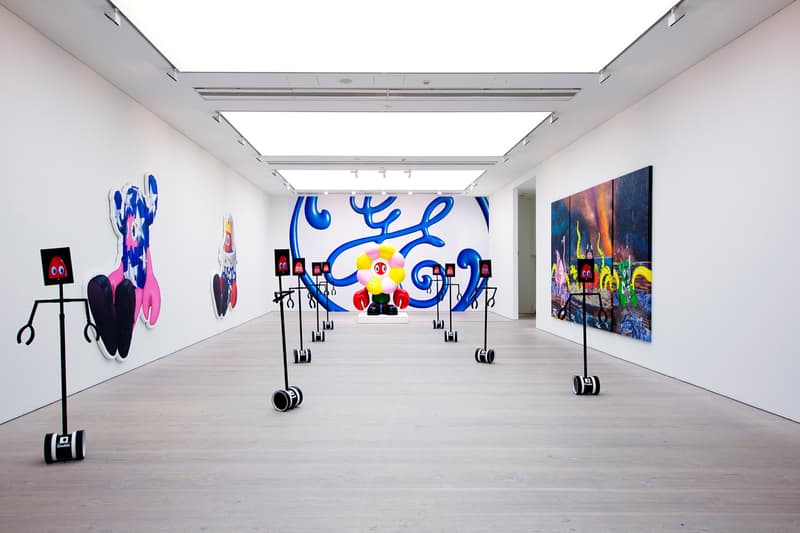 2 of 8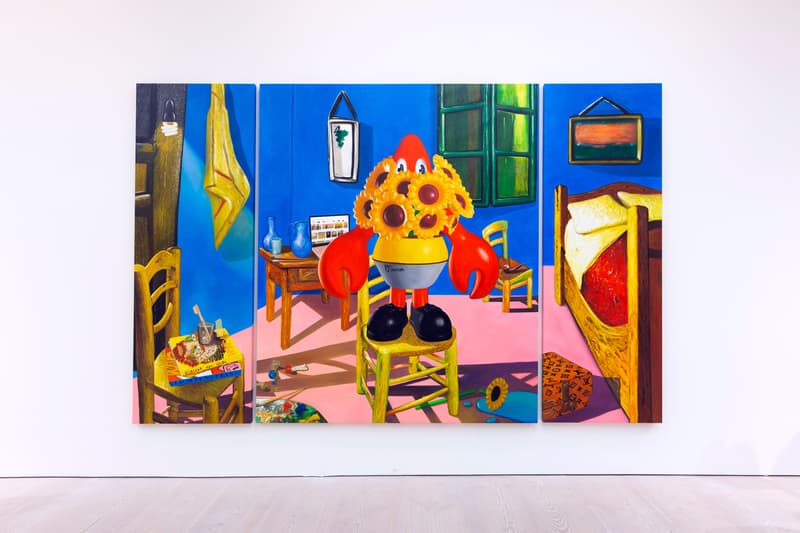 3 of 8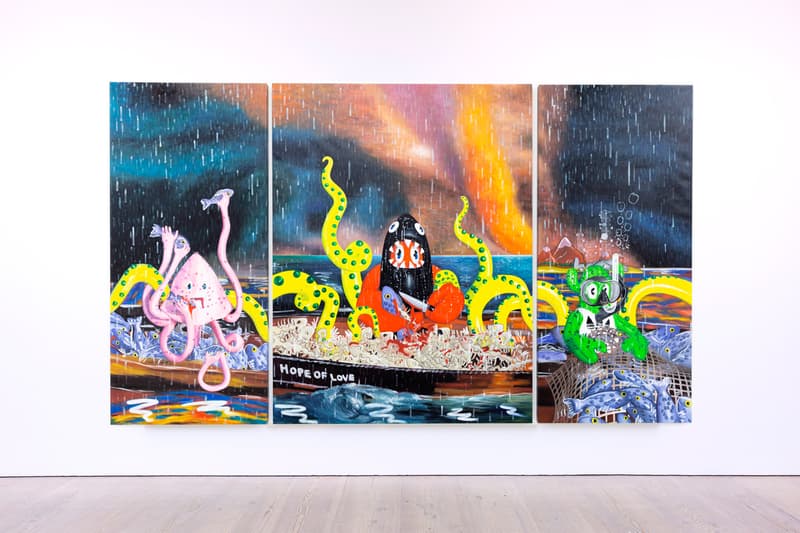 4 of 8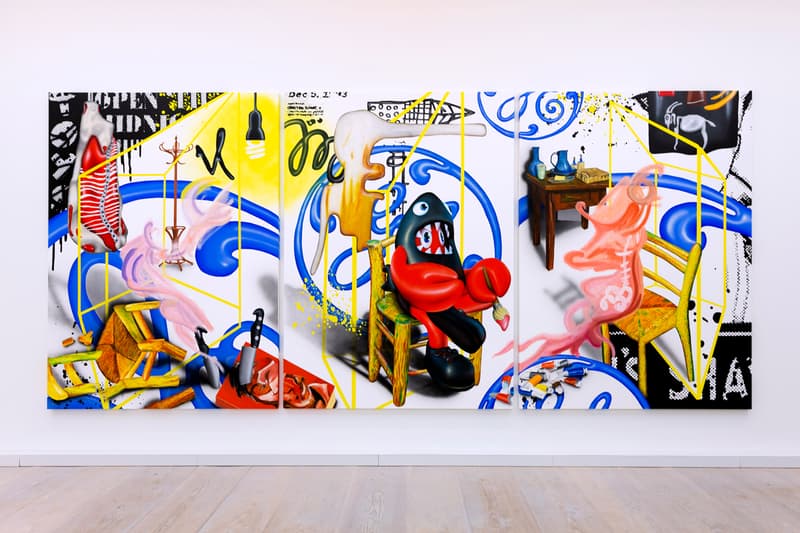 5 of 8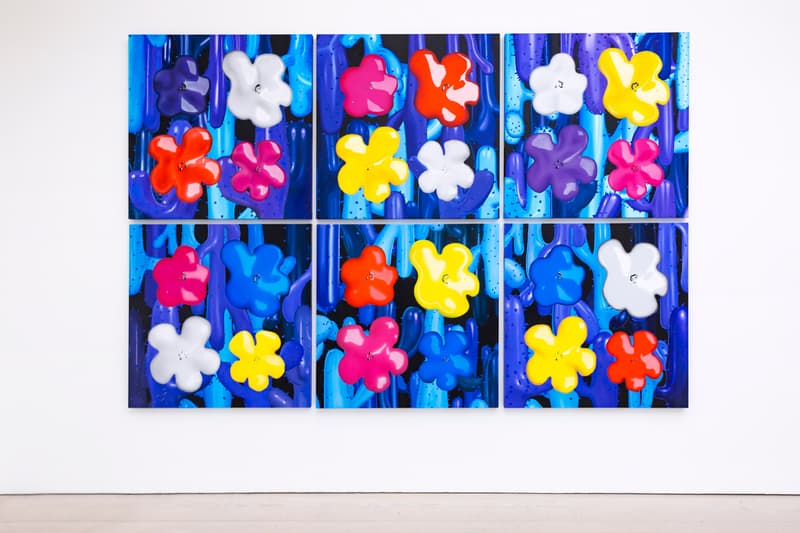 6 of 8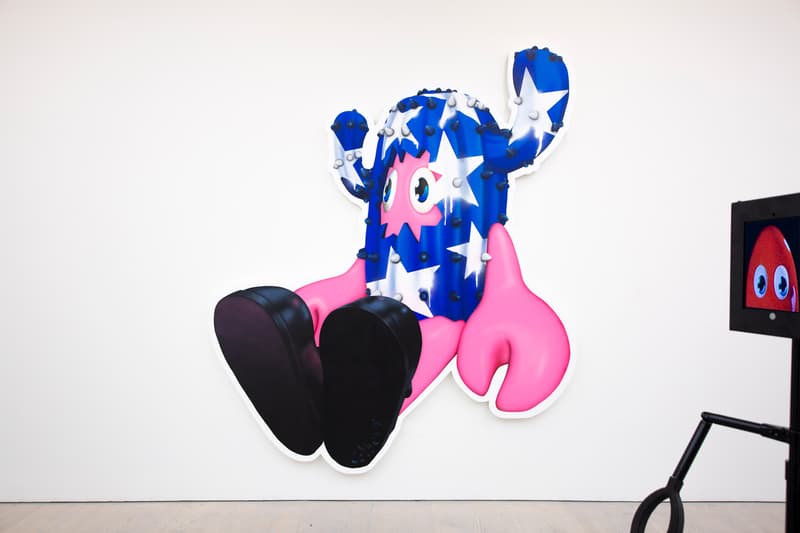 7 of 8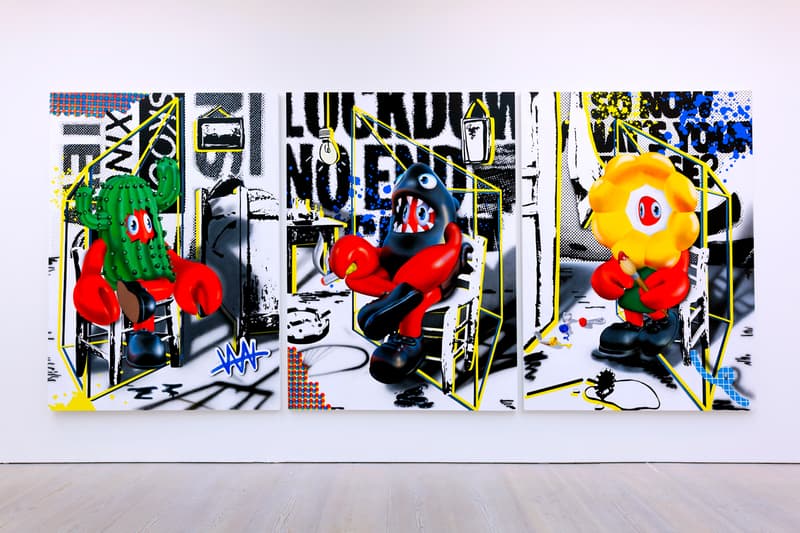 8 of 8
Artist Philip Colbert Invites You to Explore "Lobsteropolis"
The British artist's largest UK survey to date.
---
London-based artist Philip Colbert is known for his "neo-pop surrealist" works that explore themes of contemporary digital culture. Colbert recently launched his largest UK survey to date at Saatchi Gallery, presented by Unit London. Titled "Lobsteropolis," the presentation features explosively-colorful, figurative paintings and marble sculptures of his psychedelic cartoon lobster. The show also hosted the world's first robot private view — a one-way system that guides attendees through the gallery space.
Colbert's modern pop art universe stars the lobster as an art protagonist. His practice seeks to elevate approaches to collage in the digital age. Across his paintings, Colbert imposes everyday objects onto faces and combines portraiture with popular culture in a Magritte- like fashion. "Emojis, computer windows, classical architecture, Lichtenstein spots, comic book sound effects, cactus plants and pixelated mouse cursors all have a place in Colbert's world," described the gallery in a statement.
"The lobster is my materialistic alter-ego. Lobsteropolis is a vision of a sci-fi future where, due to lockdowns, we have robot selves who can go and explore the physical world, while we remain indoors." Colbert sees the lobster as embarking on a quest for romance and human connection, trying out different guises and new personas. As collectively we find ourselves in a new and surreal world, with many isolated from families and friends, the lobster too is looking out to the horizon. "Our fear of solitude is not unique to the current pandemic, but ultimately, we are alone, which is part of the human condition," said Colbert in a statement.
Check out installation views for "Lobsteropolis" above and then head to Unit London's website for more information. The show is on view until November 29.
Elsewhere in art, Marina Abramović will premiere a new film version of her renowned opera piece, The Seven Deaths of Maria Callas (2020), on a series of massive screens next year in central London. 
Saatchi Gallery
Duke of York's HQ, King's Rd
Chelsea, London SW3 4RY
United Kingdom