People Waited 14-Hours in Line for Colorado's First In-N-Out Burger
Traffic was double double animal style.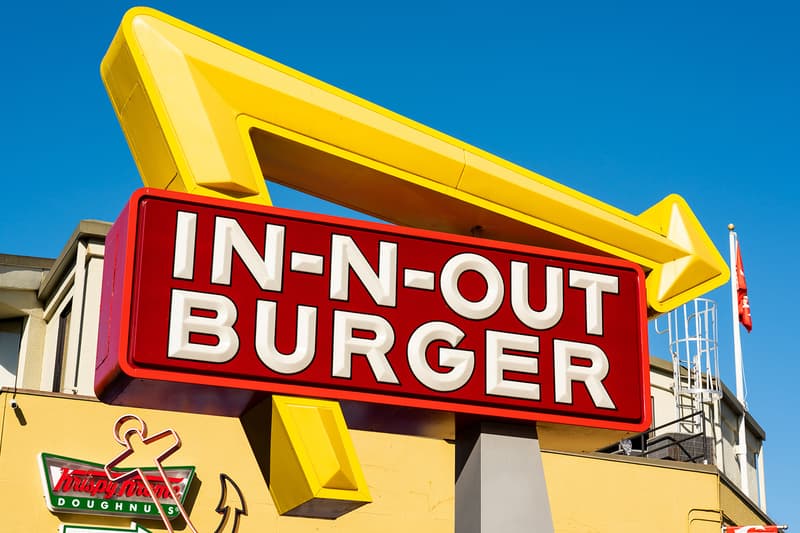 Marking In-N-Out Burger's long-awaited latest expansion across the United States, the California chain's first Colorado location was met with a ridiculous line-up.
This past Friday, the grand opening of the Aurora, Colorado location saw people waiting upwards of 12 hours to get their hands on a Double-Double, Animal-Style. Following the CDC COVID-19 guidelines, customers were required to order via drive-thru causing a massive pile-up that wrapped around the mall where the newly opened In-N-Out is located. The commotion was so big that the Aurora Police department had to manage the line-up, asking people to be patient and maybe support other restaurants.
Despite updating its Twitter to deter more people from lining up, the line grew considerably stretching around the mall twice and reaching an estimated 14-hour wait proving the power of the In-N-Out Burger.
For decades fans across the world have wondered why the popular California establishment hasn't expanded in the same way its competitors have. The answer is, the company refuses to sell frozen patties, in a move to ensure that customers are only eating the highest-quality meat, In-N-Out only opens locations within 300 miles of its production facility and distribution center. So far, In-N-Out only has facilities in Lathrop, California; Phoenix, Arizona; Draper, Utah; Dallas, Texas; and now Colorado Springs, Colorado.
COLORADO LINES UP FOR IN-N-OUT: We Southern Californians understand this morning's very long lines that wound around an Aurora, Colo. mall for a taste of In-N-Out's burgers. https://t.co/pdhqlNoJYi pic.twitter.com/LLv26zkB9S

— CBS Los Angeles (@CBSLA) November 20, 2020
It's official, traffic is double double animal style right now all around the mall. We are on hand helping manage the massive traffic response. Be patient and be kind. Maybe support another local eatery today and In-n-Out another day if traffic is too hectic for you. https://t.co/p2wlfhTvVM pic.twitter.com/e9QxnFaRdF

— Aurora Police Dept ?? (@AuroraPD) November 20, 2020
??#FunFact A lot of people have asked, "How long was the line?" It's hard to estimate. What we know is the line wrapped around the mall twice, and there were some nearby hwy backups. Right now we estimate the line to be 1.5-2miles long & the wait is now 14 hours.

— Aurora Police Dept ?? (@AuroraPD) November 20, 2020
For more food and beverage news, a Japanese conveyor belt sushi chain is now using AI to make high-end sushi.