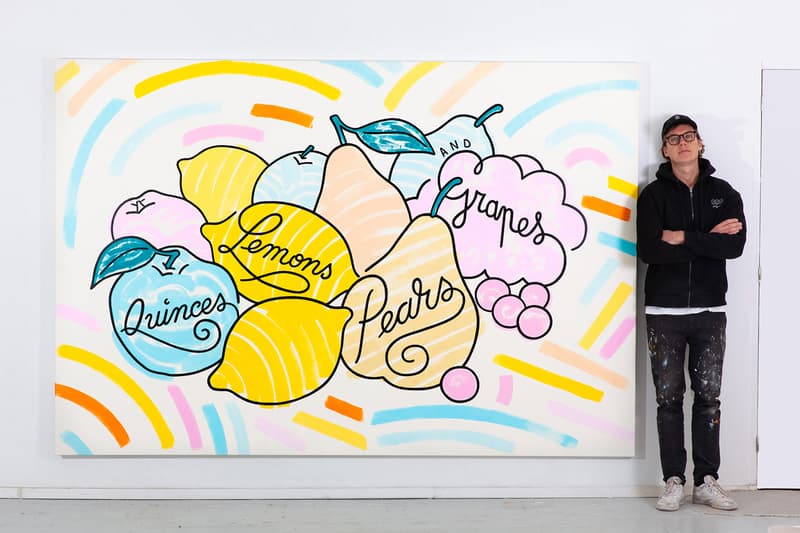 1 of 10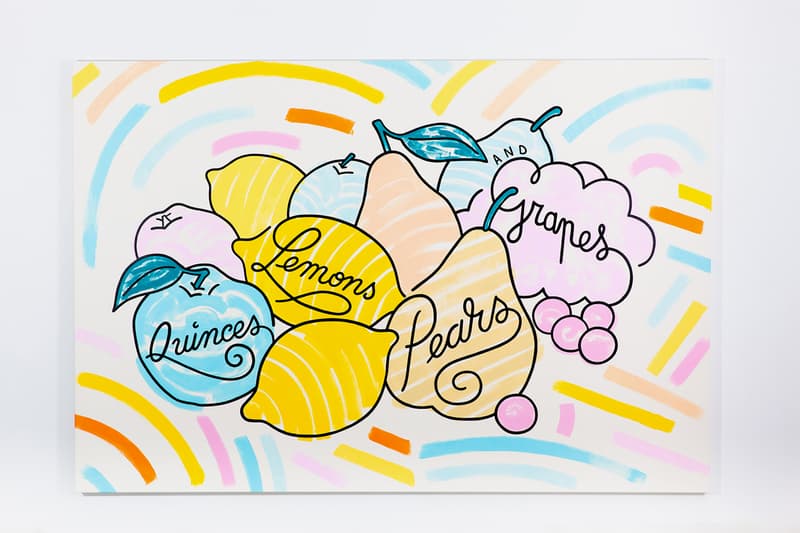 2 of 10
3 of 10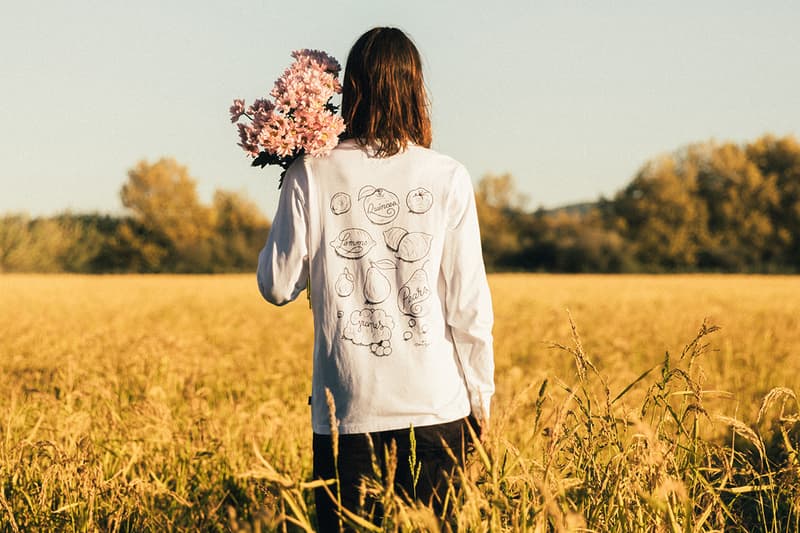 4 of 10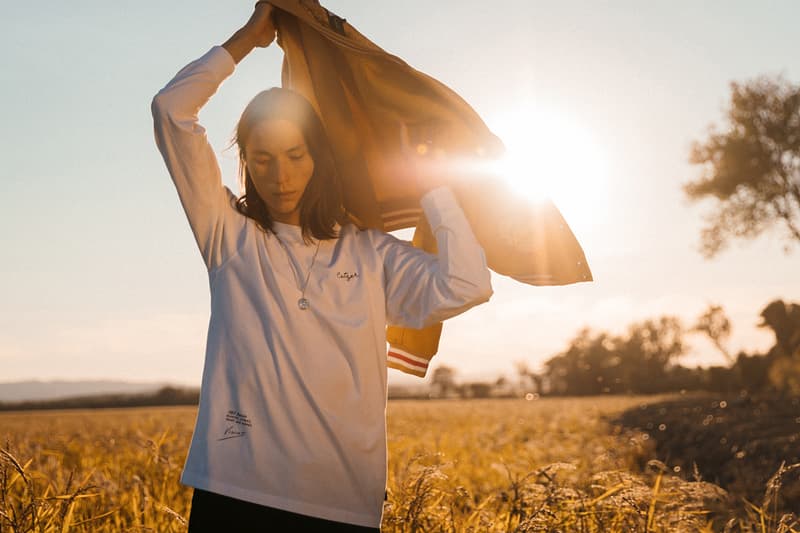 5 of 10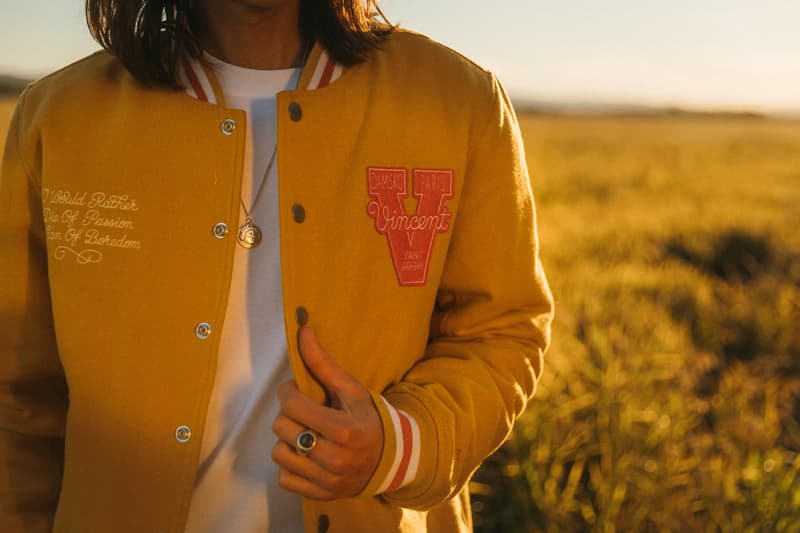 6 of 10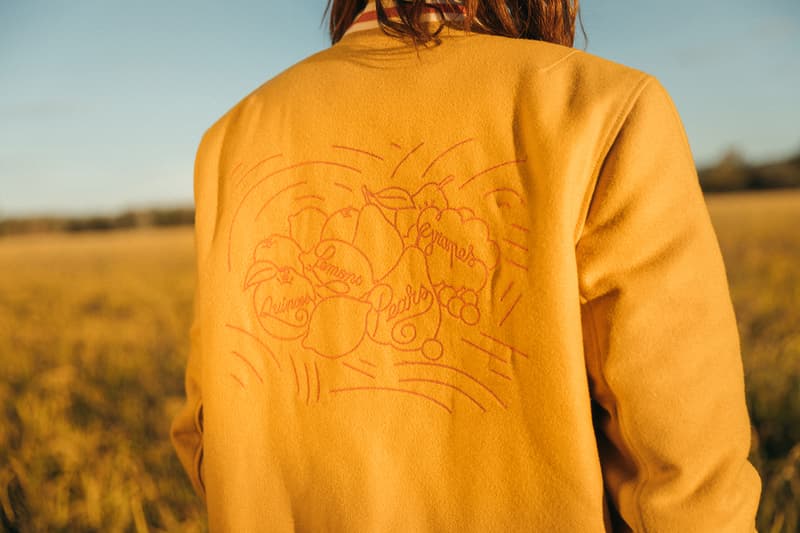 7 of 10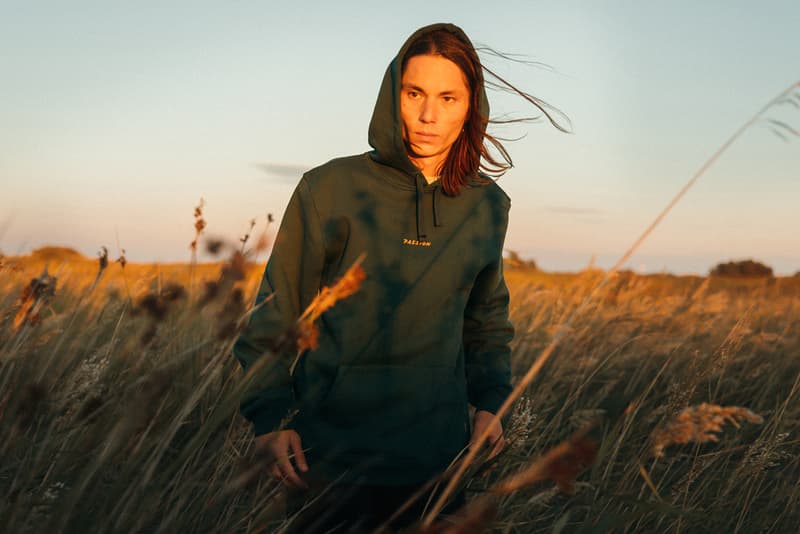 8 of 10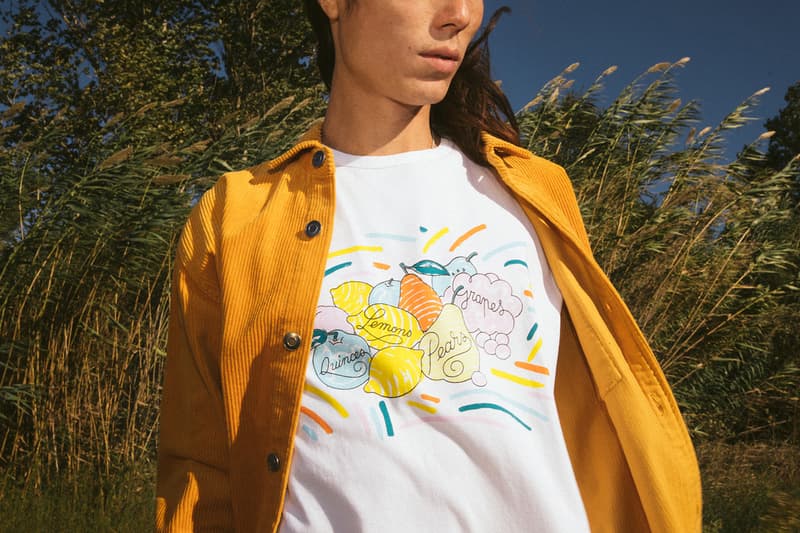 9 of 10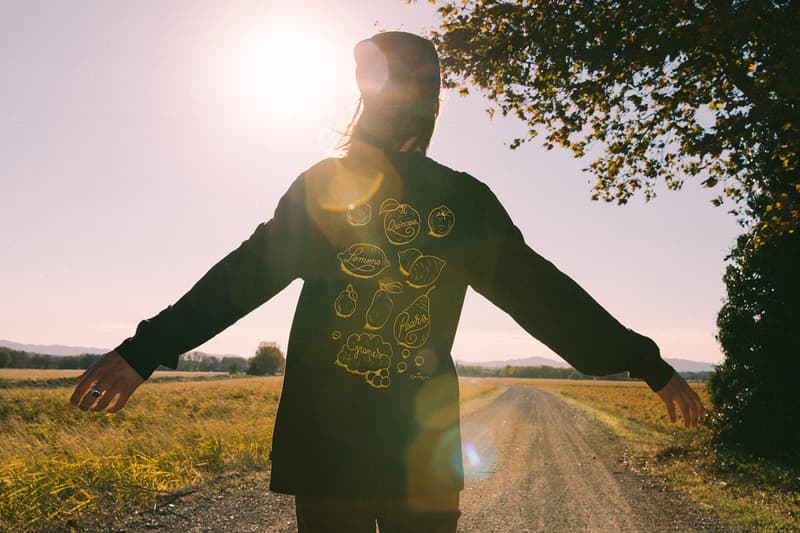 10 of 10
Pieter Ceizer Teams With the Van Gogh Museum for a Special Painting and an Apparel Collection
Centered around Ceizer's reinterpretation of Van Gogh's 'Quinces, Lemons, Pears and Grapes'.
---
Typographer/artist Pieter Ceizer has teamed up with the Van Gogh Museum for a special painting and apparel collection. Based around Vincent Van Gogh's Quinces, Lemons, Pears and Grapes, Ceizer's collaborative efforts encapsulate both a modern re-work of Van Gogh's 1887 Post-Impressionism masterpiece and a full apparel collection based around his own new-age painting.
As seen in the gallery above, Ciezer's colorful work diverges from Van Gogh's yellow-based painting by introducing blue, pink and other shades into the mix. It also uses Ciezer's signature bold black lines and flowing script to call out each fruit by name, and is bordered by colorful lines on all sides. Although the paintings are vastly different, there's an uncanny set of similarities shared by Van Gogh and Ceizer: both are Dutchmen whose move to Paris proved seminal in their careers — though Van Gogh only stayed in Paris for two years before heading for the South France countryside.
Besides the painting, the apparel collection consists of a varsity jacket, hoodie, long sleeve T-shirt and two short sleeve T-shirt designs. Made of 100% wool, the varsity jacket features a silken liner that's printed with Van Gogh's painting and an outer shell that takes on its golden yellow hues. Ciezer's fruits appear on the chest and back alike, and a large red V rounds off the look. The forest green hoodie repurposes Van Gogh's famous "I would rather die of passion than boredom" quote, while white and black long sleeve tees alike provide a single color sketch iteration of Ciezer's Quinces drawing. Finally, one white short sleeve tee offers a full color Quinces graphic on the chest while white and pink short sleeve tees take on the same quote as the hoodie to complete the offerings. Not pictured here are two collaborative coffee mugs.
The Pieter Ceizer x Van Gogh Museum collection will be available at the Van Gogh Museum's webstore from the first week of December, and Ceizer's painting will be displayed on the museum's walls entire month of December. Retail prices for the apparel have yet to be announced.
For more from the art world, see how Takashi Murakami's Flowers Bbecame a pop culture symbol in the latest episode of Behind the HYPE.