Elon Musk Announces Tesla's Model S Will Playfully Cost $69,420 USD
Undercutting EV competitor Lucid's Air sedan.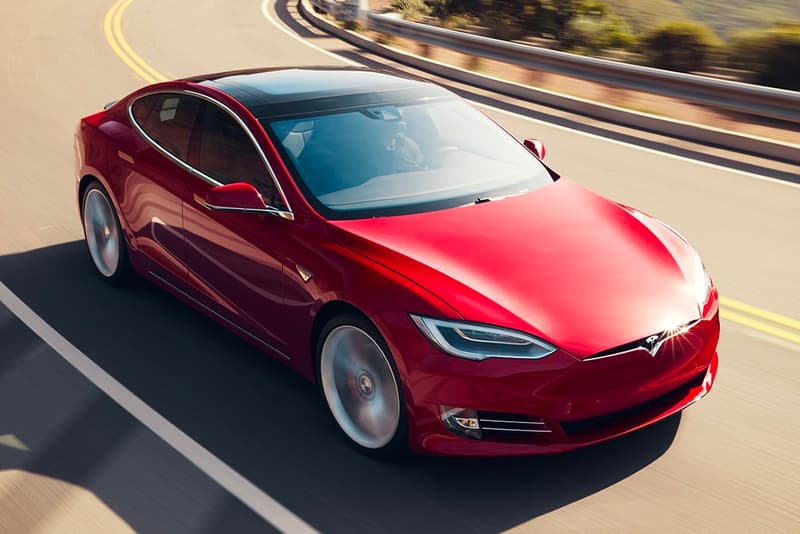 Elon Musk has slashed the price of Tesla's Model S, from $71,990 USD to no less and no more than $69,420. Musk anounced the news via Twitter, stating that "the gauntlet has been thrown down."
Musk has had a fixation on the numbers "69" and "420," having followed 69 people on Twitter at one point in time, and sold shorts for $69.42 USD. His birthday is even 69 days after April 20.
The price cut comes right after rival EV startup Lucid declared that its Air sedan would undercut Model S' price at $69,900 USD. Lucid has also claimed that its Air sedan would cover an all-electric range of 406 miles compared to the Model S' 402 miles. A number of sources are speculating that the Model S' humorous $69,420 USD price adjustment was a competitive move. Since the beginning of 2020, the Model S' price has been cut three times, including the most recent one, making it approximately 10 percent cheaper than its original price.
Scroll below to see Elon Musk's tweet announcing the price cut of Tesla's Model S.
In other news, Tesla is reportedly working on a secret "Palladium" update for the Model S and Model X.
The gauntlet has been thrown down!

The prophecy will be fulfilled.

Model S price changes to $69,420 tonight!

— Elon Musk (@elonmusk) October 14, 2020